April 28, 2021
CMU-Q Prepares for Graduation
Class of 2021 has the largest percentage of Qataris in more than a decade
By Angela Ford aford(through)andrew.cmu.edu
Media Inquiries
On May 6, Carnegie Mellon University in Qatar (CMU-Q) will celebrate the 95 graduates in the Class of 2021, nearly half of whom are Qatari nationals. This is the largest proportion of Qatari graduates since 2009. CMU-Q is a Qatar Foundation partner university.
Graduates in the Class of 2021 include a total of 23 nationalities, and nearly all speak multiple languages.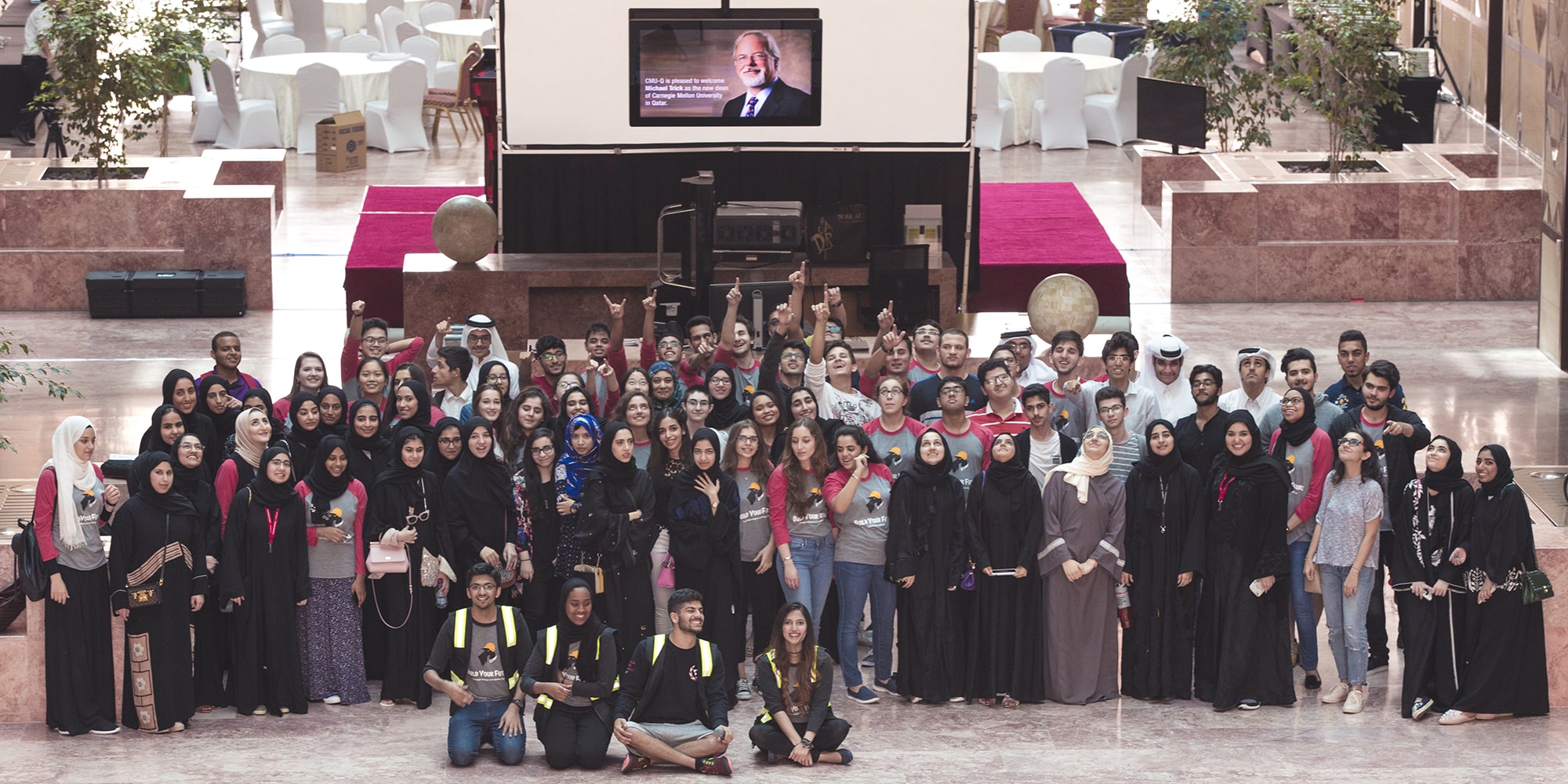 CMU-Q's Class of 2021 during first-year orientation in August 2017.
Michael Trick, dean of CMU-Q, notes that the class diversity contributes to a stimulating, supportive learning environment: "I was appointed dean of CMU-Q as these students began their university education. I have seen them come together as learners, celebrate and share their cultures, and grow as global citizens. They are an extraordinary group of young men and women."
While at CMU-Q, more than a third of the class has participated in community outreach, and nearly half have started or led a student club or organization.
"At CMU-Q, we encourage students to pursue their interests and develop skills in organization and leadership," Trick said. "During the pandemic, the graduating seniors have proven they can adapt and find opportunity in adversity, which are tools they can carry forward into their careers."
Carnegie Mellon University in Qatar celebrated its first graduating class in 2008. When the Class of 2021 complete their studies in May, the CMU-Q alumni network will include more than 1,000 graduates, most of whom live and work in Qatar.