July 02, 2020
Project Courses Provide Key Skills, Faculty Engagement
Through guided research opportunities, students are exploring issues related to COVID-19 and other topics
By Heidi Opdyke opdyke(through)andrew.cmu.edu
Media Inquiries
Jason Maderer
Marketing & Communications
In a bold experiment, more than 30 Experiential Learning Project courses are serving nearly 450 graduate and undergraduate Carnegie Mellon University students this summer.
Typically during summers, many students complement their academic experiences through activities such as studying abroad, internships, research experiences at CMU or other institutions or volunteering at theater festivals or community centers, to name a few. But COVID-19 disrupted plans for many students this year.
"Recognizing the important role such experiential learning opportunities can play in our students overall experience, we partnered with faculty and staff across campus to develop creative and scalable alternatives," said Amy Burkert, vice provost for education. The 99-520 courses were provided to create experiential learning and remote research opportunities at no cost to the students. She added that the response from the CMU community members has been inspiring.
"Many faculty shared the sense that they were willing to do what they could to help the students in this unprecedented situation," she said.
Korryn Mozisek, director of integrative learning in the Office of the Vice Provost for Education, said that about a quarter of the experiential learning courses are exploring issues related to COVID-19.
"It's interesting the way that we're seeing similar issues that are addressed in different ways," Mozisek said.
The skills that students are learning in those courses will translate into transferrable job skills in the same way a research project or internship would, she added.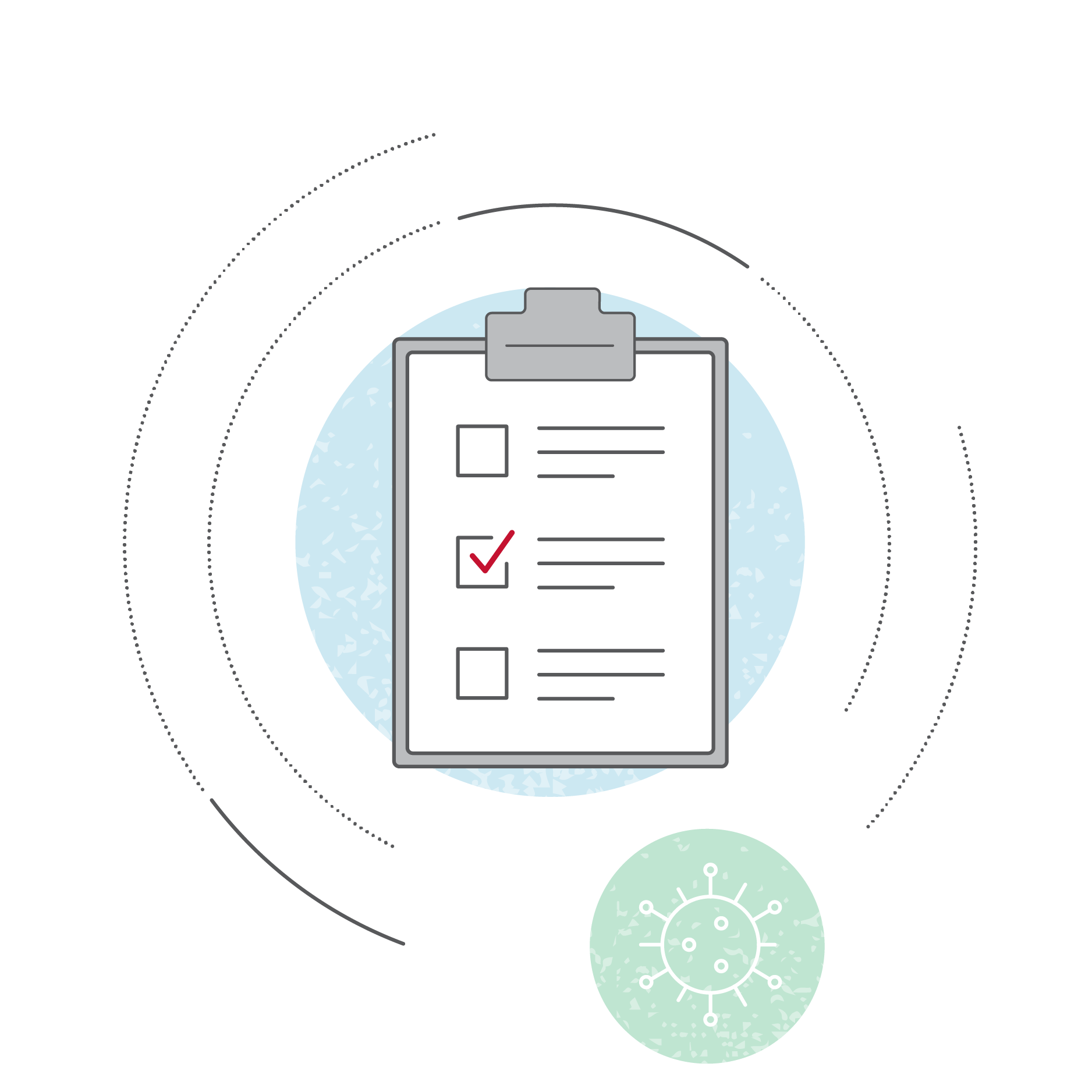 "We are developing methods to measure how the entire consumption bundle is being affected."
Goods, Services and Data
Some of the courses, such as "Creating New Economic Data for Decision Making in a Post-COVID-19 World," are wrapping up. The course is being co-taught by Associate Professors Chris Telmer, Rebecca Lessem, Ariel Zetlin-Jones and Laurence Ales.
The research being conducted by the students is part of a larger study looking at creating a data tool to describe the effect of the pandemic on consumer behavior, said Telmer who is head of economics at CMU.
There are many consumer surveys out there trying to measure how the pandemic is affecting people's purchasing and consuming behavior, Telmer said. Each survey tends to focus on one or two headline goods or services such as haircuts and restaurant meals.
"What distinguishes our team's work is that we are developing methods to measure how the entire consumption bundle is being affected," he said. "By understanding this, economists can then measure how industries and jobs will be affected, and policymakers can use the information to predict how changes in consumer behavior will affect employment and business activity."
Lessem said that the students are writing a survey to collect systematic data on goods and services.
"The students effectively wrote the questions in the survey with our guidance," she said. "They're learning how to ask the right questions in order to design an effective survey. These skills are used both in research and by a lot of employers, so what they are learning will hopefully be valuable in the future. We have a great group of students, and they're doing fantastic work."
Parvathi Meyyappan, a senior in economics and statistics and data science, said the work has been interesting.
"What type of data to include has been a constant battle," Meyyappan said. "We would love to include every question we thought of, but then no one is going to fill out an hourlong survey, so we've needed to find that balance."
Zachary Leventhal, a sophomore in economics, said that the course has been a great opportunity.
"I knew I wanted to do research over the summer," Leventhal said. "I was a little worried I wouldn't be at the same level as other people, but a number of us are rising sophomores. "A lot of what we've been doing is less centered around heavy econometrics and model-building and more focused on going through the research process and methodologies."
Ales, who directs undergraduate economics research at CMU's Tepper School of Business, said the course provides students specific skills that they can to add to their resumes.
"A lot of their work is based on deploying and analyzing a large survey, so they can talk about their skills in tools such as Mechanical Turk or Qualtrics or how to conduct a consumer survey," Ales said. "On the softer side, they are coordinating their teams in at least three time zones and they can explain the challenges and how they handled group work with tight deadlines on structured questions."

"There is a flood of digital online things happening."

Joshua William Gelb, who graduated from CMU with a master's degree in theater directing in 2012, performs "corners 1 2 3 4 and 5." The work is part of his "Theater in Quarantine" series where he transforms a closet into a digital white-box theater. The dance is choregraphed by Katie Rose McLaughlin and features music by Alex Weston. The piece is among performances being studied in the "Theatre After COVID-19 - Think Tank" course.
Theatrical Think Tank
Wendy Arons, a professor of dramatic literature, and Kyle Haden, assistant professor of acting, are teaching one of two drama courses studying the effects of COVID-19 on the industry.
In the "Theatre After COVID-19 - Think Tank" course, the students are studying what makes for effective virtual performances and how that information can be used to speculate about the future of theater.
"We've identified a series of research areas for them to dive into as deep as they can to find out what is happening in that space, what can they learn from it and how it can be adopted for use in the coming year, when our own production work in the School of Drama may also have to be created and presented in a digital or remote manner," Arons said.
Along with teaching, Haden is active as a director and performer and is the artistic director of the Ashland New Plays Festival in southern Oregon. The course, which started near the end of June, has given him ideas for some of his projects.
"There is a flood of digital online things happening because you can do them in as little as a week," Haden said. "I'm still trying to figure out if I like performing and directing online, and whether or not I think it's an effective form of storytelling, and the only way to find that out is to try things. So there's a great practical benefit to this work. Some of the ideas our students have already come up with I can directly apply to my upcoming work."
Arons said she typically spends the summer researching and writing reviews of live theatre.
"But that's not happening this summer; I just don't think that it's appropriate to review something that was created in two and half days, where the technology can fail at any moment. My home internet is as glitchy as anyone else's is. The video or audio doesn't sync up, and you don't know where the problem is coming from," Arons said. "Teaching a research course seemed like a way to redirect that ongoing research into what makes a great audience experience, so that I'm not reflecting on what I saw, but rather helping students dig up what could be the best of the best."
By critically evaluating the work for their peers, the students are gaining presentations skills that Haden said could be useful in pitching future professional projects.
"It's a series of low stakes presentations where they bring back something noteworthy they've seen in the past week to share with the class. The repetition of having to do each week will be extremely helpful to their future endeavors," he said.
Arons said that she would love for the research to be in vain because theaters reopen. But if they don't, there are still avenues for virtual performance.
"There's opportunity to recreate the sense of an event, and I think the students are really interested in that, to make virtual performance something that is worth 'getting dressed up for,'" Arons said. "People are really creative, and there are some artists starting to crack that."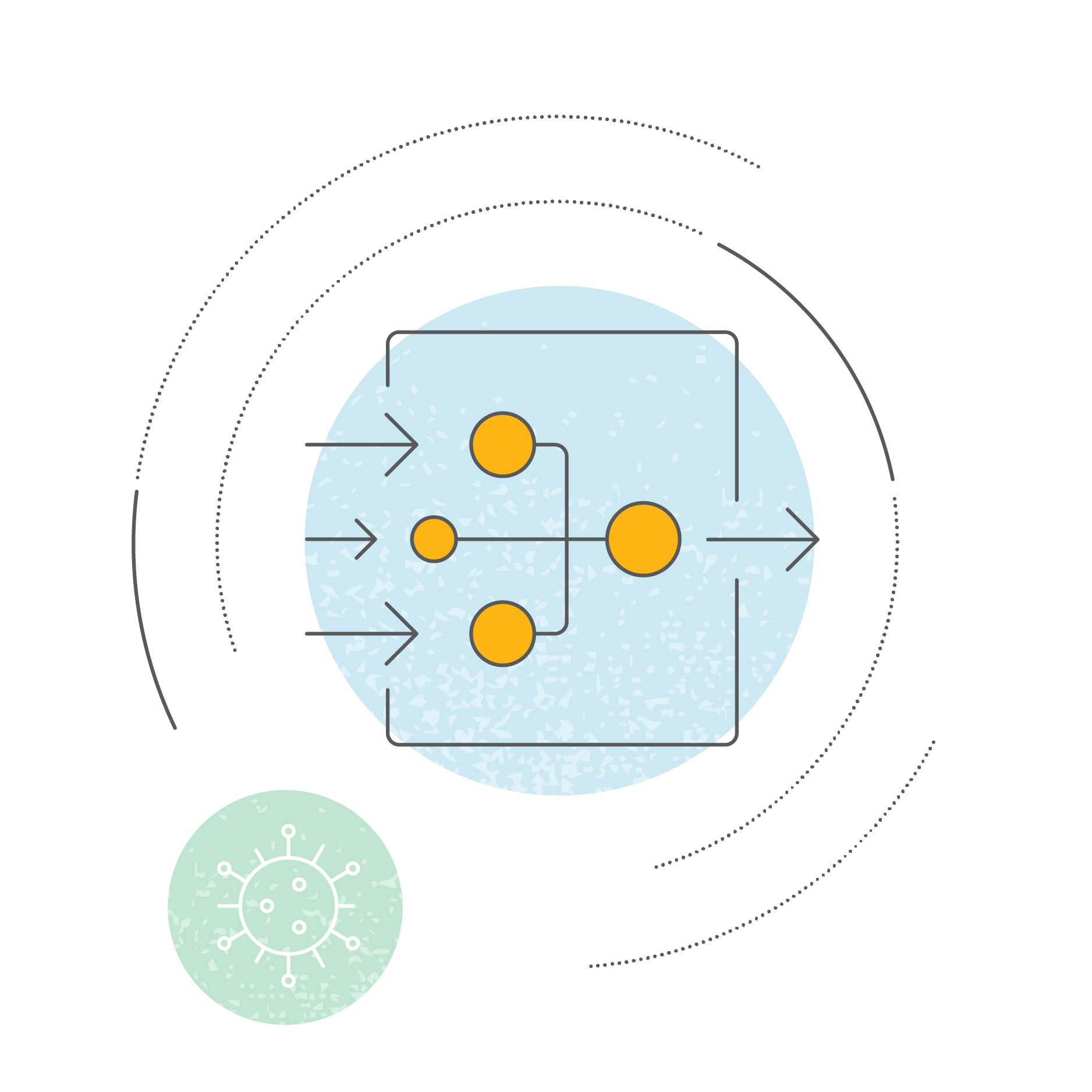 "[Students] are feeling inundated by COVID-19 and this gives them a feeling that they're part of the solution."
Truth in Disinformation
Professors Kathleen and Richard Carley are teaching two courses related to influence campaigns and disinformation surrounding COVID-19. One is focused on developing a system to extract and process information about images and videos from Twitter and YouTube. The other relates to understanding how influence campaigns are conducted, who is behind them, what impact they have had and to identify possible techniques for countering them.
The latter course includes a mix of undergraduate and master's degree students. Kathleen Carley is a professor in the School of Computer Science's Institute for Software Research and director of the Center for Informed Democracy and Social Cybersecurity (IDeaS). Her lab includes a large number of Ph.D. students, and work being done in the "Influence Campaigns and Disinformation Surrounding COVID?19" course is helping to create better machine learning algorithms to answer a number of questions related to the campaigns.
The course is set up like an apprenticeship, where students are learning data science skills related to the application of machine learning tools and also how to structure unstructured problems. By August, each will have a completed project with a short report of their findings.
"We put them through a boot camp to get them trained really, really fast, and they are spending the summer doing analysis," she said.
"The students seem very excited about the project and what they're learning because they're gaining skills they would not get otherwise," Carley said. "They're feeling inundated by COVID-19 and this gives them a feeling that they're part of the solution."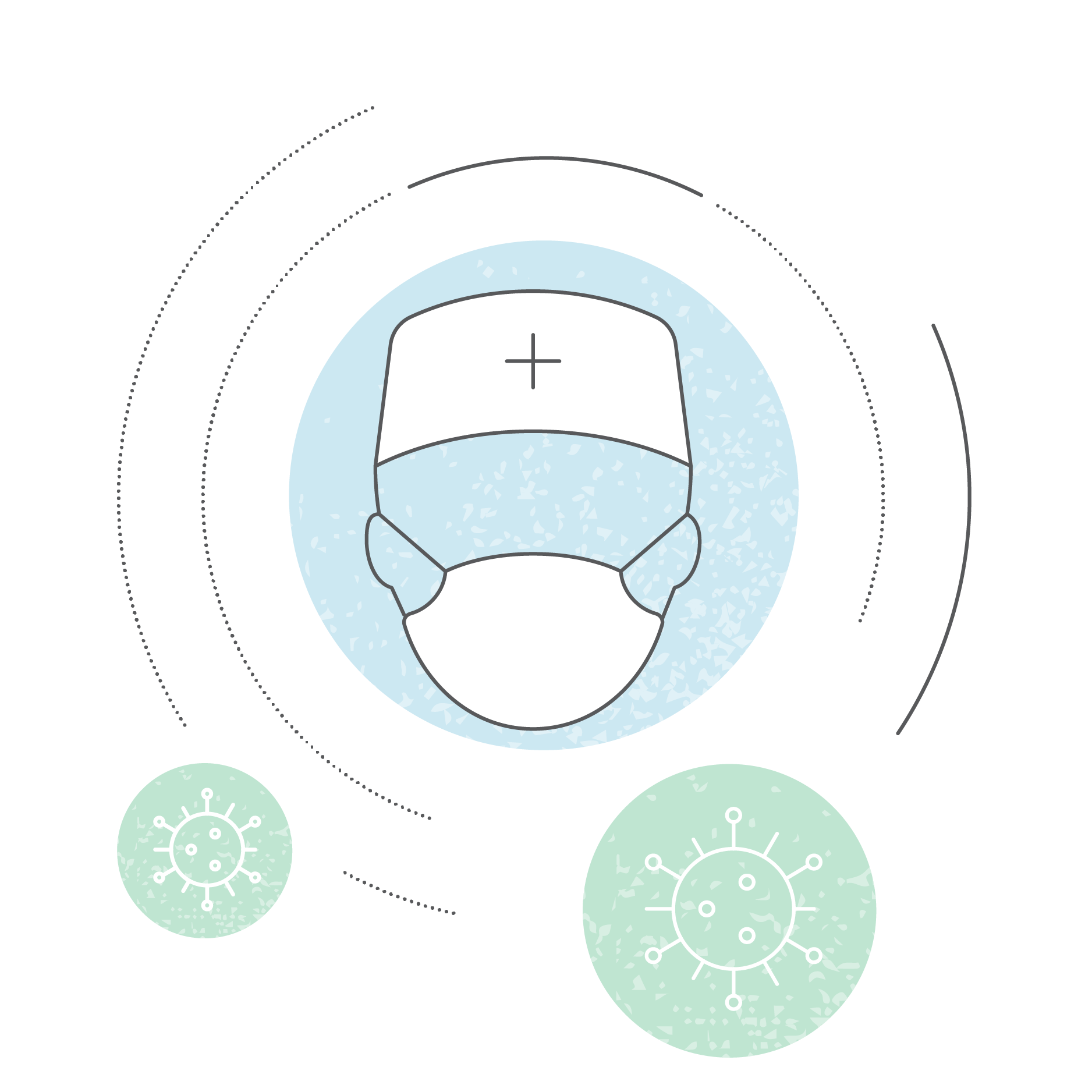 "Students want to show that they did something during this time so that if an employer or a grandchild in the future asks how they spent the summer, they'll have a story to tell."
Long-Term Solutions for Low-Resource Areas
Conrad Zapanta, the associate department head of undergraduate education and a teaching professor in the Department of Biomedical Engineering, is no stranger to working on research with students. But when 29 students — many of whom are not engineers — signed up for his course, "Development of Ventilators and Personal Protective Equipment for use in Low-Resources Areas," he was surprised.
"The course was unintentional, but students lost internships or had no luck in landing one," said Zapanta, who graduated from CMU with degrees in biomedical and mechanical engineering in 1991. "I had several students coming to me and asking for summer research opportunities, so I created this course. Students want to show that they did something during this time so that if an employer or a grandchild in the future asks how they spent their time, they'll have a story to tell."
Students are investigating the clinical use of ventilators and personal protective equipment (PPE) in low-resource areas. The clinical needs will then be developed into a list of potential design projects for Conrad's Biomedical Engineering Design course to prototype during the upcoming school year.
"The progression gives students motivation, and that's an exciting thing," Zapanta said. "CMU students always amaze me with what they can come up with."
For the course, Zapanta has students broken into teams looking at different problems to consider more long-term solutions.
"Lots of people are working on quick solutions, but we want to design better permanent solutions for PPE and ventilators," Zapanta said. One example is gear used in the meat packing industry. Workers are in cold environments, which can make wearing masks uncomfortable and less effective because they more easily get wet; so one team is working on finding a solution for that type of environment. Others are thinking about coatings that could make disposable products such as N95 masks reusable.
"Higher-resource areas would throw those out or recycle them, but in a low-resource area, you might not have that choice," he said.
The students are learning skills through the coursework that engineers and others will find useful in the workplace. He said while the learning curve has been steep, they are rising to the occasion.
"You can see the collaboration skills that CMU students are famous for," Zapanta said. 
"This is a great project to learn about world politics."
Critiquing Responses by Heads of Government
In Ignacio Arana's course, "Heads of Government and Coronavirus Response," students are helping to develop two papers and a dataset.
In one of the papers, Arana, an assistant teaching professor in the Institute for Politics and Strategy, will examine if the individual differences of heads of government from all over the world help us to understand their performance during the pandemic. In the second paper, he will examine which heads of government have used the pandemic as an excuse for power grabs.
The students also are helping to develop the World Leaders Database Project, which contains biographical information about some 1,800 heads of state who have governed from 1970-2020.
The database is part of a long-term effort to answer relevant research questions about the most powerful national politicians, Arana said. For example, do democracies select more educated leaders? Which type of leader is more likely to erode democratic institutions? How does the political experience (or lack thereof) that national leaders accumulate before reaching office explain their behavior once in power?
Bevin Pan, a senior in international relations and business administration has been helping Arana on the database for nearly two years. When internship opportunities dried up, he reached out to the professor to see how he could help. So this summer he's serving as a teaching assistant to the course and helping to train other students.
"It's been a rewarding experience," Pan said. "This is a great project to learn about world politics."
Through the research, Arana said the students are developing time management and organizational skills as well as critical thinking.
"They have to find online information that is sometimes difficult to uncover, and in many cases, they also need to identify accurate information in a context of abundant information," Arana said.
Sam Adobo, a sophomore in international relations and politics, is taking the course and said the skills he's learning about research, fact checking and writing will help him as he pursues a future in law.
"Being able to digest information as quickly as possible will be useful," he said. "I'm really liking the work so far."