February 05, 2020
Then and Now: 100 Years of Buggy
1920 — 1945
Media Inquiries
Jason Maderer
Marketing and Communications
This year marks the 100th anniversary of Buggy, officially known as "Sweepstakes," at Carnegie Mellon University. Since 1920, student teams have organized to compete in the annual student-led relay race. In the build up to the centennial celebration April 16-18, the Buggy Alumni Association has been taking an in-depth look at Buggy's unique history. 
A selection of photographs, broken up into 25-year periods that will be published leading up to Buggy 100, presents the human story of buggy, connecting the event's modern legacy with its origins.  They beg the question, "What will Buggy look like in another 100 years?"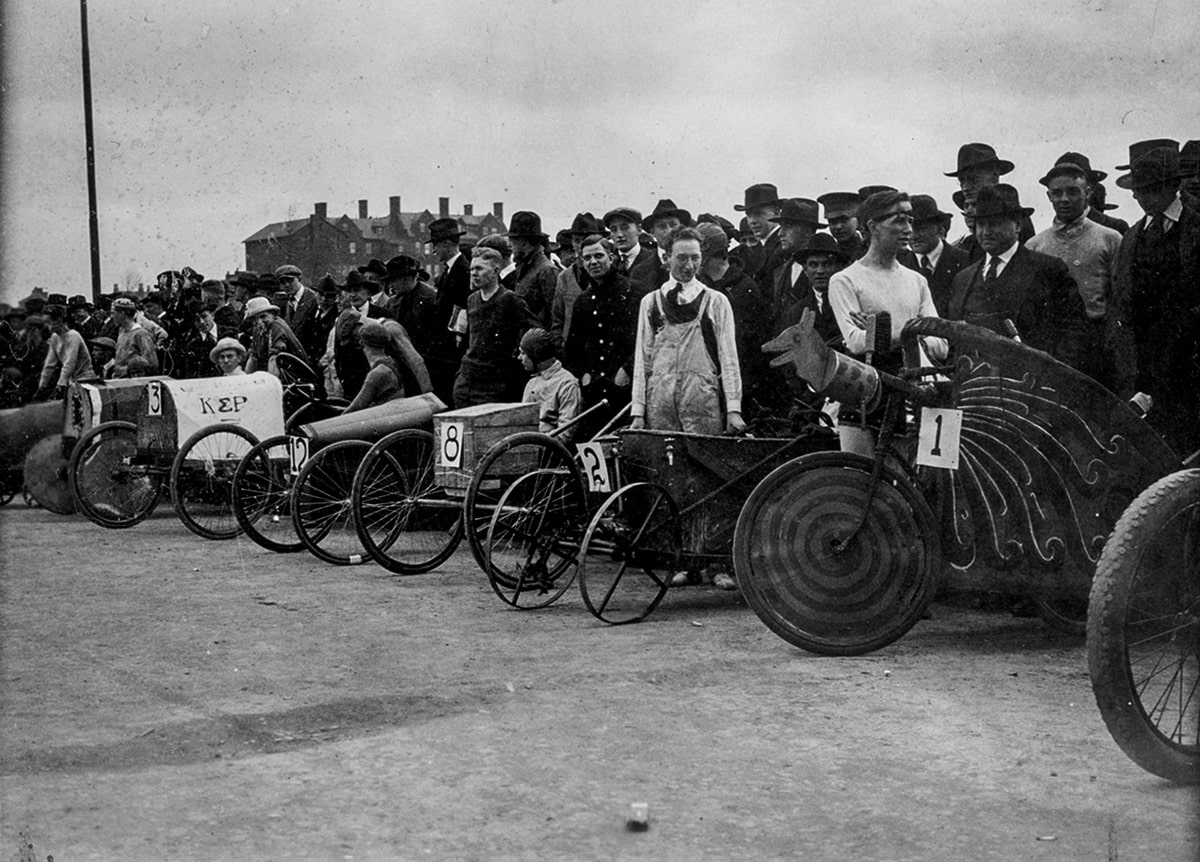 The starting line from the inaugural race in June 1920 was outside what is now known as the College of Fine Arts building. Racers then traveled toward Margaret Morrison Carnegie Hall, went up Tech Street, down through Schenley Park and then turned back to campus. Buggies would then take pit stops and have their rear wheels swapped before heading back toward the starting line.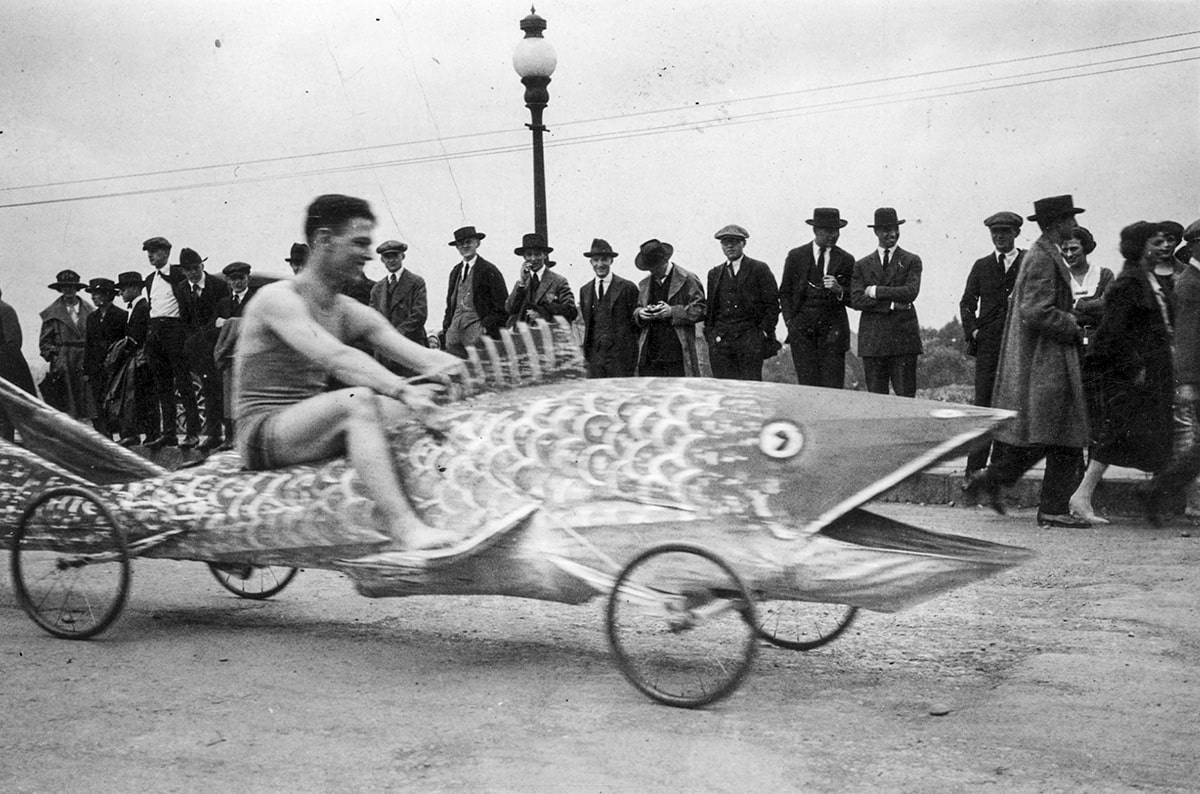 Delta Upsilon's Fish Buggy in Action.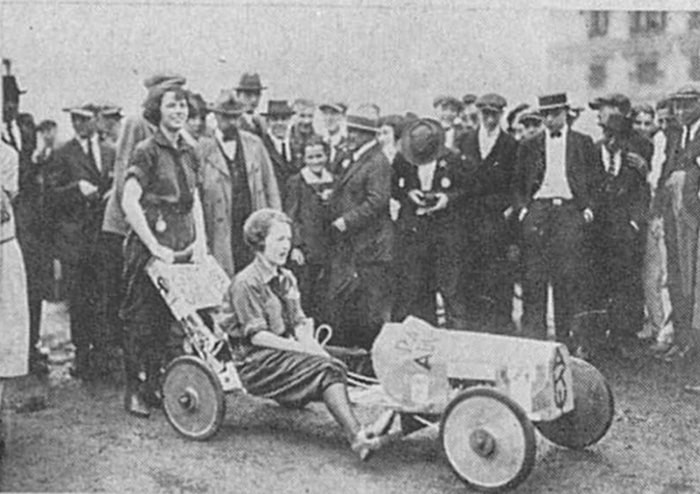 Alpha Kappa Psi, the first sorority to enter a Buggy on race day, in 1922.

At left, the first turn of the race (from the College of Fine Arts Building Parking Lot onto present-day Hill 1) in 1922. On the right, Kappa Sigma's winning buggy in 1923.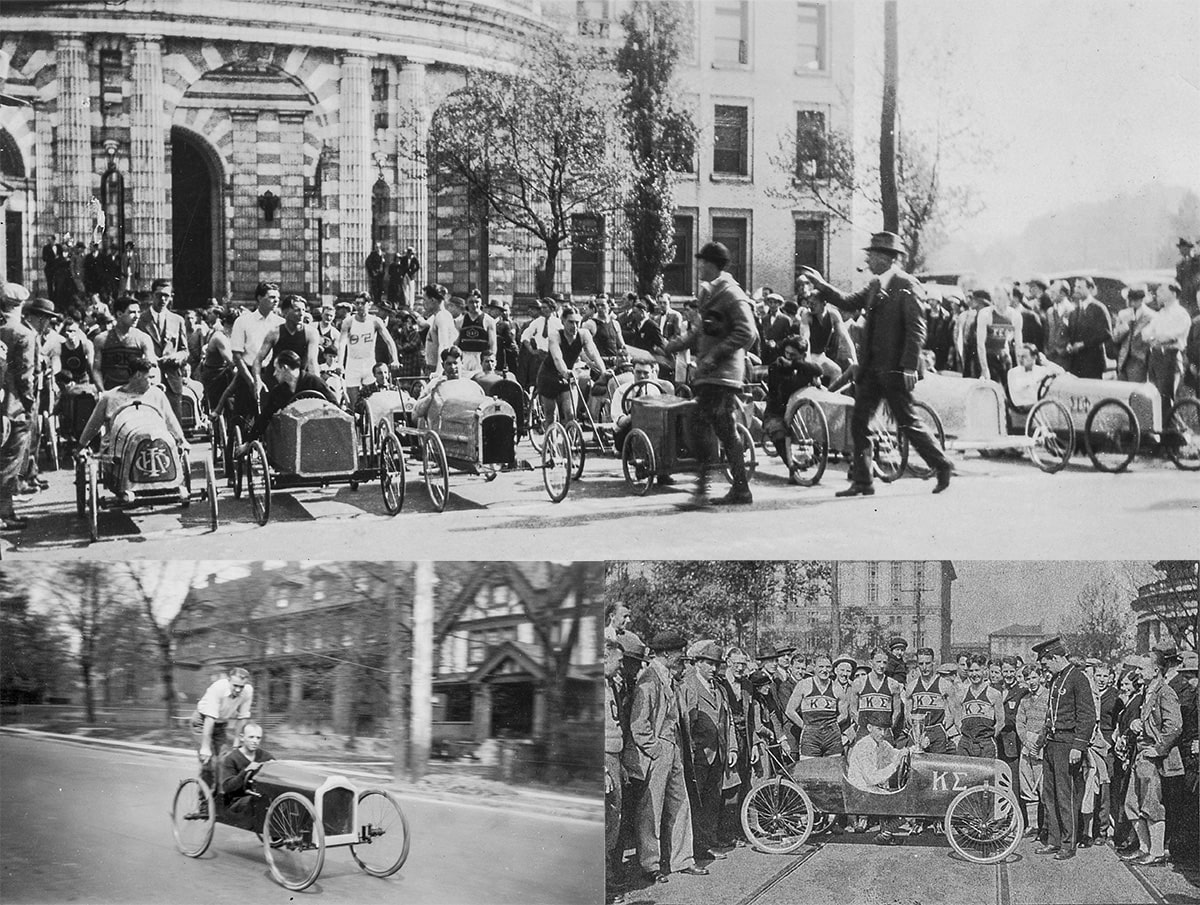 Clockwise from top, a photo of the starting line from 1925, Kappa Sigma's winning buggy from 1925, and Delta Phi Delta practicing in front of their house on Bayard Street in 1927, with Emil Affeltranger, who graduated in 1931 with a bachelor's degree in architecture, pushing.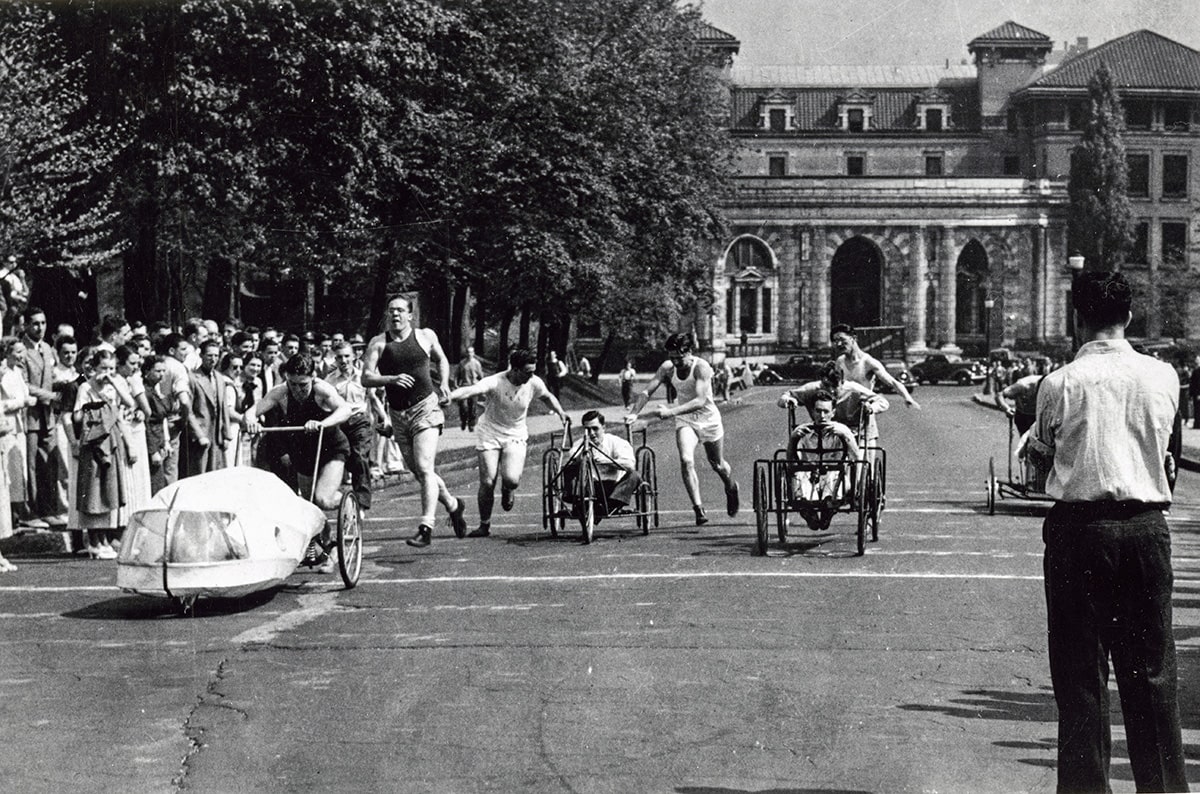 Preliminary Heat 1 in 1939.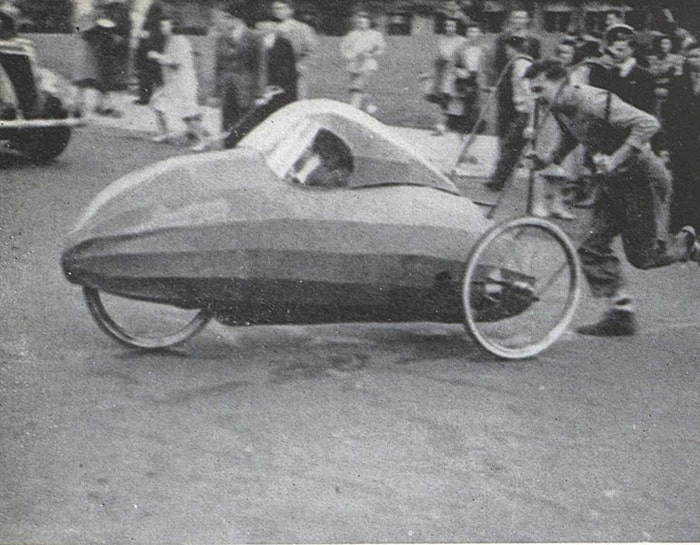 Delta Upsilon entered a three-wheeled buggy in 1940.