August 28, 2020
Four Doctoral Students Earn Steinbrenner Fellowships
Their work will advance environmental research
By Amanda Finkenbinder alking(through)andrew.cmu.edu
Media Inquiries
Amanda Finkenbinder
Steinbrenner Institute for Environmental Education and Research
The Steinbrenner Institute for Environmental Education and Research at Carnegie Mellon University has selected four Ph.D. students as Steinbrenner Research Fellows.
The graduate fellowship program provides support to exceptional, second-year Carnegie Mellon students who work on cutting-edge environmental research. The interdisciplinary research projects' topics align with the institute's strategic focus areas of energy transition strategies, and urban infrastructure and sustainable cities.
"This year, there were 12 outstanding applicants, and we were able to award four doctoral fellowships, including one Presidential Doctoral Fellowship with additional support from the Heinz Endowments," said Steinbrenner Institute Director and Thomas Lord University Professor Neil Donahue.
Since 2007, 53 Ph.D. students from across the university have been recognized as Steinbrenner Doctoral Fellows. Researchers receive up to $50,000 and present their findings during a poster session at the annual Steinbrenner Institute Environmental Colloquium, held during the spring semester.
"The fellowship allows doctoral students early in their careers more freedom to set a solid course in their graduate research," said Donahue. "Fellows have gone on to a variety of faculty and industry careers."
2020-2021 Steinbrenner Doctoral Research Fellows
Andrew Jones Jr.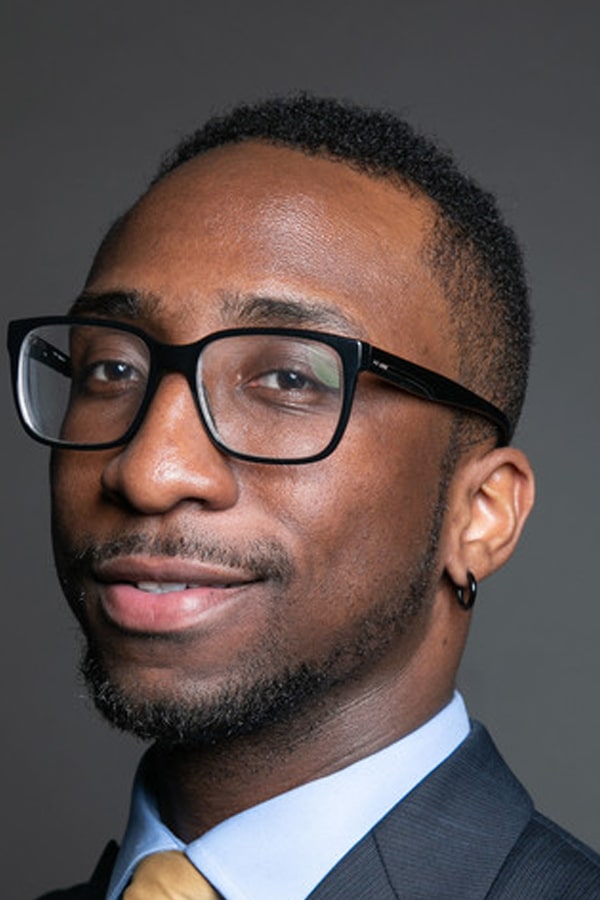 Andrew Jones Jr. is a dual degree Ph.D. student in the departments of Civil and Environmental Engineering (CEE) and Engineering and Public Policy. He received his bachelor's degree in biological engineering from the University of Florida in 2010 and his master's degree in energy science, technology & policy with a concentration in CEE from Carnegie Mellon in 2019. Jones is a certified middle school mathematics teacher, Teach for America alumnus and has several years of teaching experience in Baton Rouge, Louisiana.
He also has experience in corporate social responsibility consulting focused on environmental, social and governance performance and benchmarking for infrastructure entities. His academic experience has given him the opportunity to study renewable energy and sustainability at Reykjavik University, conduct research exploring the carbon storage capabilities of modified biochar and various graduate projects focused on energy. His experiences have cultivated his research interests in equitable energy systems, a just energy transition and climate change mitigation.
Silvana Juri
Silvana Juri is an Uruguayan designer with years of experience in professional design practice and teaching. She is a Ph.D. candidate in transition design in the School of Design, where she is also a teaching fellow. She holds a bachelor's degree in visual arts from the University of the Republic, Uruguay, and a master's degree in sustainable design from the University of Brighton, UK, which she acquired as a Chevening Scholar. Her master's thesis received the Environmental Award from the University of Brighton in 2016.
Juri's doctoral research project is exploring the concept of food wisdom as a capacity and heuristic to foster transformations towards resilient food cultures and systems through leveraging design's creative, integrative and experimental approaches. She is engaged with a variety of Uruguayan and international networks and is a research associate at the South American Institute for Resilience and Sustainability Studies where she co-leads the Food And Sustainability Network and is helping to develop a lab to facilitate inter- and transdisciplinary projects related to food system transformations.
Sarah Troise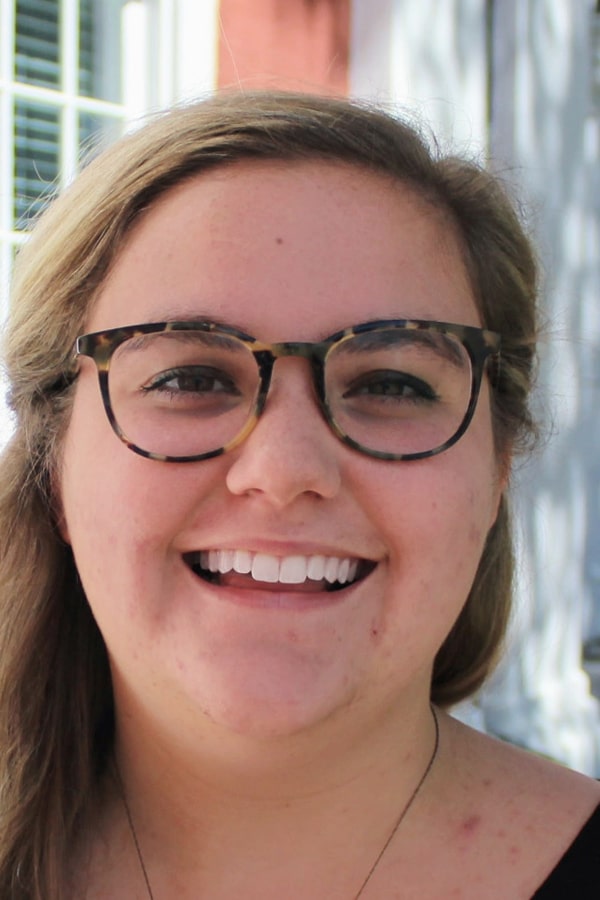 Sarah Troise is a second year Ph.D. student in the Department of Engineering and Public Policy. Originally from Lexington, Virginia, she received her bachelor's degree in computer science and engineering from Washington and Lee University. As an undergraduate, Troise participated in two National Science Foundation Research Experiences for Undergraduates, one at USC in Los Angeles and one at NC State in Raleigh. These experiences, along with her on-campus research in genetic programing, led her to pursue a Ph.D. in engineering and public policy.
Troise's research works on constructing a new dynamic and parametric approach to refine and improve emission reduction supply curves for low-carbon electricity technologies as they apply to deep decarbonization. She is working on a web-based system that allows users to change parameters for each technology and view the resulting emission reduction supply curve.
Riley Weatherholt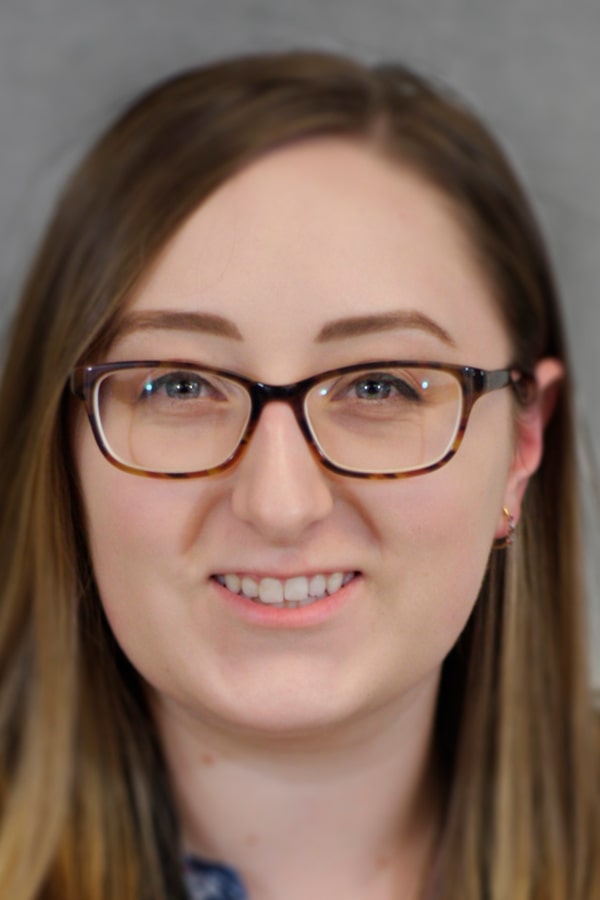 Riley Weatherholt is a Ph.D. student in the Department of Chemistry. She graduated summa cum laude from Kent State University in 2019 with bachelor's degrees in chemistry and environmental & conservation biology, where she studied the movement of road salt ions through constructed wetlands. She now conducts atmospheric and environmental chemistry research as a member of the Sullivan group in CMU's Center for Atmospheric Particle Studies, and was awarded the Joseph A. Solomon Memorial Fellowship from the Department of Chemistry in 2019.
Riley's research focuses on microdroplet-accelerated chemistry as it applies to the atmosphere and water quality. In collaboration with the Collins group in the Department of Chemistry at CMU, Riley is using the Aerosol Optical Tweezers to investigate the microdroplet-accelerated oxidation of persistent organic pollutants in wastewater using the TAML catalyst in microdroplets. She is also investigating the pH gradient within aqueous microdroplets, which has implications for atmospheric chemistry, climate models and synthesis.