October 18, 2019
Research Illustrates Legacy of Latin American Comics
Digital humanities tools enrich analysis of books and strips created during the 20th century
By Jaycie King jaycie(through)cmu.edu
Media Inquiries
Stefanie Johndrow
Dietrich College of Humanities and Social Sciences
Aliens, lethal snowflakes and a resistance movement, and a family separated by time travel could describe a sci-fi film. It's the setting of "El Eternauta," a serial comic published in Argentina during the late 1950s.
A fragment of the original comic as it was published in book form, is now available through Carnegie Mellon University's Latin American Comics Archive (LACA).
The archive is a curated, online exhibit of comic strips and comic books with the goal of enabling researchers to visualize and employ comic strips and comic books created in Latin America between the 1920s and the present for pedagogical purposes.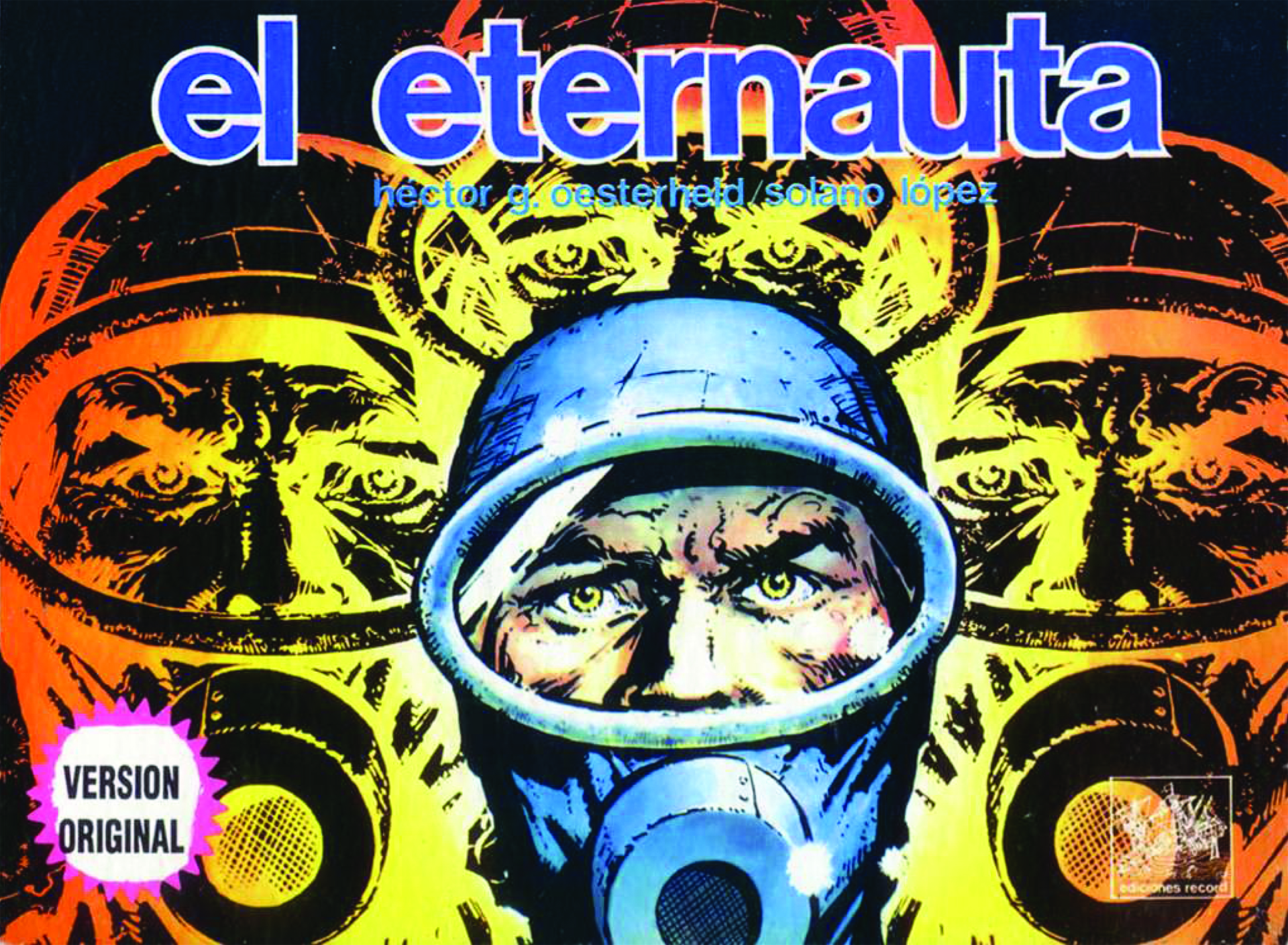 "El Eternauta" (The Eternonaut). In this series, Oesterheld describes his own meeting with a time traveler of eternity, who had already lived over 100 lives. Illustrated by Francisco Solano Lopez, the series started in 1957 in the weekly magazine, Hora Cero Semanal until 1959.
Spanish-language comic books have had a long tradition in popular culture. In places such as Mexico, at the height of the Golden Era of comics in the mid-1970s, more than 70 million comic books — including superhero, horror, science fiction and romance — were sold monthly. But after a decades-long crisis faced by the industry, it was all but dismantled at the end of the 20th century. The genre is slowly reclaiming a place in popular culture in the Spanish-speaking world at the same time as it is encountering new respectability in educational and academic circles worldwide.
Felipe Gómez, teaching professor of Hispanic studies in Carnegie Mellon University's Department of Modern Languages, leads a multidisciplinary research team in the effort to provide students and researchers a new window into cultural studies.
"LACA goes beyond the more traditional use of digital humanities to create digital archives and makes the archive function as a living, collaborative research and teaching tool," Gómez said.
Items in the archive are coded in Comic Book Markup Language (CBML), allowing researchers and students to explore the materials in new ways such as looking at the differences in types of speech bubbles used for different types of characters and considering how the choices affect the way they are represented.
"While we started with a small sample, we anticipate the possibility of the archive including many more materials in the future," Gómez said.
Gómez had been working on a five-year research project comparing the uses of Latin American comics in academic settings in Latin America and in the U.S. when he started thinking about the ways digital humanities tools could analyze large bodies of work more quickly than an individual or group.
The LACA project was made possible thanks to an Andrew W. Mellon Digital Humanities Seed Grant from CMU's Dietrich College of Humanities and Social Sciences, and is currently hosted by the university's Modern Language Resource Center. Gómez had assistance for the project from Scott Weingart, program director Digital Humanities, Research & Academic Services; Daniel Evans, a former Digital Humanities Developer in the Dietrich College, and Rikk Mulligan, digital scholarship strategist in the University Libraries.
"Having my project selected for a Mellon Seed Grant gave me the wonderful resource of working with a team of collaborators who were digital humanities specialists, programmers and archivists," Gómez said. "Without the initial funding and their help, this would not have been possible."
Two Hispanic Studies courses in the Department of Modern Languages served as a pilot for LACA's pedagogical use during the 2017-2018 academic year.
Haili Adams, a 2018 alumna of Carnegie Mellon who earned her bachelor's degree in biological sciences with a minor in Hispanic Studies, took Gómez's class, "Superheroes and Beyond: Spanish Language Comics in Digital Humanities."
"Professor Gómez continually demonstrated a passion for teaching the entire time I was in his class," Adams said. "For every comic book series we examined, he challenged us to not only understand the visual and written aspects of the work, but to also delve deeper to understand the societal commentary of the work."
Gómez recently was awarded "Best Formative Initiative Developed in 2018" by the Hispanic Digital Humanities organization for LACA. The archive also was nominated for a Dean's Educational Innovation Fellowship Award at CMU and for the 2018-2019 CMU Teaching Innovation Award, where it was selected as a finalist.
Carnegie Mellon's Dietrich College of Humanities and Social Sciences recently launched an initiative that will promote and advance the university's strengths in the humanities. Among its many goals, the Humanities@CMU Initiative will identify intellectual areas involving the humanities that represent real opportunity for growth in education and research, and create strategies for forming a stronger community of students and faculty interested in the humanities.