December 11, 2019
Achievement in Athletics and Academics
Sixth annual ceremony recognizes student athletes with highest GPAs
By Michael Henninger mhenninger(through)cmu.edu
Media Inquiries
Jason Maderer
Marketing and Communications
After a standout fall where five of six athletic teams made the postseason, capped off by the women's soccer team making the NCAA Division III Women's Soccer National Semifinal for the first time in school history, Carnegie Mellon University invited 31 student-athletes to be recognized at their sixth annual Student-Athlete Academic Achievement Celebration in the Posner Center.

The event celebrates the top junior and senior student-athletes with the highest GPA's across each academic college and team. The students honored hold an average 3.83 GPA. Ten have a perfect 4.0.

Josh Centor speaks at the Student-Athlete Academic Achievement Celebration.

"I feel strongly that our student-athletes, as they pursue their athletic dreams, are some of the best-rounded individuals on this campus. They are leaders. They impact others. They leave a legacy," said Josh Centor, associate vice president of student affairs and director of athletics, physical education and recreation.

The room boasted seven Academic All-Americans, some multiple honorees. Invitees set 12 school records in 10 sports. Recognized students ran with the cross-country teams as they earned a trip to the NCAA Championship in November, played with the women's tennis team as they reached the NCAA quarterfinals last spring, and play for the women's golf team as they enter this spring season ranked first in the country.

One student was notably absent: senior Michael Lohmeier was unable to attend, as he was in New York for a ceremony that announced the winner of the William Campbell Trophy. Lohmeier was the only Division III student-athlete to be a finalist for the award, which is widely recognized as the Academic Heisman.
"Athletics is a vital component of the overall CMU experience, contributing to our vision of a healthy and well-balanced community for everyone," said James H. Garrett, Jr., provost and chief academic officer of Carnegie Mellon.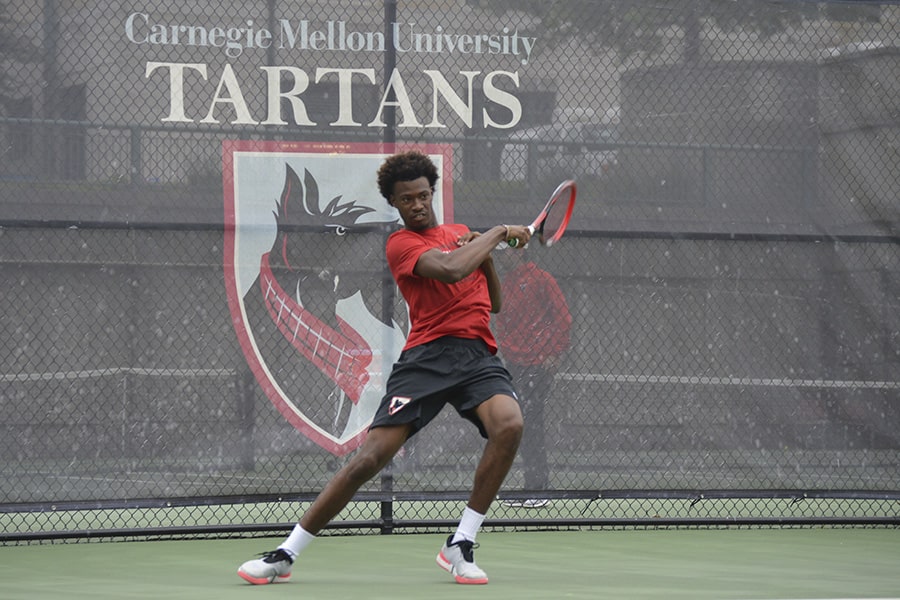 Joshua Pinckney

Each recognized student is asked to invite a faculty or staff member who has contributed to their academic success. Joshua Pinckney is a junior on the tennis team who is double majoring in international relations and politics and Hispanic studies with a minor in sociology. He's hopeful that after he completes his finals this week, he'll get a 4.0 for the first time. He invited Professor Baruch Fischhoff to attend the event with him.

"I try to have a lot of conversation in my class and Joshua was one of the students who made it happen," said Fischhoff. "Many of our best students have a separate, second life. They have started NGOs. They make large contributions to our athletic department. I'm never surprised when a student has a second life like Joshua does. We're lucky to have him."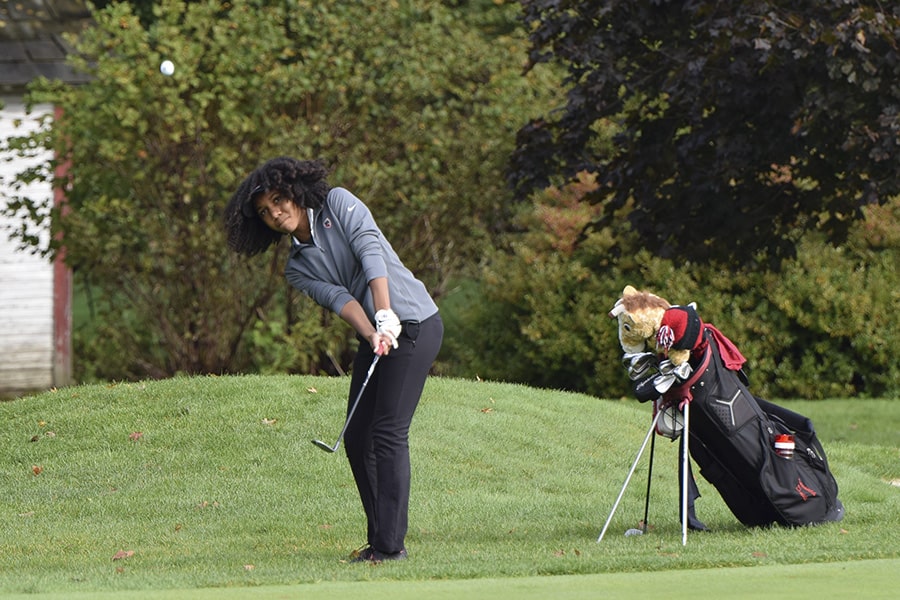 Lavonca Davis

Support from professors was crucial for some students pursuing life as an athlete at CMU. Lavonca Davis, a senior member of the golf team, is pursuing a degree in chemical engineering with a minor in computer science.

"I'm glad they have this event to reward those who are doing really well at balancing athletics and academics," Davis said. "I think most of my support has come from professors, who are very open when you ask them for help."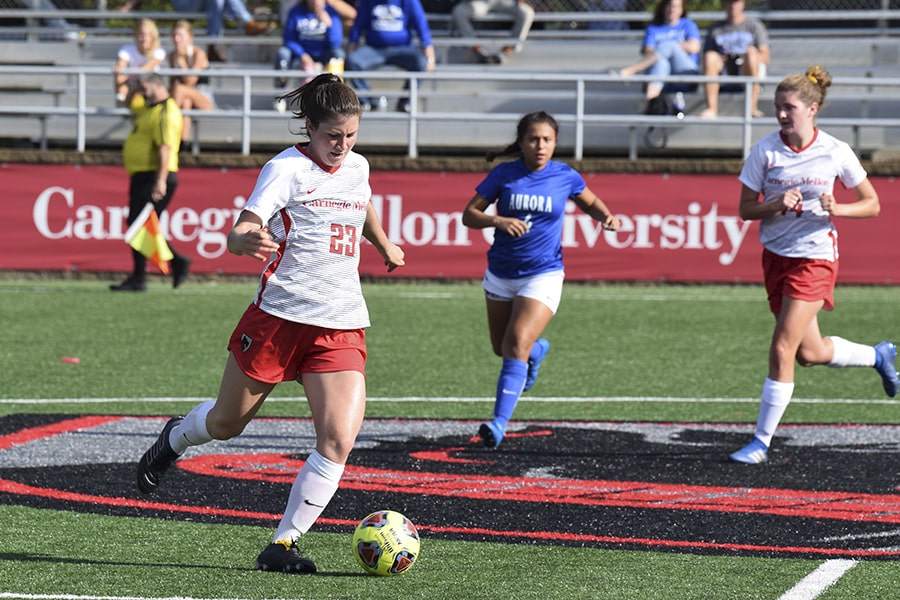 Camille Williams

Bruce Armitage, a professor in the department of chemistry, was able to see several of his students at the event, including student speaker senior Camille Williams, a chemistry major that plays on the women's soccer team. Williams is a two-time Academic All-American who played in more games for the women's soccer program than any other Tartan in history.

"I think what's special about CMU is that in Division III, the 'student' part of 'student-athlete' really means something compared to other universities," Armitage said. "Camille was very interactive in class, adding a lot to the discussion. I wish I had a room full of students like Camille."