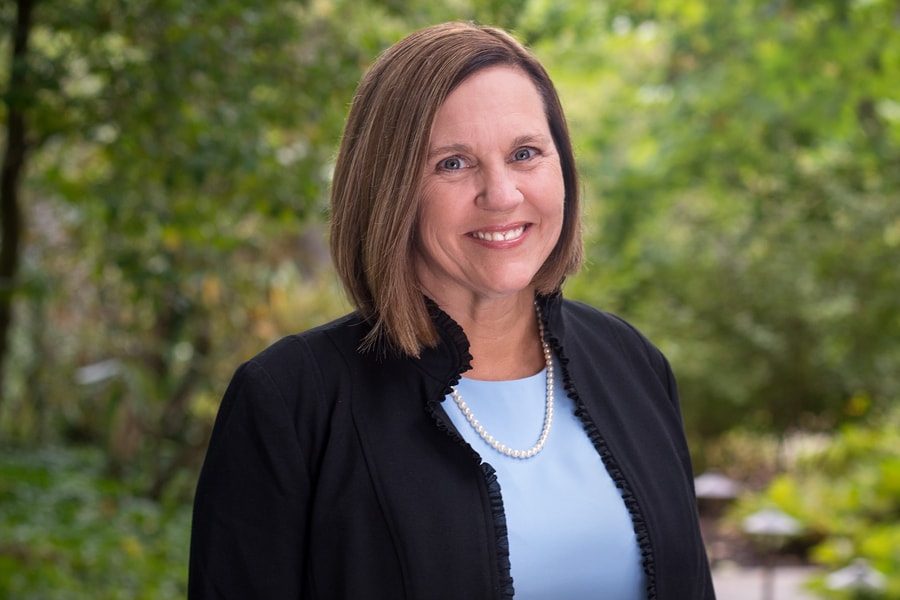 October 24, 2018
Tris Jahanian: Ambassador, Entrepreneur, Mother
By Jason Maderer maderer(through)cmu.edu
Media Inquiries
Jason Maderer
Marketing & Communications
The next time you swipe your card at an ATM machine that isn't affiliated with your regular bank, think of Tris Jahanian. You're probably using her software.
Nearly 25 years ago, while working for what is now Fiserv, Inc., Jahanian patented the algorithms that allow banks to "talk" to each other during ATM transactions.
"The card accepting bank needs to know if you have enough money in your account before it gives you anything," Jahanian said. "I wrote software that allows financial institutions to communicate when you request cash from a machine or at checkout."
That project was one of many within a 28-year career Jahanian enjoyed as she wrote software for financial institutions.
She's left that profession behind. But much like the software, her impact continues to linger. Only this time, she's focusing on Pittsburgh and Carnegie Mellon University.
A Tartan Ambassador
Officially, she's the Presidential Spouse, but Jahanian calls herself something else.
"An ambassador," she said. "I want to get to know people here on campus. Students, professors, staff, supporters, alumni and friends of the university. When Farnam and I travel either across town or across the world, I'm able to serve as their ambassador, telling their stories on behalf of Carnegie Mellon."
Tris has carried those stories with her while representing the university in Davos, Switzerland, the Tony Awards in New York City, and everywhere in between.
Absent an official platform, Jahanian has made volunteerism a priority. She regularly volunteers at a food pantry associated with the Greater Pittsburgh Community Food Bank, hosted by St. Paul Cathedral near CMU.
Jahanian is the honorary president of the Carnegie Mellon Women's Association (CMWA). The group hosts lunches, workshops and networking events to build a greater sense of community among women across campus. The welfare of CMU students also is a CMWA priority. The group annually gives scholarships to senior students.
"The intellect, energy and creativity of our students inspire me," Tris said. "They truly are amazing."
Family Life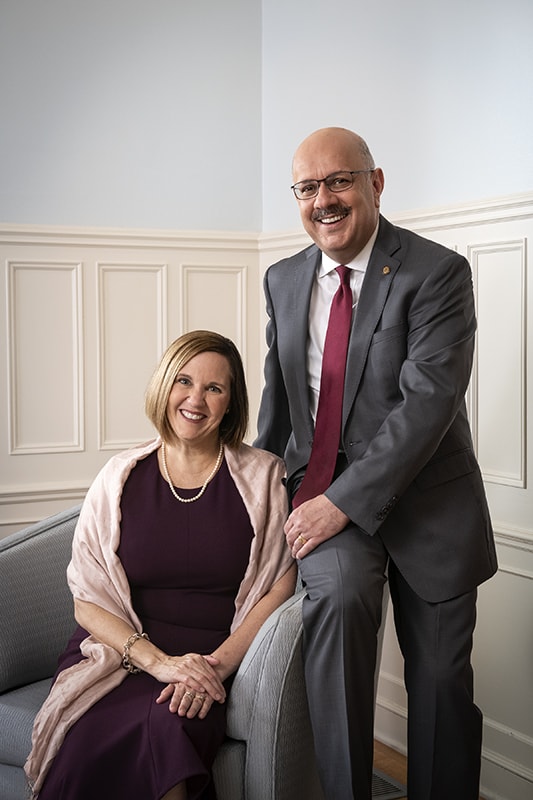 Tris and Farnam met as college students in the early 1980s. Tris was an undergrad at the University of Texas at San Antonio; Farnam was in grad school 90 miles up Interstate 35 at the University of Texas at Austin. She was a software engineer. He was a computer scientist.
They started their life together after graduation, moving to New York when Farnam landed a job at IBM's TJ Watson research center.
Soon they would have three children: Dan, Thomas and Sara (a CMU senior majoring in statistics and data science).
As Tris was perfecting the distributed banking algorithms, Farnam found a home at the University of Michigan as a professor in 1993. They would stay in Ann Arbor for more than 20 years before arriving in Pittsburgh in 2014.
"I call Pittsburgh a surprise city," she admits. "I think most first-timers are amazed at the amount of culture in our city. We have the arts, restaurants, neighborhoods and history. I love this town."
So much so that Jahanian often plays tour guide when friends arrive. The Warhol Museum is among her favorite spots, as is Point State Park. Tris and Farnam often wander the Phipps Conservatory and Botanical Gardens on winter nights, taking in the holiday lights and flowers.
What she enjoys the most, however, is the spirit on campus.
"The blending of the arts, humanities and technology provides that inspirational spark that is so important here at Carnegie Mellon," she said. "It's fascinating to see the germination of ideas that occurs as CMU's diverse talents mix."
The culture even inspired her next project.
Back in the Mix
A couple of years ago, Jahanian was talking with Martha Harty, a special faculty-researcher in the Dietrich College of Humanities and Social Sciences. Harty has a background in mediation and conflict resolution and was tinkering with the idea of creating an app to help users manage conflict.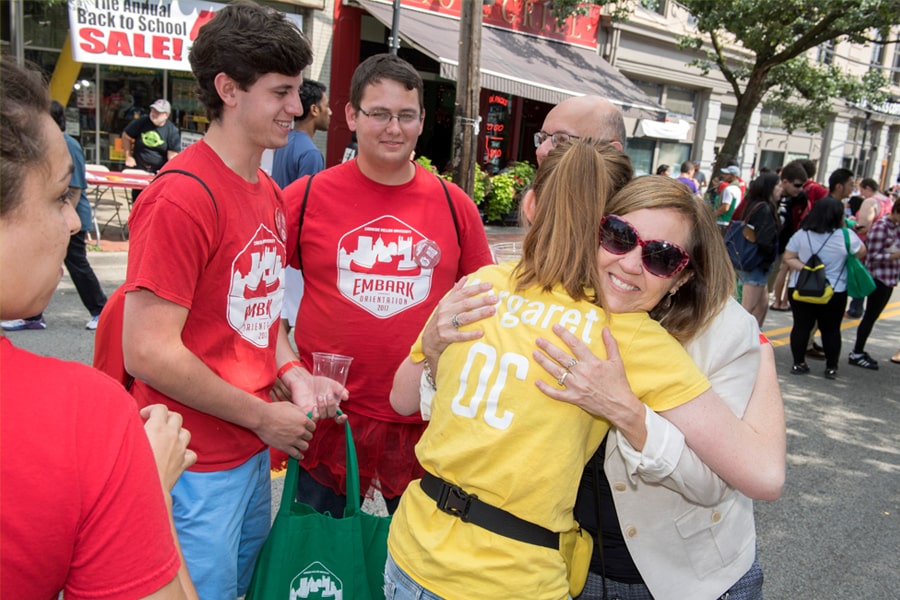 Tris Jahanian calls Pittsburgh a "surprise city." "Most first-timers are amazed at the amount of culture in our city ... I love this town."
"She mentioned that strategies could be identified using algorithms, rather than first outlining specific examples of conflict," Jahanian said. "I heard algorithms, and said, 'Hey I can do that!'"
A business was born. The app is currently in the testing stage.
Our skills were perfectly complementary," Harty said. "Starting a kitchen table business with Tris has been a blast."
Their conversation is just another example of the CMU culture Jahanian relishes — two people with different backgrounds coming together to form a partnership. It happened for Martha and Tris two years ago. It happened for Tris and Farnam three decades ago.
It's so CMU.
And so is she.