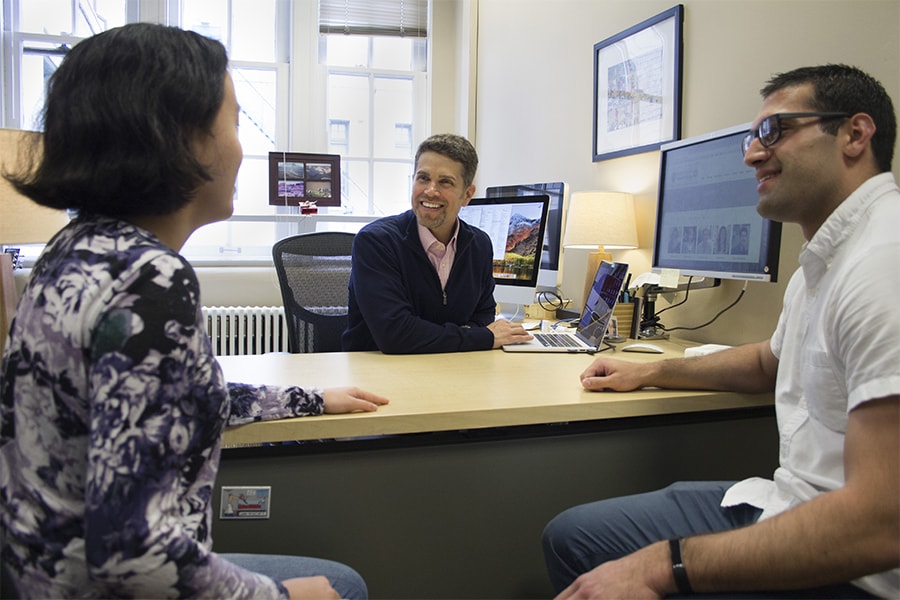 May 11, 2018
Health Professions Program Helps Students Engineer Careers in Medicine
By Alexandra George amgeorge(through)andrew.cmu.edu
Media Inquiries
Jocelyn Duffy
Mellon College of Science
Alexandra George
Medical careers require problem-solving, synthesizing information, endurance and a commitment to service and research. The Health Professions Program at Carnegie Mellon University helps students, including those in the College of Engineering, develop those skill sets.
The Mellon College of Science's Jason D'Antonio directs the program, and advises students from colleges across campus to schedule courses so they can complete requirements for both their major and pre-med track in four years.
"The engineering discipline diversifies a student's curriculum, and it gives these students a way of problem-solving and teaches them to think critically about situations when working in team-based environments, both in med school and beyond," D'Antonio said.
For many students, learning time management and problem-solving is essential for their success as physicians.
Nicole Huang, who graduated with a degree in mechanical engineering in 2016, combined her passions for medicine and mechanical engineering through the program.
"The most valuable thing that I gained from engineering school was the work ethic," said Huang, now a first-year medical student at Virginia Commonwealth School of Medicine.
At Carnegie Mellon, Huang was involved with Global Medical Brigades, a student-led organization that takes an annual trip to an underserved area in Latin America to provide medical attention to those in need. Huang traveled to Nicaragua, Honduras and Panama with the organization.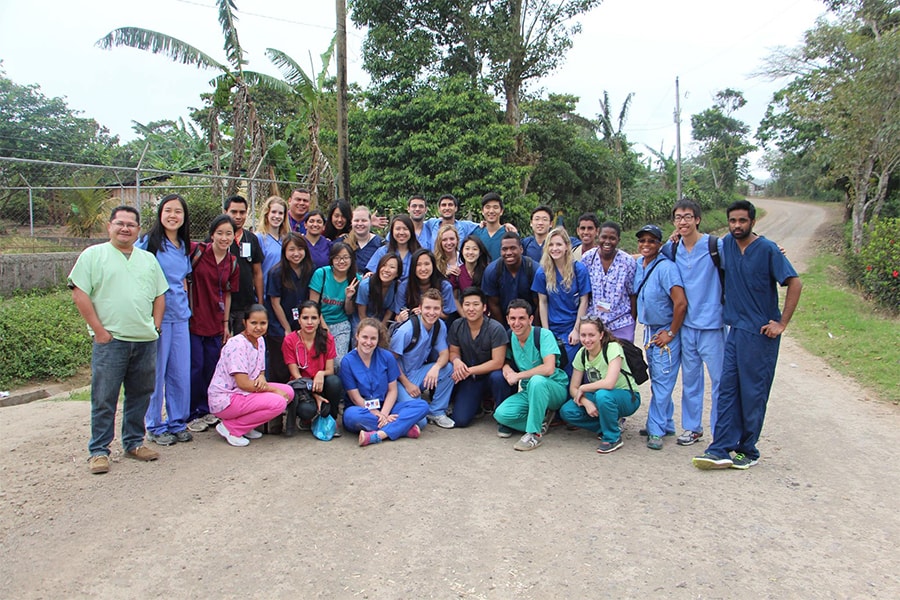 Team picture from Global Medical Brigades 2015 trip to Nicaragua, including Nicole Huang and Neil Carleton.
The HPP program is open to all students at CMU, and prepares students for not only medical school but other health care related fields including nursing, dentistry, physical therapy and veterinary medicine.
Neil Carleton, who graduated with degrees in mechanical engineering and biomedical engineering in 2017, took advantage of the program from day one because he knew he would ultimately pursue medicine but wanted an engineering background. After his first year at Carnegie Mellon, Carleton landed a position in a cancer research lab at Johns Hopkins University with the help of D'Antonio. With experience from the cancer research lab and Professor Keith Cook's Bioengineered Organs lab, Carleton has been accepted into multiple M.D./Ph.D. programs.
"Advising was key," Carleton said. "Dr. D'Antonio helped me land that first research experience, which formed the basis for what I want to do going forward."
D'Antonio encourages students to get experience early by volunteering at a local hospital or shadowing physicians. Once they have some clinical experience, then the HPP places students in a preceptorship program, in which students can shadow young residents at UPMC Shadyside. The program gives students an idea of what it's like right after medical school, when it can be tough. D'Antonio then helps students get involved in hospice or other programs where they can directly interact with patients.
"That interactive experience checks the sense of compassion and commitment it takes to be a doctor," D'Antonio said. "Once they get past that novelty phase and they see what it's going to be like for the next 30 years or so, they can decide if that's still what they want to pursue."
The HPP office also assists students through a committee interview, a two-hour practice interview conducted by D'Antonio and two other faculty to prepare students for the real medical school interview. The committee then generates a letter that objectively evaluates the student's application and interview. This service also is available to alumni who wish to apply to medical school after graduating.
"The committee letter signifies that we've had a working relationship with the student and that the student has been proactive," D'Antonio said. "It reflects well on the student to have it."
For D'Antonio helping students find the right path is key. For engineers, having that degree lets them pursue another career if medicine isn't their ultimate field.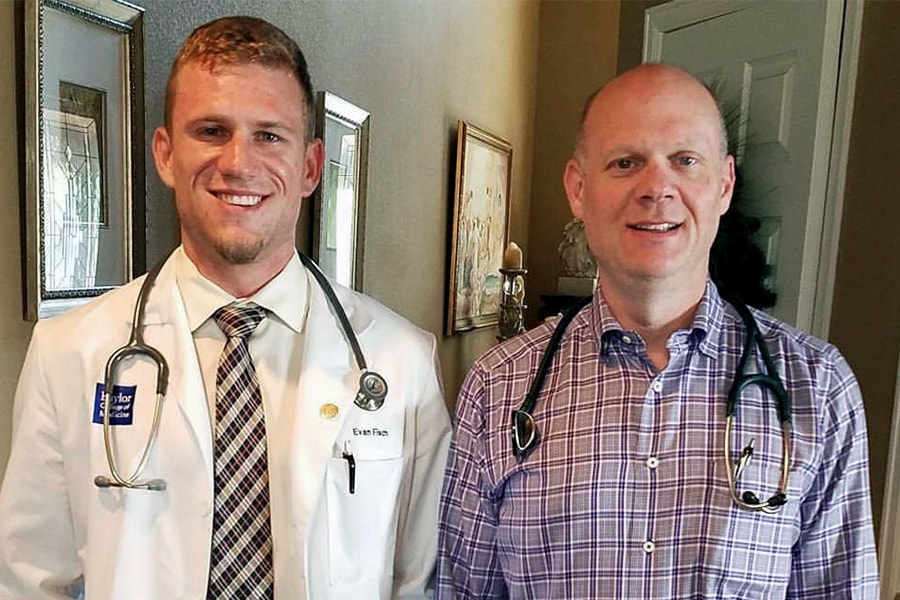 Evan Fisch and his father, Dr. Bruce Fisch, are both alumni from CMU's College of Engineering. Evan is following his father's footsteps and is pursuing a career in medicine.
Evan Fisch, who graduated with degrees in civil and environmental engineering and biomedical engineering in 2014, decided to pursue medicine while taking a biomedical engineering design course in his junior year. D'Antonio helped him make that goal a reality.
"I fully intend on applying my engineering background in my career," said Fisch, a third-year medical student at Baylor College of Medicine. "Whether that's a career pivot where I work on developing medical devices, or if that's contending to think and teach like an engineer as a physician."