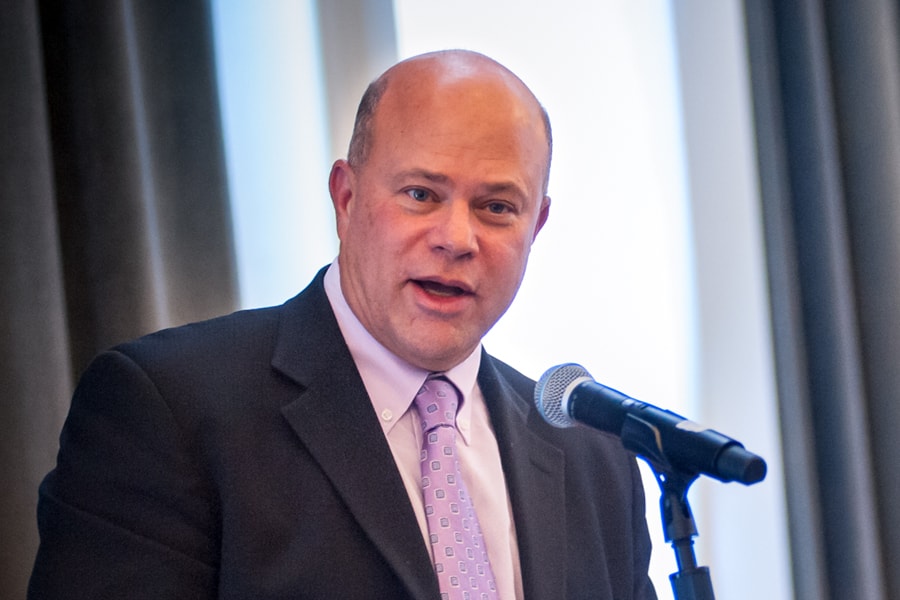 May 15, 2018
Tepper Will Give Keynote Address at Carnegie Mellon Commencement
Media Inquiries
Julie Mattera
Marketing & Communications
Abby Simmons
Marketing & Communications
David A. Tepper, founder of one of the most successful hedge funds in the world and among Carnegie Mellon University's greatest benefactors, will be the keynote speaker at Carnegie Mellon's 121st Commencement.
Tepper, who earned his MBA from Carnegie Mellon in 1982, will receive an honorary Doctor of Business Practice degree at the ceremony.
The student speaker is Kevin Wainczak, who is earning his bachelor's degree with University Honors in cognitive science with a minor in software engineering.
In addition to Tepper, Carnegie Mellon's honorary degree recipients are:
Ted Danson, an award-winning actor, environmental activist and graduate of CMU's School of Drama, will receive an honorary Doctor of Fine Arts degree.
Shafi Goldwasser, a computer scientist who received the 2012 Turing Award from the Association for Computing Machinery and an alumna of CMU's Mellon College of Science, will receive an honorary Doctor of Science and Technology degree.
Ada Yonath, winner of the 2009 Nobel Prize for Chemistry and director of the Kimmelman Center for Biomolecular Structure and Assembly at the Weizmann Institute of Science, will receive an honorary Doctor of Science and Technology degree. Yonath was a postdoctoral researcher at CMU in 1969.
Tepper has donated more than $125 million to the school, including $55 million in 2004 to name the David A. Tepper School of Business, and $67 million for the new David A. Tepper Quadrangle, scheduled to open this fall.
Learn more about the speakers and honorary degree recipients.
More than 5,000 bachelor's, master's and doctoral degrees will be conferred at CMU's main commencement ceremony.
The ceremony will be webcast live at http://www.cmu.edu/commencement.
When: 11 a.m., Sunday, May 20 (rain or shine).
Where: Gesling Stadium, CMU campus.
Note: Media planning to attend Sunday's ceremony should contact Julie Mattera at 248-798-4423 or Abby Simmons at 412-956-9425 for instructions on parking, photography and seating. Please wear press credentials.
Parking: Parking spaces for media will be located in the East Campus parking garage. Please contact Julie Mattera or Abby Simmons if your vehicle won't fit in a parking garage.