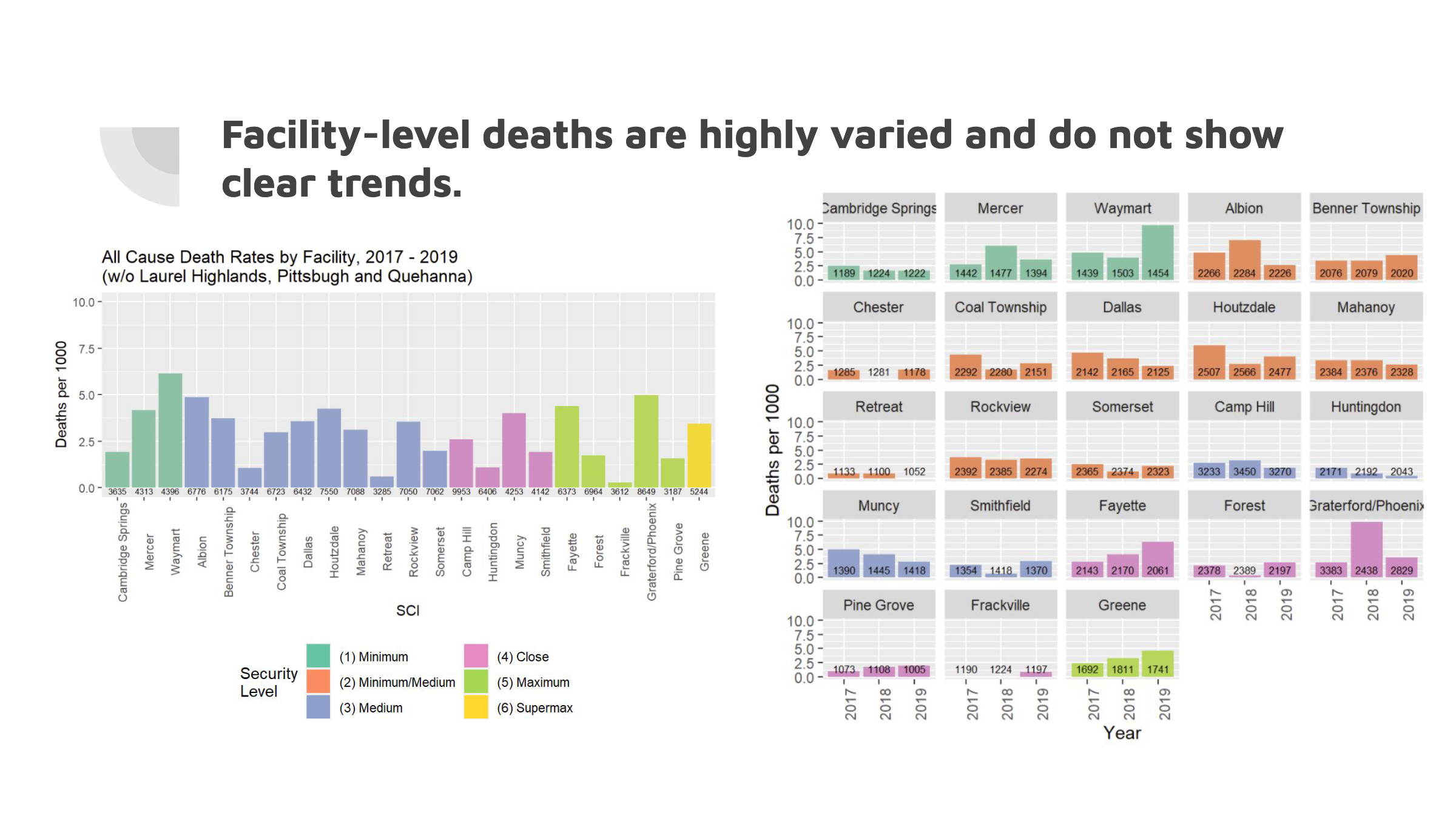 July 24, 2020
CHRS Researcher Zhenzhen Liu Decodes Death Data
Zhenzhen Liu, a senior majoring in statistics and machine learning, has always been interested in data-driven analysis of social issues. For the past year, Liu has applied her passion toward Carnegie Mellon University's Center for Human Rights Science (CHRS) under the direction of Robin Mejia, statistics manager, and Jay Aronson, the center's director.

Liu had followed with interest as another Center researcher, Ben Klingensmith, analyzed data to understand causes of death in jails throughout the Commonwealth of Pennsylvania. "Deaths are an important indicator of public health," Liu said. "Elevated death rates means something is going wrong." Liu applied for and earned a Summer Undergraduate Research Fellowship (SURF) grant to pursue a project looking at causes of deaths in Pennsylvania's prisons.

County jails differ from state prisons in that jails typically hold people for shorter lengths of time while they await trial (if they have been denied bail or cannot afford to pay it) or serve short sentences that do not merit transfer to a prison. The populations and the causes of death are different in the two types of facilities, and Liu was interested in helping to quantify just how so.

In recent years, the CHRS has built a robust partnership with the Pennsylvania Prison Society, the oldest human rights organization in the United States, founded two months prior to the signing of the U.S. Constitution. Historically, the Prison Society has worked to provide direct services to incarcerated people. Today, with the help of CMU, they want to understand data related to people in custody to inform their work advocating for policy reform. The Society provided data from the Pennsylvania Department of Corrections, and CHRS obtained additional publicly available data.