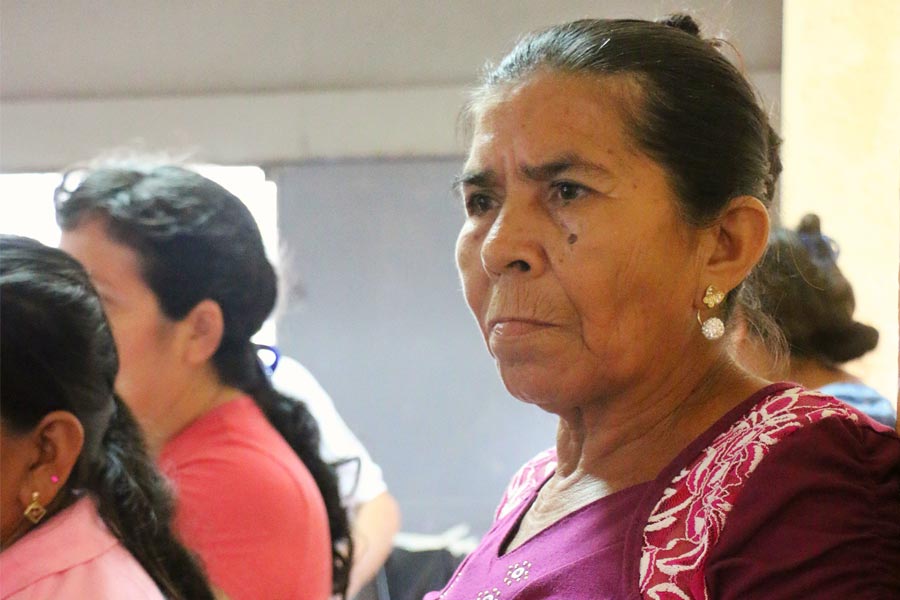 July 17, 2018
This Isn't the First Time Central American Children Have Been Taken Away
This article first appeared on The Last Word On Nothing on July 17, 2018
By: Robin Mejia
On November 14, 2017, about 25 women gathered in a large white community center in Morazon, a remote district in eastern El Salvador along the country's border with Honduras. The meeting was in second floor room with a polished wood ceiling and windows overlooking tiled roofs and trees, some full of flowers. The women sat in plastic and metal chairs ringing three of the room's four walls.  Most were middle-aged, wearing skirts and sandals. Their faces showed the strength and the wear that's the norm for their generation in rural El Salvador.
It was a beautiful day. Some of the older women had brought daughters and granddaughters; some of the second generation were there on their own. But all of them were missing something. All of them had had a child taken by their government during El Salvador's civil war in the eighties.  Many of these disappearances remained unsolved more than two decades later.
In adult disappearances, urban intellectuals or opposition members were taken by authorities and never heard from again. The child disappearances were different. The military took children from poor families in rural rebel-controlled regions with less regard to individual identities, in a conflict where entire communities in rebel controlled regions were considered the enemy. And most of the children were kept alive. Some grew up in orphanages. Some were kept by the forces that took them—"given to general's wives to raise." And some adopted by couples in the US and Europe who were told they were saving war orphans.