November 14-18, 2016
Celebrate the entrepreneurial and innovative culture at Carnegie Mellon University during Global Entrepreneurship Week! Be a part of the world's largest celebration of innovators and job creators who launch startups and bring ideas to life. For questions, please contact Sonya Ford.
2016 Events


The Money Table
This competition is only open to graduate students, space is very limited. 
Saturday, November 12
8:30am - 1:30pm
University of Pittsburgh, 5th Floor,
Alumni Hall
Map
Startup companies are a dime a dozen. Think you've got what it takes to pick a winner? Introducing The Money Table, the competition where you are the angel investor. Put real Pittsburgh startup companies in your hot seat.
READ

 Networking Mixer
Sunday, November 13
6:00 - 8:00pm
TBD
CMU students and aspiring entrepreneurs! Get an early start celebrating GEW at a special networking mixer hosted by the team from Dorm Room Fund, the student-led venture fund backed by First Round. Enjoy light bites at a local spot in Pittsburgh. More details to come!
 Kickoff Event
Monday, November 14
12:30 - 1:30pm
Carnegie Mellon University
Tepper School 152
Map
Kickoff Global Entrepreneurship Week at CMU by meeting the Dorm Room Fund team.  Dorm Room Fund is a student-run venture fund backed by First Round. It invests in the strongest community of entrepreneurial students across the nation. Learn about Dorm Room Fund's 125+ investments, how to join the Dorm Room Fund student investment team, and meet Dorm Room Fund Partner, Nigel Coelho and Dorm Room Fund Director, Rei Wang.
Investor Pitch Competition
Monday, November 14
5:30pm
Carnegie Mellon University
Newell Simon Hall, 3305
Map
Audience: Open to the CMU and Pitt community

Pitch your entrepreneurial ideas in 90 seconds to a panel of judges for the chance to win prize money and to receive valuable feedback on the delivery and content of your pitch. Members of the audience will vote for their favorite pitch. The competition is open to CMU and Pitt undergraduate and graduate students.

Sponsored by the Product Development Management Association (PDMA)
GEW: CONNECTS: How to Find Office Space for Your Startup
Tuesday, November 15
Carnegie Mellon University
Presenter: Michael Stuart, Senior Associate, CBRE 

Learn the "do's and dont's' of looking for the right office space for your startup with presenter Michael Stuart, commercial real estate broker with CBRE in Pittsburgh. Mike is also a member of the Occupier Services Group at CBRE. The primary focus of practice at CBRE is on transaction advisory services for commercial tenants and property owners.
GEW: START SMART: Structuring 3rd Party Relationships
Tuesday, November 15
Carnegie Mellon University
Presenter: David Lehman, K&L Gates Law Firm

Third party relationships can come in a variety of forms, e.g. joint ventures, partnerships and licensing. Creating strategic partnerships can add tremendous value, if the partnership is structured properly. Since every partnership is different, startups must understand the differences between the forms and how to negotiate the best terms to ensure the partnership success.
Social Entrepreneur Lunch and Talk
Wednesday, November 16
Noon - 1:30pm 
TBD
Audience: Open to the CMU community
Join CMU's Institute for Social Innovation for a networking lunch and a talk. Lunch will be provided.
Student Startup Panel
Wednesday, November 16
5:30 - 7:00pm 
Location: TBD
More information coming.
Startup Job Fair
Thursday, November 17
4:00 - 7:00pm 
Carnegie Mellon University
Newell Simon Hall, Perlis Atrium
Map

Audience: Open to the CMU community. This annual event, presented by Project Olympus and the Pittsburgh Tech Meetup, brings together over 30 local startups and more than 300 applicants who are interested in working for a startup. The positions available include full time, part time, paid and unpaid internships.
Co-sponsored by Pittsburgh Technology Meetup and the Innovative Practice Institute at the University of Pittsburgh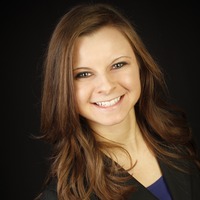 Friday, November 18
2:30 - 3:30pm 
Carnegie Mellon University
Newell Simon Hall, 3305
Map
Join us for an exciting talk with Courtney Gras, Forbes 30 Under 30, 2016 and co-founder & COO of Design Flux Technologies, LLC.