Wednesday, December 2, 2015
*NoRILLA Receives Sprout Ed-Tech Refinery Grant
NoRILLA (Novel Research-Based Intelligent Lifelong Learning Apparatus) has been awarded The Sprout Fund's Educational Technology Refinery Grant. The Sprout Fund "supports innovative ideas that are catalyzing change in Pittsburgh."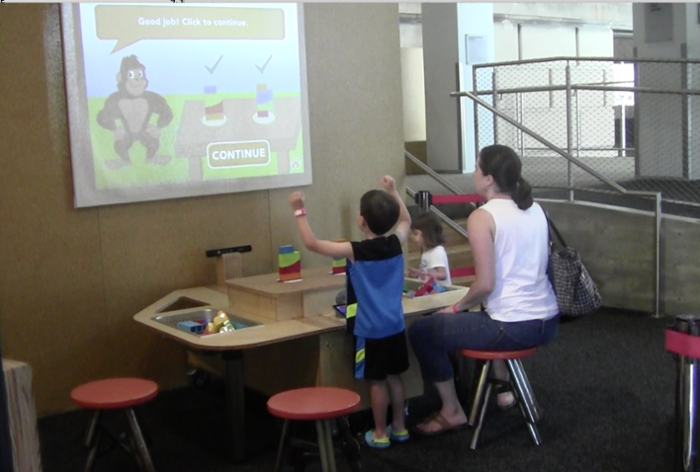 The Sprout Ed-Tech Refinery offers grants to connect education technology companies with education resource partners. Services available to ventures in the Ed-Tech Refinery include user testing in local school districts and the Carnegie Library of Pittsburgh, curriculum design and teacher training.
NoRILLA is a mixed-reality educational system that bridges physical and virtual education to improve children's science learning. The system uses physical and virtual learning integrated objects and depth-sensing cameras to register placement of objects within the workspace.
As part of the grant, the system will be piloted to students in the Montour School District next year.
NoRILLA founder Nesra Yannier, a PhD candidate in the Human-Computer Interaction Institute and developed the system as a part of her thesis work with advisors Ken Koedinger and Scott Hudson.
Results from Yannier's study of more than 100 children demonstrate that NoRILLA is five times more effective for learning comprehension than a tablet or computer-based system. In addition to research at Carnegie Mellon, NoRILLA has been testing its system at the Children's Museum of Pittsburgh. NoRILLA is an NSF I-Corps Site Team and a Project Olympus PROBE. Yannier is a participant in the CIE's Innovation Fellows Program.
By: Emma Diehl, ediehl@andrew.cmu.edu