January 11, 2023
Personal Mention
Carnegie Mellon University junior R.J. Holmes was honored as the University Athletic Association (UAA) Men's Basketball Athlete of the Week after guiding the Tartans men's basketball team to a 2-1 record over the winter break. Holmes averaged 20.3 points, 8.3 rebounds and 3.0 assists while shooting 54.2% (26-48) from the floor. Holmes was named to the all-tournament team at the E.M. "Mose" Hole/Wooster Kiwanis Classic hosted by Wooster College after averaging 24.0 points, 8.0 rebounds and 3.0 assists over the two contests while shooting 57.9% (22-38) from the floor. He scored a game and season-high 22 points in the opening game setback to #22 Heidelberg before topping his season-best in points with 26 on 11-of-18 shooting (61.1%) in the Tartans 92-89 win over Albion College.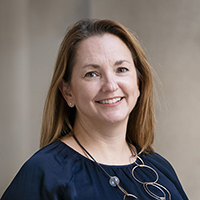 Lori Holt has been elected a fellow of the Acoustical Society of America (ASA) for improving understanding of neural processing and perception of complex auditory phenomena over her research career. Holt is a professor with joint appointments in psychology and the neuroscience institute in the Dietrich College of Humanities and Social Sciences, a member of the Neuroscience Institute and co-director of the Center for the Neural Basis of Cognition. Her research examines the perceptual, cognitive and neurobiological basis of how we listen. Barbara Shinn-Cunningham, the director of the Neuroscience Institute, said ASA fellowship is a recognition of the quality of Holt's research. "Lori has been a significant contributor to the auditory neuroscience community. I am pleased that her excellent work has been recognized on this level," she said.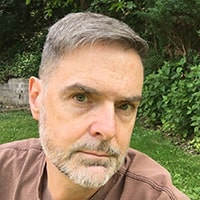 Scott Sandage, an associate professor of history in Carnegie Mellon University's Dietrich College of Humanities and Social Sciences, was one of only five historians in the country invited to advise a new exhibit at the John F. Kennedy Center for the Performing Arts in Washington, D.C. The center renovated its rooftop atrium space as a permanent installation, "Art and Ideals: President John F. Kennedy." to mark its 50th anniversary in 2022.  "I've advised many such exhibits, at the Smithsonian Institution, the Andy Warhol Museum and other places, but the creative staff and the sheer glamour of the Kennedy Center made this process fun and rewarding at a whole other level," Sandage said. Read the story
Who's New at CMU?
Carnegie Mellon welcomes the following new staff members this week.
Arthur Sugden, III, Adjunct Instructor - MIIPS Online, Integrated Innovation for Products and Services;
Melanie Ngami, Adjunct Instructor, Architecture;
Antonio Rondinelli, Nanofabrication Equipment Technician, Electrical & Computer Engineering;
Ayanna Squair, Casual Recreation Desk/Facility Attendant, Athletics & Physical Education;
Adrian Stan, Senior Application Analyst and Developer, Student Affairs Information Technology;
Caylee Walker, Information Services Operator, Communication Services, Computing Services;
Ian Maclachlan, Advanced Manufacturing Technician, Acc:Engg Research Accelerator;
Kira Shelton, Temporary Employment Service, HR Operations;
Lauren Felix, International Finance Accountant, International Finance;
Leah Schoolcraft, Digital Project Coordinator, Communications & Marketing;
Michael Zoffel, Finance and Research Administrator, Mechanical Engineering;
Tara Apuzzo, Billing Coordinator, Communication Services, Computing Services;
Zachary Cober, Housefellow and Coordinator for Residential Education, Residential Education;
Arianne Mae Johnson, Assistant Director of Admissions, Undergraduate Admissions;
Darin Baumgarten, Help Center Consultant, Client Experience, Computing Services;
Anne Kramer, Executive Assistant, University Libraries,

Administration, Planning & Assessment;
Clarence Worrell, Senior Data Scientist, SEI Cyber Security Foundations;
Dunya Khoury, Admissions Coordinator, Tepper School of Business Masters Program;
Dayna Larson, Administrative Assistant II, Robotics Institute – Campus;
Isabelle Larrabee, HR Generalist I, Human Resources;
Katharina Decker, Temporary Employment Service, HR Operations;
Kathryn Masterson, Temporary Employment Service, HR Operations;
Kevin Player, Machine Learning Research Scientist, SEI Ai Staff;
Lindsay Soltis, Accredited Systems Administrator, SEI OCOS Security Services;
Fnu Priyanka, Temporary Employment Service, HR Operations;
Richard Jenks, FMS Supervisor/Zone Manager, FMS Operations;
Robert Ossman, FMS Supervisor/Zone Manager, FMS Operations;
Robin Hammer, Project Coordinator, Language Technologies Institute;
Rachel Valotta, Early Childhood Educator, HR Operations;
Ryan Gilmore, Carpenter I, FMS Operations;
Toni Sopel, Customer Service Representative, FMS Operations;
Gina Valetti, MRI Technologist, BRIDGE Center, Pitt – CMU, MR Center;
Gabrielle Lynch, Administrative Coordinator, University Communications & Marketing;
Lauren Smith, Manager of Communications within Chemical Engineering, College of Engineering;
Darlene Purdy, Senior Administrative Coordinator of Executive Education Programs, Heinz General & Administrative;
Holly Shephard, Project Manager,

Pittsburgh Supercomputing Center;
Joshua Mauro, Customer Success Specialist, College of Engineering, Executive IT Support, Computing Services;
Jonathan Yearsley, Financial Assistant, Neuroscience Institute;
Kevin Edwards, Managing Director, Investments, Investment Office;
Megan Cahoon, Early Child Educator, HR Operations;
Maria Feki, Senior IRB Analyst, Office of the Vice President for Research;
Michael Muelhaupt, Sculpture Technician, School of Art;
Mukai Yu, Research Associate I, Robotics Institute – Campus;
Nicholas Kolesar, Part Time Energy Data Specialist, Campus Services Administration;
Nicole Perrotta, Administrative Coordinator II, Language Technologies Institute;
Ednarita Batiste-Canton, Director of Engineering Outreach, College of Engineering Dean's Office;
Irene Kuhlman, Director of Strategic Communications, Information Networking Institute; and
Michael Alleruzzo

, Adjunct Professor of Business Management, Tepper School of Business.