April 05, 2023
Personal Mention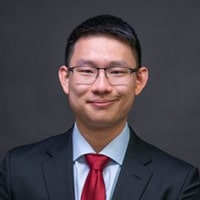 Senior David You, CEO of the Capital Grains student-run eatery in the Tepper building on campus, was named one of the nation's top 100 best and brightest business students by Poets & Quants. David's leadership on campus has stretched far beyond the Tepper School as he served as a Head Orientation Counselor for fall 2022, and led key elements of first-year orientation. He wanted to expand his entrepreneurial efforts and so led a project to open CMU's first student-run restaurant on the weekends in response to student demand which involved everything from marketing, recipe creation, profit and loss weekly review, and employee recruitment and onboarding. Read the profile.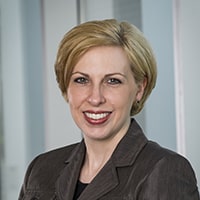 Melanie Lucht, associate vice president and chief risk officer at CMU, was selected to serve as a judge for the Business Continuity Institute (BCI) annual awards. An international non-profit headquartered in the U.K., BCI has been the world's leading institute for business continuity and resilience professionals since 1994. At CMU, Lucht oversees Environmental Health and Safety, Disaster Recovery and Business Continuity, Emergency Preparedness and Risk Operations. Her teams work to sustain and enhance a safe and healthy campus environment and to support resiliency across the university. She oversees the development and deployment of risk management tools and practices and leads a cross-functional group to provide risk intelligence to university leadership and inform strategic decision-making. Lucht joined the university in 2013 as senior manager for Disaster Recovery and Business Continuity Services. She was appointed assistant vice president for the newly formed Enterprise Risk Management Department in 2017. That same year, Lucht was recognized internationally by the Business Continuity Institute as Continuity and Resiliency Professional of the Year for the private sector. In 2018, she was promoted to associate vice president and chief risk officer. Lucht won the 2020 Andy Award in the Community Champion category for helping to lead the university's response and recovery from COVID-19. Learn more about Lucht.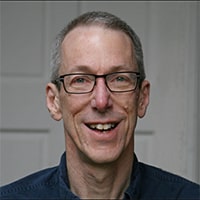 The era of smart devices, otherwise known as the Internet of Things (IoT), all began with humble origins: a vending machine in the Carnegie Mellon University School of Computer Science. In the early 1980s, David Nichols, a computer science graduate student now working at Microsoft, enjoyed having a Coca Cola from the vending machine in the department. But because the machine was four minutes from his office and would occasionally be out of stock, Nichols wanted a way to check whether the walk would be worth it or end in disappointment. Along with some other students, Nichols was able to wire things up so that you could find out whether there were cokes in the various columns of the coke machine. The wires attached to the in-stock light indicators in each button and through some coding and work with network packets, eventually anyone could sit at any computer in the computer science department and find out the status of the machine — whether the drinks were stocked, and if they were cold or not. As Nichols said, "we didn't think we were doing anything that amazing. it was just like, 'great, now I can find out whether I have a coke.'" Internet-connected appliances have come a long way since then. CNN's Anna Stewart recently investigated how the Internet of Things began with Nichols and is still changing the way we live on her show "Decoded." Watch the segment.
Who's New at CMU?
Carnegie Mellon welcomes the following new staff members this week.
Vivek Kumar, CEE Postdoctoral Associate/Fellow, Civil & Environmental Engineering;

Morgan Grover, Sponsored Research Accountant, Sponsored Project Accounting, Finance Division;

Ashley Barnes, Washington Program Manager, Institute for Politics and Strategy;

Brett Redshaw, Senior IT Support Consultant, Heinz College;

Chuck Carney, Senior Director, Reputation and Issues Management, University Communications and Marketing;

Doug Washabaugh, Additive Manufacturing Technician - NextManufacturing Center, Engineering Research Accelerator;

Emily Shank, PhD Advisor, Mechanical Engineering;

Jessica Jeffers, Sr. Administrative Coordinator, Information Networking Institute;

Jimmy Zackal, Digital Marketing Specialist, University Communications and Marketing;

Rachel Clement, HR Specialist, HR Operations; and

Wendy Wei Qi Kua, Finance and Research Administrator, Mechanical Engineering