October 11, 2022
Morales Reflects on Her Mexican Heritage
Nothing builds community like a friendly game of lotería.
Priscilla Morales, assistant director of admissions in the Heinz College, cherishes her memories of playing the traditional Mexican game on Sundays with her family whenever they gathered at an aunt's house in her hometown of El Paso, Texas.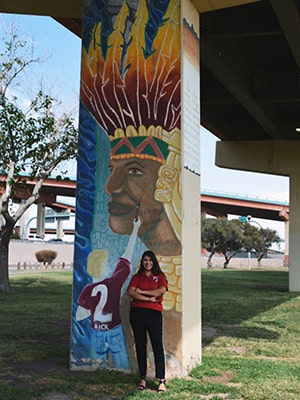 "Growing up in a Hispanic household, every Sunday was family day," she said. "We would all get together at one of my tia's houses — one of my aunt's houses — and somebody would always have lotería cards. Everybody would bring food, everybody would have dinner, and then toward the end of the night, we would all play lotería."
Lotería was the first activity Morales thought of when she began planning activities for CMU's Latine Faculty and Staff Alliance, an employee resource group (ERG) that she co-leads with Christian Alexis Olmeda. 
An easy game of chance that kids and adults can play, lotería is similar to the American game of Bingo but uses a deck of cards with images on them rather than numbered ping pong balls. A caller pulls a card from the deck and calls out a description of the card. Players look for the image of the card on their tabla, or board, and place a bean on it. When a player gets four beans in a row, they shout, "Lotería!" and win the game.
"It was a given for me to suggest the game as a way of building community because you sit around a table, you eat, you play, you talk. It's just a really fun way to get together," she said.
Self-described as a 'people person,' Morales considers hospitality to be one of the hallmarks of her career. After earning an undergraduate degree in restaurant, hotel and institutional management from Texas Tech University, she enjoyed managing a hotel for a few years. But over time, the round-the-clock work schedule didn't fit well with her plans to grow a family. So, she went back to her alma mater to work for a transition and mentoring program for first-generation college students. This work inspired her to pursue a master's degree in student development and leadership in higher education from Angelo State University. Since then, she has been working to make students feel at home on college campuses ever since — first at Texas Tech, then at the University of Pittsburgh and now in Carnegie Mellon's Heinz College.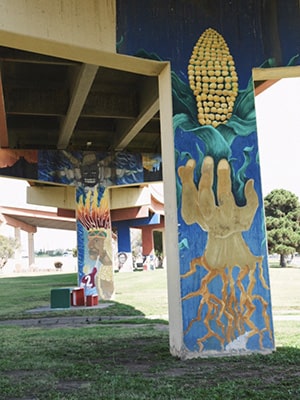 "Since moving to Pittsburgh from El Paso, I've wanted a role where I can make an impact in students' lives like I did at Texas Tech, where I helped first-generation students get acclimated to college life," she said. "Admissions seems like the right place for me to be. That feeling of getting a student into college, and then two or four years later seeing them graduate and achieve their goals, is really rewarding to me."
She is especially interested in having an impact on underrepresented minority students and feels Carnegie Mellon is the place for her to do that. Her travel for the Heinz College lately has been targeted at those populations, and a recent trip to a conference of Historically Black Colleges and Universities (HBCUs) in Washington, D.C., served as a reminder of the importance of 'servingness' and the role college administrators play in student success.
Morales is proud to share aspects of her Mexican heritage during Hispanic Heritage Month, which is celebrated September 15 to October 15. She has been bringing some of her favorite Mexican candies into the office to share with her coworkers and looks forward to hosting Lunch & Lotería with CMU's Latine Faculty and Staff Alliance.
But one of the biggest Mexican traditions she keeps alive falls outside of Hispanic Heritage Month. Around Halloween, she and her family will prepare their ofrenda, or shrine, to celebrate Día de Muertos, also known as The Day of the Dead, November 1.
"Día de Muertos is how we honor our deceased relatives and friends. We start building the ofrenda in late October and put pictures of our loved ones who have died; we light candles on it; and offer them some of their favorite food and drinksIt's not sad, it's meant to be a celebration of life," she said.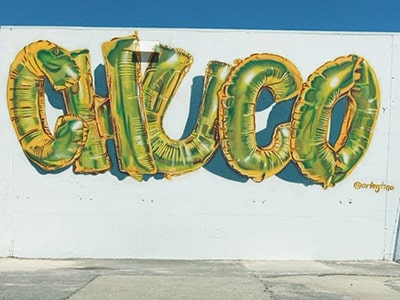 Being from a border town, all Morales knows is Mexican culture, she says, so she looks forward to learning about other Hispanic cultures and their traditions through the Latine Faculty and Staff Alliance at Carnegie Mellon.
"In our first meeting I met somebody who was from my hometown of El Paso. So, I was already super-stoked," she said. "But everybody in that meeting was from different places, with different roots — Puerto Rican, Colombian, Peruvian, Chilean — all these different cultures that I was really excited to learn about."
For meeting times, related events and information on how to join the Latine Faculty and Staff Alliance, visit the webpage.