November 01, 2022
Tartans Came Together for Tartan Community Day
Classes were cancelled and students, faculty and staff came together during the fourth annual Tartan Community Day, a time to engage, have fun and celebrate community with friends and colleagues.
From an inflatable escape room on the College of Fine Arts lawn to yoga with live music to mask-making, a petting zoo and zip line, members of the campus community paused to connect, restore and play in ways most meaningful to them. Some participated in a service project to support the Light of Life Rescue Mission. And, of course, there were free tasty treats, courtesy of the Food Truck Fest that featured many local vendors.
Here's a glance at some of the fun and activities.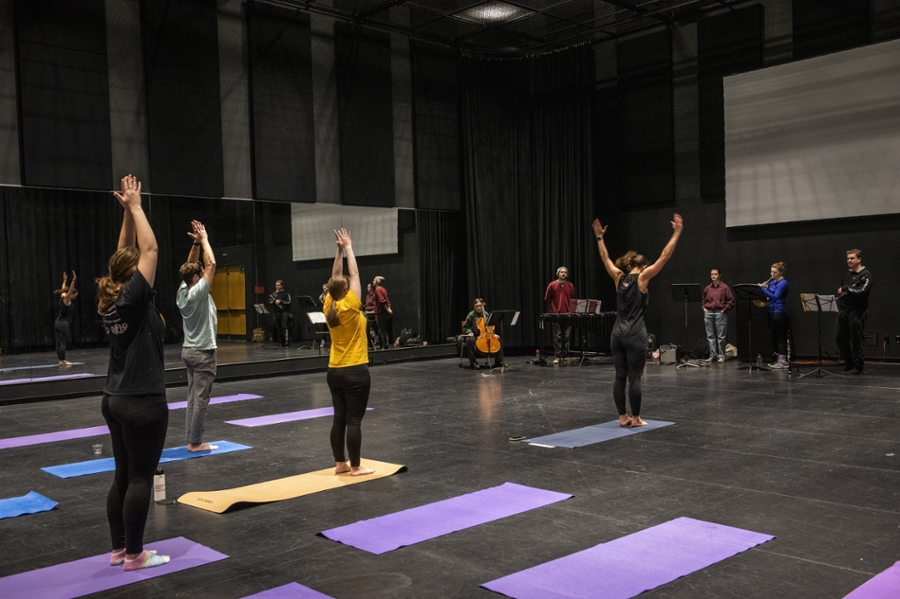 Yoga enthusiasts enjoyed exercising to live music in the Studio Theater.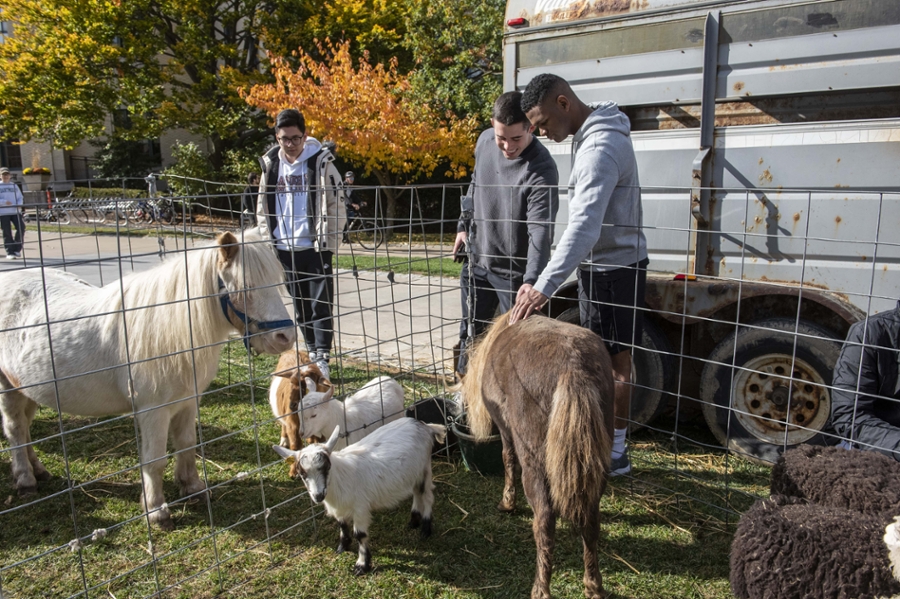 The petting zoo attracted some friendly passersby.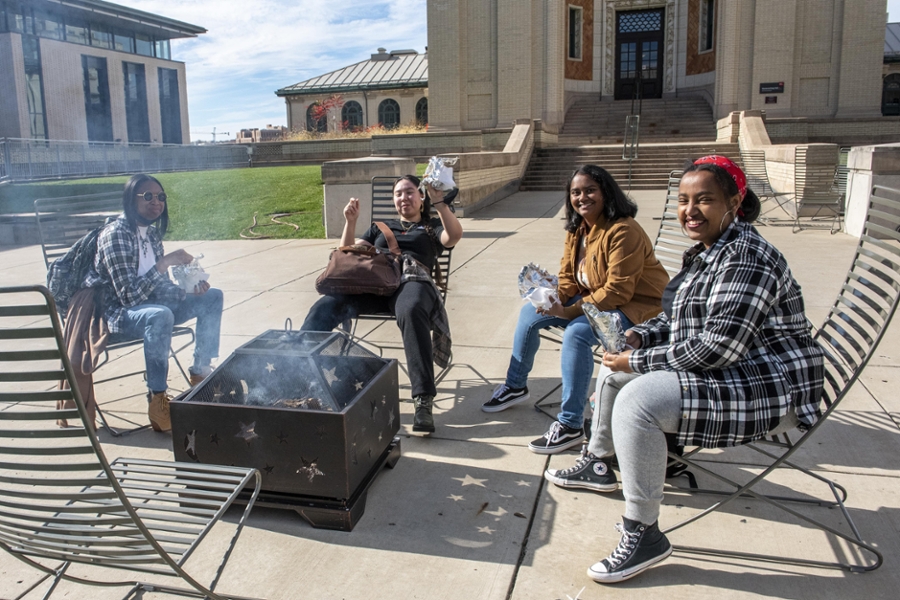 Classmates enjoy lunch by one of the fire pits on campus.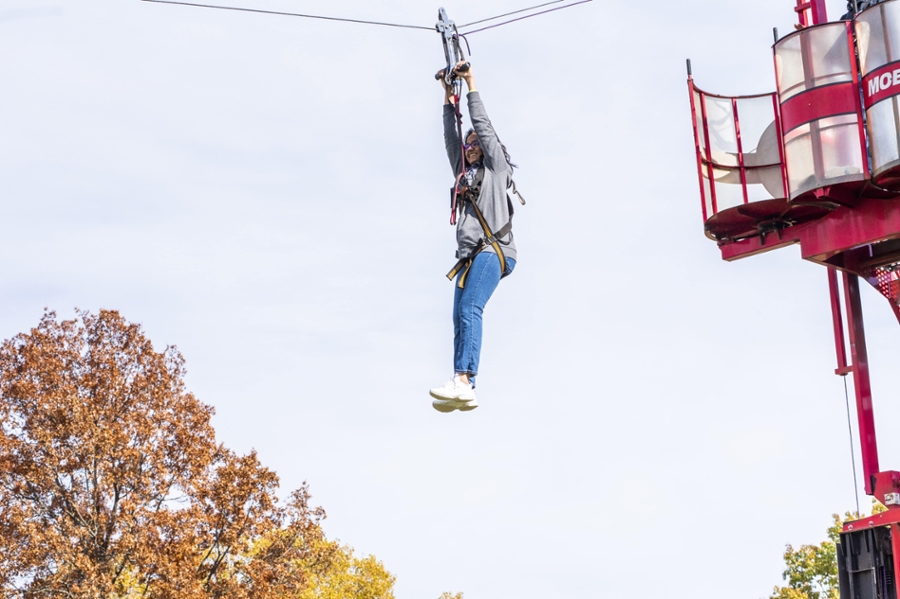 A student enjoys a ride on the zip line.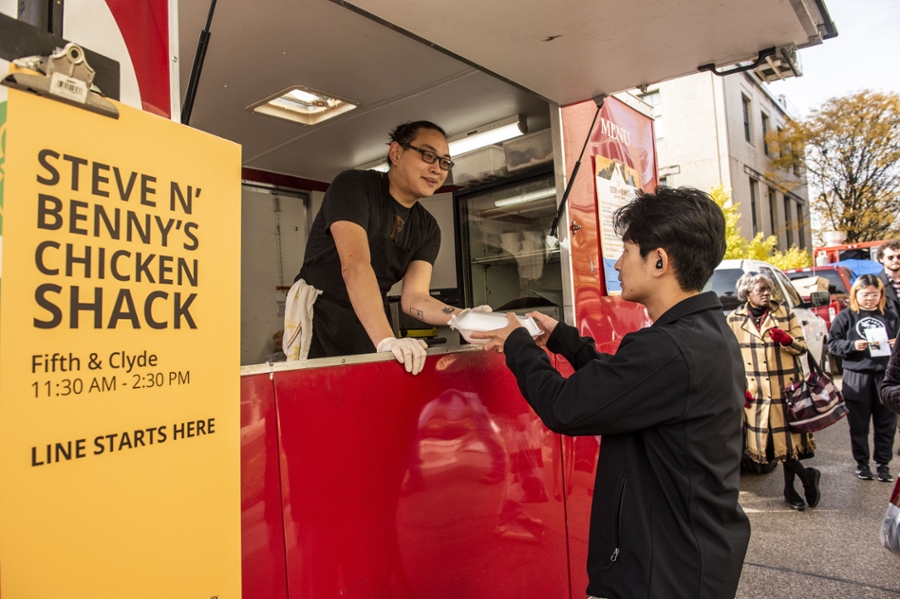 A favorite was the free food at the many food trucks on campus.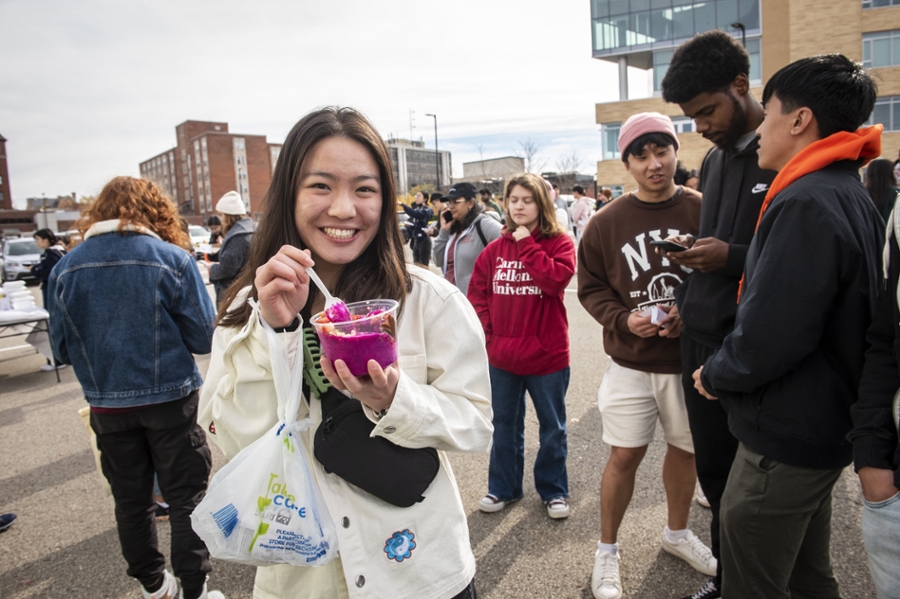 That looks good!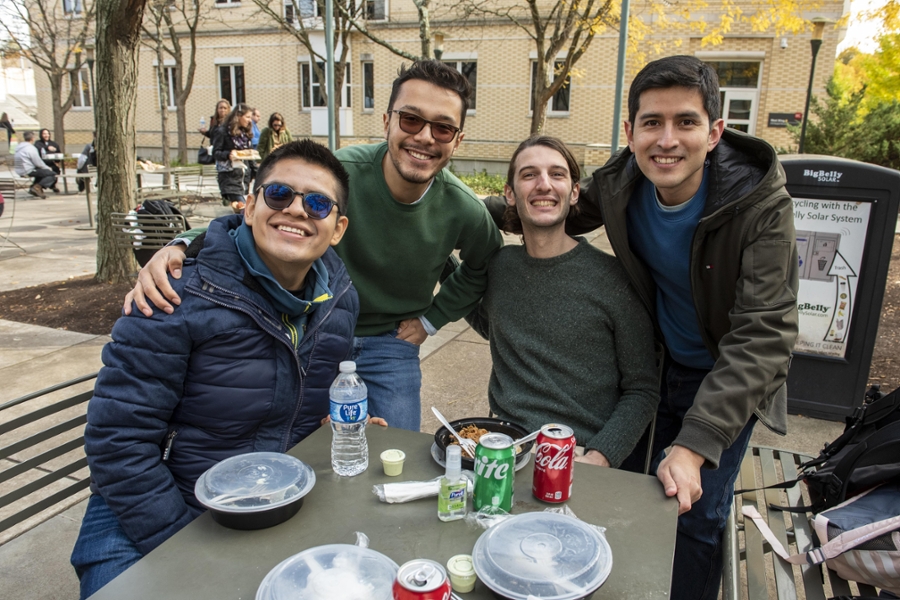 Friends enjoy lunch and comaraderie at the Legacy Plaza.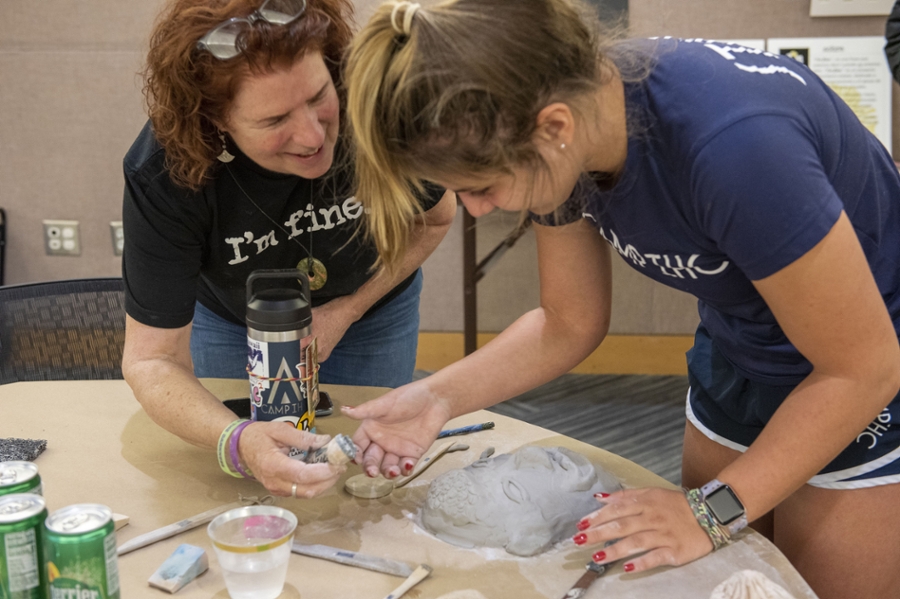 Students ceated ceramic masks that represented their own stories.