July 27, 2022
News Briefs
Pre-College Group Sings National Anthem at Pirates Game
Carnegie Mellon's Pre-College A Cappella Group sang the national anthem at PNC Park before the Pittsburgh Pirates game on Saturday, July 23. About 20 rising high school juniors and seniors participating in CMU's Pre-College Programs have been practicing twice a week for the performance.
The group was led by CMU students James Kim and Matthew Rygelski, who are pre-college resident advisors. Kim is a sophomore majoring in chemical engineering and Rygelski is a rising senior music performance major in clarinet with a minor in music education. Rygelski is pictured above leading the group.
Nearly 700 high school students from 16 countries and 38 states are enrolled in CMU's Pre-College Programs, a robust residential experience that will help them grow intellectually, socially and personally. CMU's Pre-College Programs offer rising high school juniors and seniors the chance to explore their interests and passions in a dozen areas with CMU faculty and researchers who are among the best in their fields — from artificial intelligence and computer science, to drama and music, to math and science.
Learn more about CMU's Pre-College Programs.
Learn Chinese, French and Spanish Online Starting at $10 a Course
The Department of Modern Languages has launched new online language programs for Chinese, French and Spanish that are open to all — no CMU affiliation is required to enroll — and courses start at just $10
Offered as part of CMU's Open Learning Initiative (OLI), the online courses provide innovative, flexible and affordable options for students, independent learners and instructors looking to enhance their language education.
The online programs have been developed by experts in the Department of Modern Languages and are designed to ensure student engagement. They provide the same high-quality instruction as traditional in-person offerings and feature engaging cultural content that centers around the diversity of the Spanish-speaking, French-speaking and Chinese-speaking worlds.
"We believe that language learning is essential to nurture truly global citizens who can engage thoughtfully with people from all walks of life," said Anne Lambright, head of the Department of Modern Languages and professor of Hispanic studies. "By providing more people with access to high-quality language education, our online language programs help support our department's mission." 
Find out more about the online programs.
Murphy, Pathak Named DARPA Risers
The U.S. Defense Advanced Research Projects Agency (DARPA) has named Carnegie Mellon's Max Murphy and Deepak Pathak as part of the 2022 class of DARPA Risers. Each year the agency selects a cohort of outstanding early-career researchers to be recognized for their work and participate in a symposium.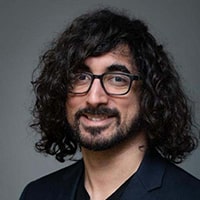 Murphy, a postdoctoral associate and biomedical engineer, works with Douglas Weber, the Akhtar and Bhutta Professor in Mechanical Engineering and the Neuroscience Institute (NI), and Darcy Griffin, a NI special faculty researcher. The NeuroMechatronics lab brings together neuroscientists and engineers to develop new strategies and devices to treat neurological disorders. Murphy will present on brain-computer interface work.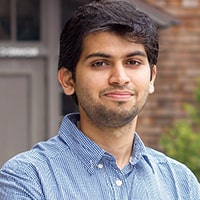 Pathak, an assistant professor in the School of Computer Science and member of the Robotics Institute and Machine Learning Department, works in artificial intelligence at the intersection of computer vision, machine learning and robotics. He is looking forward to talking with others who do fundamental research and getting feedback from a wide community. 
Learn more about these rising stars.
CMU Leads Alliance Exploring Equitable Career Advancement in Higher Ed
Carnegie Mellon will lead an alliance to develop a new career advancement model, Project ELEVATE, through the Alliances for Graduate Education and the Professoriate (AGEP) with Johns Hopkins University and New York University also part of the team.
The model will be funded by a $3 million grant from the National Science Foundation. The institutions are teaming up to develop a new model that promotes equitable advancement of early-career tenure-stream engineering faculty from underrepresented groups in STEM.
Project ELEVATE (Equity-focused Launch to Empower and Value AGEP Faculty to Thrive in Engineering) will focus on three major areas: equity-focused institutional changes that support the advancement of AGEP faculty; developing and sustaining an infrastructure that facilitates impactful mentorship of AGEP junior faculty in support of career advancement; and professional development that equips all engineering faculty and institutional leaders with skills to implement inclusive practices and to support career advancement.
Alaine Allen, CMU College of Engineering associate dean for diversity, equity and inclusion, will champion efforts as the principal investigator. The full CMU project team include co-principal investigators Shelley Anna, professor of chemical engineering and associate dean for faculty and graduate affairs, and strategic initiatives in the College of Engineering, and William Sanders, the Dr. William D. and Nancy W. Strecker Dean of the College of Engineering. Neetha Khan, research development associate in the College of Engineering, is the project manager.
Learn more about the alliance.
Take Advantage of Care@Work's Summer Camp Benefit
Carnegie Mellon's Care@Work program now allows benefits eligible employees to use their back-up care days to help reimburse them for the cost of summer camps. This generous extension of the back-up care option is intended to provide support for families of older children who may not be using this benefit and to provide more options for families who currently use the program.
These camps can be your planned care for the summer, and do not need to be last minute arrangements. While Care@Work will not find a camp for you, the Family Care Concierge team has resources that can help. The copay for summer camps is $10 per child, per day, with a maximum reimbursement of $125 per day. If you have multiple children, please note you will need to use one back-up care day per child.
The Office of Human Resources has extended this benefit to provide support for employees and help offset the cost of expensive summer programming. If you have questions about Care@Work or would like personalized assistance, please email hrfamilycare@andrew.cmu.edu or join their mailing list for updates about their program options.
Learn more about the Care@Work program.
Andy Award Nominations Now Open

Nominations are now open for the 2022 Andy Awards, Carnegie Mellon's university-wide staff recognition program. Named for Andrew Carnegie and Andrew Mellon, the Andy Awards are a tribute to the spirit of teamwork and dedication embodied by staff at CMU. Individuals and teams of colleagues whose work has had a significant impact on the university are recognized for their outstanding performance and commitment to excellence through the Andy Awards program.
Awards are given in six categories:
Commitment to Diversity, Equity and Inclusion;
Commitment to Excellence - Rookie < 3 years, Veteran > 3 years;
Commitment to Students;
Innovative and Creative Contributions;
Spirit; and
Teamwork and Collaboration - Standing Team and Special Project Team.
Find out more about the awards and how to submit a nomination. The nomination deadline is Monday, August 22.
Finance Division Selects Its FAndy Award Winners
The Finance Division FAndy Awards recognize and reward the accomplishments of Finance Division staff members. The award ceremony was held virtually on June 29 as part of the Finance Division Virtual Summer Picnic.
The 2022 categories and award recipients are:
Diversity, Equity, Inclusion and Belonging Award: Kurt Linn, Financial Analyst;
Rising Star Award: Geneva Lounder, Sourcing Specialist/Category Manager;
Continuous Excellence Award: Autumn Slobe, Principal Sponsored Projects Accountant;
Finance Ambassador Award: Karen Sadler, Director, International Finance;
Gold Stapler Award: Chrissy Moffatt, Director, Taxation and Accounts Payable;
Initiatives Award: Finance Division Diversity, Equity, Inclusion and Belonging Leadership Team: Maureen Blair, Michael Grimm and January Johnson;
Friend of the Division Award: The Facilities Management and Campus Services (FMCS) Utility Billing Project Team: Eleni Andrulonis, Roy Farkas, Jeremy Smith, Diane Soukup and Chris Zupan; and

Champion of Core Values Award: Mark Gambone, Senior Director, International Finance.
For category descriptions, visit the Finance Division news page.
Join CMU's Heart Walk Team on September 17
On September 17, Carnegie Mellon University's Employee Resources Groups (ERGs) will sponsor the first CMU Heart Walk team to benefit the American Heart Association (AHA).
The Heart Walk is AHA's premier event for raising funds to save lives from this country's No. 1 and No. 5 killers — heart disease and stroke. The Pittsburgh Heart Walk will take place in Point State Park at 10 a.m. and will include companies, organizations and individuals from throughout the Pittsburgh area.
By participating in the Pittsburgh Heart Walk, you will reap lasting benefits for yourself and help others. The Heart Walk helps to:
Save the lives of kids born with congenital heart defects and adults struggling with heart disease;
Teach thousands how to save lives through CPR training; and
Fund the next heart and stroke medical breakthrough.
Visit the CMU team page to join our team or donate to the team or an individual walker.
Also, if you are not familiar with the ERGs at CMU, please visit the ERG website to learn more and get involved.
Who's New at CMU?
Carnegie Mellon welcomes the following new staff members this week.
Ammar Karkour, Teaching Assistant for Computer Science, Qatar;

Jacob Triplett, Pre-Doc Research Associate, Tepper School of Business;

Aaron Trowbridge, Research Associate II, Robotics Institute – Campus;

Annie Brinkerhoff, Temporary Employment Service, HR Operations;

Annette Muller, Advanced Practice Clinician, Community Health & Well-Being;

Bon Jin Koo, Associate Vulnerability Analyst, SEI Threat and Vulnerability Analysis;

Bryan Brown, Associate Infrastructure Engineer, SEI ETC Leadership;

Danielle Bonatesta, Academic Advisor, Electrical & Computer Engineering;

Hope Kiesling, Senior Laboratory Assistant, Chemistry UG Labs, Chemistry;

Hunter Poust, Assistant Coordinator of Recreation, Athletics & Physical Education;

Joseph Bell, Associate Software Engineer, SEI Ssd Eiss Tactical and Ai Enabled Software;

Jeremy Watson, Data Analyst, Ul - Administration, Planning & Assessment;

Katlynn Resides, Web Content Systems Development Manager, Platform Applications (Comp Services);

Madison Blasiak, UX Designer, SEI OCOS Tssp;

Ryan Kuehn, Operations Manager, Center for Business Engagement;

Rosalie Woolf, Event and Program Manager, Institute for Politics and Strategy;

Yi-Ling Lin, Assistant Director, International Development, AVP-Development (Univ Advancement);

Bethany Jameson, Assistant Director and Career Consultant for Dietrich College, Career Center;

Camilla-Fartun Jamal, Help Center Consultant, Client Services (Comp Services);

Joel Fritzius, Developer/Analyst, Research Systems and Operations;

Jessica Kademenos, Assistant Director of Special Music Programs, Music;

Kayla Graw, Recruiter, AVP-HR, Human Resources;

Matt Lemarie, Recruiter, AVP-HR, Human Resources;

Meagen Pagliarulo, NREC Data Labeler, Robotics Institute, NREC National Robotics Engineering Center;

Melanie Schramm, Associate Vice President for Marketing, University Communications & Marketing;

Neil Emmett, Administrative Coordinator, Mechanical Engineering;

Terrence Stanton, Coordinator of Events & Facilities, Athletics & Physical Education; and

Wesley Hood, Student Academic Support Specialist, Peer Tutoring, Student Academic Success Center.
Did You Know?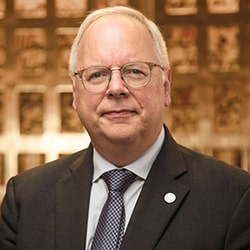 Michael Trick, dean of Carnegie Mellon in Qatar and the Harry B. and James H. Higgins Professor of Operations Research, produced the first computer-generated master schedule in the history of major league baseball in 2005.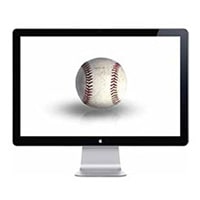 Trick and his colleagues at the Sports Scheduling Group, a company he co-founded to tame the complex challenge of creating sports schedules to accommodate teams, fans, facility operators and media, have applied computational models to develop master schedules for some of the most renowned collegiate athletic conferences in the U.S., including the Big Ten Conference and Atlantic Coast Conference.