September 15, 2021
Personal Mention
Howard Heinz University Professor Baruch Fischhoff has been named the recipient of the 2021 Sigma Xi William Procter Prize for Scientific Achievement. The Procter Prize has been awarded since 1950 to a scientist who has made an outstanding contribution to scientific research and has demonstrated an ability to communicate the significance of this research to scientists in other disciplines. Fischhoff is a member of the National Academy of Sciences and the National Academy of Medicine. He has served as president of several organizations, including the Society for Judgment and Decision Making and the Society for Risk Analysis, the latter for which he received the 1991 Distinguished Achievement Award. He was founding chair of the Food and Drug Administration Risk Communication Advisory Committee, chaired the National Research Council Committee on Behavioral and Social Science Research to Improve Intelligence Analysis for National Security, and co-chaired the National Research Council Committee on Future Research Goals and Directions for Foundational Science in Cybersecurity. He also co-chaired three National Academy of Sciences Colloquia on "The Science of Science Communication." Last year, Fischhoff was one of 18 members of the Committee on Equitable Allocation of Vaccine for the Novel Coronavirus. Learn more about Fischhoff.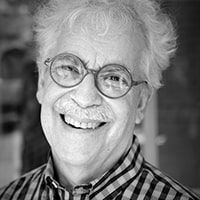 Dick Block has been selected to receive the 2022 United States Institute for Theatre Technology, Inc. (USITT) Distinguished Achievement Award in Education. The award honors an individual who has established a meritorious career record in a specific field of expertise in any area in design or technology. It is one of the highest honors the USITT bestows. "We are tremendously proud of Dick and this wonderful, well-deserved recognition," said Anne Mundell, interim head, School of Drama. "Dick is at the center of life in the School of Drama and has positively impacted generations of students who remember him with great appreciate and affection. Every day we can celebrate a dedicated friend and talented colleague is a good day!" Block, associate head of the School of Drama and teaching professor of design, has been on the faculty at Carnegie Mellon for 33 years, following a freelance career based in New York City. His design credits there include "Conrack" for AMAS (nominated for an Audelco Award), "Fascinating Rhythms" for Columbia Artists (also toured), "Much Ado About Nothing" for Equity Library Theatre and two pieces for Theatreworks USA, as well as a new play, "Wilson." He has worked on Broadway productions such as "Evita," "42nd St.," "Barnum" and "Cats." He's been active with projects designed at the Pittsburgh Playhouse, Opera Theatre of Pittsburgh and the Pittsburgh Public Theatre. In what spare time he has, Block is an avid painter, an activity he refers to as his "stress reliever" and spends a couple of hours each day on his art. Learn more about Block.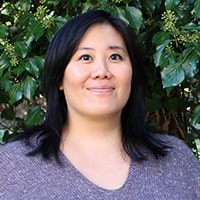 Assistant Professor Imin Yeh has been named the School of Art's inaugural director of foundational studies. In the newly created role, Yeh will fully assess the many moving parts of the school's foundational requirements, engaging with faculty, students, and the admissions team to better understand the aspirations of incoming students and the efficacy of current courses. Overall, the position affords a level of attention toward a critical aspect of the school's curricular requirements, ensuring that all courses work harmoniously and that coursework continues to evolve to meet the needs of the student body. "Imin Yeh is the ideal person to take on this important task," said Charlie White, head of the School of Art. "Her profound commitment to our undergraduate community, together with her deep appreciation for and understanding of contemporary pedagogical challenges, will help ensure that our curriculum provides the right tools for our students to make meaningful artwork at this cultural moment." Beloved by students for her excitement and dedication to making, Yeh inspires students to take a hands-on approach to art practice — she knows that true learning through artmaking can only be achieved through experimentation and an eagerness to try new processes, materials and ideas. Her projects are exhibited in museums and galleries across the country and are available through downloadable projects you can make at your kitchen table. Learn more about Yeh.