May 12, 2021
News Briefs
CMU-Qatar Celebrates Class of 2021 in Virtual Graduation Ceremony
Carnegie Mellon University in Qatar (CMU-Q), a Qatar Foundation partner university, celebrated the 95 graduates in its Class of 2021 on May 6. The virtual event drew more than 450 unique views from around the world as friends, families and members of the CMU-Q community logged in to support and recognize the class. 
"Your senior year has been challenging, but you have adapted, prioritized learning, and found ways to collaborate, create and celebrate together," said Michael Trick, dean of CMU-Q.  "Our community is stronger because of your Tartan spirit, and on behalf of the entire CMU-Q community, I want to thank you for that."
Although the traditional in-person ceremony was postponed due to COVID-19-related restrictions, the virtual event included many traditional elements, including the Outstanding Academic Achievement Awards, which recognize the top student in each program, based on grade point average at the time of graduation. For the Class of 2021, the Outstanding Academic Achievement Award recipients are: Noora Ibrahim S. A. Al-Mohannadi in biological sciences; Muhammad Abdurrehman Syed and Omar Mohamed Naim, who tied for highest GPA in business administration; Laila Ossama El-Beheiry in computer science; and Mohammad Shahmeer Ahmad and Shouq Hani Al-Khuzaei, who tied for highest GPA in information systems. 
The winner of the 2021 Meritorious Teaching Award, nominated by students in the graduating class, was Cecile Le Roux. Le Roux is an assistant teaching professor in organization and behavior, and has been a member of the CMU-Q faculty since 2018.
Dina Abdelazeem, the student speaker for the Class of 2021, delivered a reflection at the event. "Even though COVID did have an influence in our journey, always remember that it did not define it. All of our accomplishments started with the decision to try."
The Class of 2021 represents each of the four programs of study at CMU-Q: biological sciences, business administration, computer science and information systems. There are 23 nations represented in the Class of 2021, and 49% are Qatari citizens.
This is the 14th graduating class from CMU-Q. Including the Class of 2021, the total number of CMU-Q alumni is more than 1,000. 
Send Congratulations to the Class of 2021 

To celebrate Carnegie Mellon's Class of 2021, all students, faculty and staff are invited to write a message to the graduating class on a special bulletin board in the Cohon University Center. Stop by any time between now and commencement to leave a congratulatory note or a send-off message. The bulletin board is located adjacent to the Alumni Awards Wall near Entropy.
CMWA Announces Student Scholarship Recipients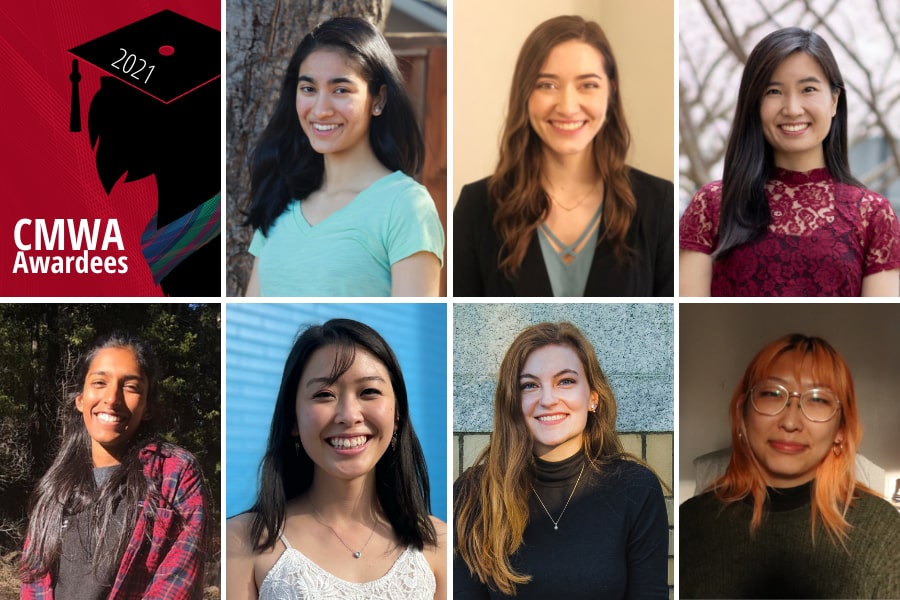 The Carnegie Mellon Women's Association (CMWA) has announced its seven award recipients for 2021, representing each of the university's seven colleges and schools. Since 1964, the CMWA has awarded scholarships to select graduating senior students, with a preference for students who demonstrate a commitment to the advancement of women in their academic pursuits. 
This year's recipients, nominated by faculty in their respective colleges and schools, received a $2,000 scholarship to support their future endeavors. The winners are:
Parmita Bawankule, School of Computer Science;
Alyssa Brown, College of Engineering;
Eileen Chen, Dietrich College;
Parvathi Meyyappan, Tepper School;
Naomi Shin, Heinz College;
Grace Wolczanski, Mellon College of Science; and
Kathy Zhang, College of fine Arts.
Learn more about the 2021 CMWA Scholarship recipients.
Tennis Teams Advance to NCAA Championships
CMU's men's and women's tennis teams have advanced to the NCAA Division III National Championships and will begin tournament play this week.
The women's team will travel to Rocky Mount, North Carolina, for the first, second and third rounds and will open play against host North Carolina Wesleyan College on Friday, May 14. Under Head Coach Andrew Girard, this is the 15th tournament bid for the Tartans, who ended this year's regular season with a 12-2 record. Junior Lindy Cornwall and sophomore Bin Zheng are the top two singles players for the Tartans and they team up to play at the number one doubles spot. 
The men's team under Head Coach Mike Belmonte will travel to Nashville, Tennessee, for the first, second and third rounds and will open against Houghton College on Saturday, May 15. This is the seventh NCAA berth for the men's team after ending the season with a 9-2 record, including an 8-0 mark against Division III opponents.
The tennis teams join CMU's men's and women's golf teams, which are competing in NCAA championship play this week.  
Learn more about the men's and women's tennis teams.
New Course Challenges Perceived Stereotypes in the Arab World

According to Nevine Abraham, principal lecturer of Arabic Studies in the Department of Modern Languages, the diversity of the Arab world is not often an area of appreciation that draws much attention. To challenge perceived stereotypes of this region, she developed the course "Understanding Cultural Complexities: Minorities in the Middle East and North Africa."

Minority groups in Arab countries span ethnicities, races, sects, religions and ethnic languages. While this diversity enriches the culture, it also imposes challenges that are in some ways similar to the United States but are in other ways more complex. According to Abraham, students in her new course explore the ways in which history, religion, identity politics and socio-economic and cultural values have defined the dynamics of relationships between the majority and minority groups.

Using film, memoirs, blogs, social media, novels, art and music, students evaluate how each group is represented by each medium. She weaves in the challenges, like the censorship, and how the artists overcome these obstacles to find creative ways to present their message on culturally-sensitive topics to reach their audience.
Learn more about Abraham's new course.
Center for Machine Learning & Health Announces 2021 Fellowship Recipients
Carl Kingsford, the Herbert A. Simon Professor of Computer Science, and the Center for Machine Learning and Health have announced the recipients of the 2021 Fellowships in Digital Health. Each fellowship provides one year of full support for a Carnegie Mellon graduate student pursuing cutting-edge research that advances digital health, broadly defined.
Congratulations to the following students:
Chaitanya Goswami, Electrical and Computer Engineering, College of Engineering;
Humphrey Yang, HCII, School of Computer Science;
Jingjing Tang, Computational Biology, School of Computer Science;
Maria Jahja, Joint Statistics Department and Machine Learning Department, Dietrich College of Humanities and Social Sciences and School of Computer Science;
Mononito Goswami, Robotics, School of Computer Science;
Paul Pu Liang, Machine Learning Department, School of Computer Science;
Rui Sun, Biomedical Engineering, College of Engineering;
Samantha Horn, Social and Decision Sciences, Dietrich College of Humanities and Social Sciences; and
Sheng Zhang, Biomedical Engineering, College of Engineering.
Asian Martial Arts Session Planned for Friday, May 14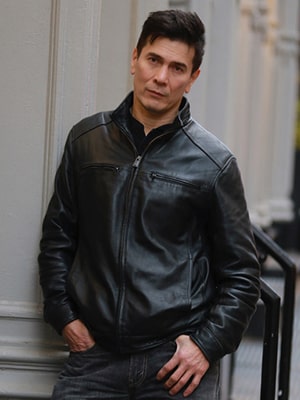 PLEASE NOTE THAT THIS EVENT IS BEING RESCHEDULED FOR A LATER DATE.
As part of Asian American and Pacific Islander (AAPI) Heritage Month, the College of Fine Arts brings guest presenter Sifu Chris Young to campus at 11 a.m. Friday, May 14, for an Asian martial arts tutorial that takes place on the CFA Lawn/Stage area. 
During the 90-minute interactive session, Young will explore the history behind Asian martial arts and provide tactics and strategies to deal with bias attacks. With recommendations for tools people may use to support themselves in moments of crisis, this workshop helps all participants to empower themselves. No equipment or prior experience needed. Masks and social distancing are required. 
Young has been engaged in martial arts or gymnastics for nearly his entire life. He has over 20 years of Chinese martial arts experience in several styles and serves on the board of the International Baiyuan Tongbei Quan Association. While teaching, Young continues to train and improve his own kung fu and lion dance knowledge, and studies Xing-Yi and Bagua in addition to Baiyuan Tongbei, Ying Jow Keun and Wu Tai Chi. He is a disciple of Master Zhang Yun of the Yin Cheng Gong Fa Kung Fu family, originally of Beijing, and his lion dance mentor is Corey Chan of San Francisco. 
In addition to Chinese martial arts, Young also studies Capoeira Angola (a Brazilian martial art) with Mestre Joao Grande. Outside of the martial arts, Young was a commissioner on the PA Governor's Advisory Commission for Asian American Affairs and the board of the National Association of Asian American Professionals – Pittsburgh Chapter.
CMU Earns Textio Equity Award for Gender-Neutral Job Postings
The Office of Human Resources has announced that Carnegie Mellon has received the inaugural Textio Equity Award, which recognizes organizations with the greatest share of gender-neutral job postings written in 2020.
Textio is the tool CMU uses to scan job posting language for gender bias and recommend more inclusive alternatives; its data-backed language guidance enables the university to craft more welcoming job descriptions.
Textio reviewed language from customers' job posts for 2020 and granted the Equity Award to 18 organizations with the highest percentage of job posts with a gender-neutral tone. From the hundreds of organizations using Textio, winners of this award stand out as champions of inclusion and have demonstrated exceptional intentionality in their language. CMU is the only higher education institution to earn the award.
Other organizations receiving the honor include Cargill, Fidelity Investments, Liberty Puerto Rico, McDonald's, Neogenomics, New Relic, SimonData and Spin.
Who's New at CMU?
Carnegie Mellon welcomes the following new staff members this week.
Brian Nejmeh, Part-Time Product Executive in Residence for TSPM and MSPM, Tepper School of Business;
Anjali Nair, Title IX and Community Standards Investigator, Office of Title IX Initiatives;
Amy Stoebe, Assistant Director of Writing & Communication, English;
Ebonie McNeil, DevOps Engineer, SEI Ssd Continuous Deployment of Capability;
James Stanley, Vulnerability Analyst, SEI Threat and Vulnerability Analysis;
Lynn Shea, Communications Manager, CIT Marketing and Communications;
Lauren Pontzer, Digital Project Manager, Marketing & Communications; and
Sumanyu Gupta, Associate Machine Learning Engineer, SEI ETC Leadership.