March 17, 2021
Personal Mention
Terrence Collins' innovative TAML catalyst technology is being licensed and marketed by startup Sudoc LLC. Carnegie Mellon announced the licensing agreement last week. Collins, the Teresa Heinz Professor in Green Chemistry and head of Carnegie Mellon's Institute for Green Science, has led the work on developing TAML catalysts for over three decades. Together with his teams, Collins has made a series of breakthroughs that have resulted in a family of catalysts that have the remarkable oxidation capabilities needed to remove harmful chemicals from the environment and then vanish once their work is done. "Given the ever-expanding number of toxic chemicals in common use today (over 300,000) and the large number of chemicals that don't degrade and persist in our ecosystem for decades, I am delighted to see Sudoc introducing new products that can outperform these toxic chemicals, but disappear when their work is done," said Collins, who co-founded Sudoc. Sudoc was formed in 2020 with operations in Cambridge, Mass., Charlottesville, Va., and Pittsburgh and is developing a range of products that will, among other applications, treat mold, clean wastewater and mineralize waste pharmaceuticals. Find out more.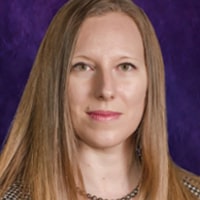 Noa Marom, an assistant professor in the Department of Materials Science & Engineering, is a recipient of the American Chemical Society's (ACS) OpenEye Outstanding Junior Faculty Award for Spring 2021. This competitive and prestigious award identifies junior faculty of promise in the area of computational chemistry and modeling. Marom's research group combines quantum mechanical simulations with machine learning and optimization algorithms to computationally design materials with desired properties for various applications. She joined the Materials Science and Engineering Department at CMU in 2016, and holds courtesy appointments in the Department of Chemistry and the Department of Physics. She is a member of the Pittsburgh Quantum Institute and an affiliate of the Scott Institute for Energy Innovation. She has recently received the NSF CAREER, DOE INCITE (2017,2018) and Charles E. Kaufman Young Investigator awards. In 2018, she was awarded the IUPAP Young Scientist Prize in Computational Physics. Learn more about Marom.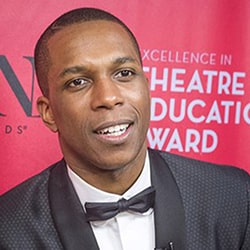 Alumnus Leslie Odom, Jr. became the first male performer to receive Oscar nominations for both acting and songwriting last Monday. Odom earned bids for best supporting actor for his role as Sam Cooke in "One Night in Miami" and for best song — along with Sam Ashworth — for "Speak Now," part of the film's soundtrack. A 2003 graduate of the College of Fine Arts, Odom won the 2016 Tony Award for Best Actor in a Musical for his performance as Aaron Burr in "Hamilton." He also won a Grammy as a principal soloist on the original cast recording. Odom is the author of "Failing Up: How to Take Risks, Aim Higher, and Never Stop Learning." He was CMU's commencement keynote speaker in 2019. The 93rd Academy Awards will be broadcast Sunday, April 25 on ABC.