CMU Hosts World's Largest Hacking Competition
Carnegie Mellon has launched its seventh picoCTF, an online cybersecurity competition run by experts from CyLab, who hope to help generate interest in the field and build a pipeline of talent.
"This competition is a great introduction to the world of cybersecurity that young students may not receive otherwise," said CyLab's Hanan Hibshi, faculty adviser to picoCTF and a teaching professor in the Information Networking Institute. "And while it serves as an intro for many, even highly skilled cybersecurity enthusiasts have gained a lot from participating."
PicoCTF 2021 began at noon March 16 and concludes at 3 p.m. ET March 30. Participation is free, and all one needs to participate is a computer with basic internet access. Anyone from around the world is welcome to participate, but only U.S.-based middle and high school students are eligible for this year's cash prizes, which total nearly $12,000. 
The competition is widely known as the largest hacking competition in the world, having drawn hundreds of thousands of participants since its initial launch in 2013. Nearly 40,000 people participated in picoCTF's most recent iteration.
During the two-week competition, participants will attempt to solve a series of cybersecurity challenges that start out simple but become progressively more difficult. If students are unsure about how to solve a challenge, the game offers hints to help them learn.
Find out more about the competition.
Energy Week Returns in Virtual Setting
Carnegie Mellon University's annual CMU Energy Week, a gathering open to the public, government officials, business stakeholders and industry leaders to discuss the nation's critical energy needs and cleantech innovations, will move to a virtual format this year — from March 22-26.

Hosted by the Wilton E. Scott Institute for Energy Innovation, the weeklong summit features Energy Insight "Briefnotes," an investor forum with live startup pitches, a student poster competition and two late afternoon virtual networking sessions.

New to this year's summit is the American-Made Solar Prize Round 4 Set! Pitch Showcase. The Solar Prize is a $3 million Department of Energy-led challenge designed to revitalize U.S. solar manufacturing through a series of competitions and the development of a diverse and powerful support network that leverages national laboratories, energy incubators, universities and other resources across the country. The Scott Institute has served as a "Power Connector" with the Prize program in partnership with the National Renewable Energy Laboratory since 2018.
New Executive Education Programming Explores Sports Analytics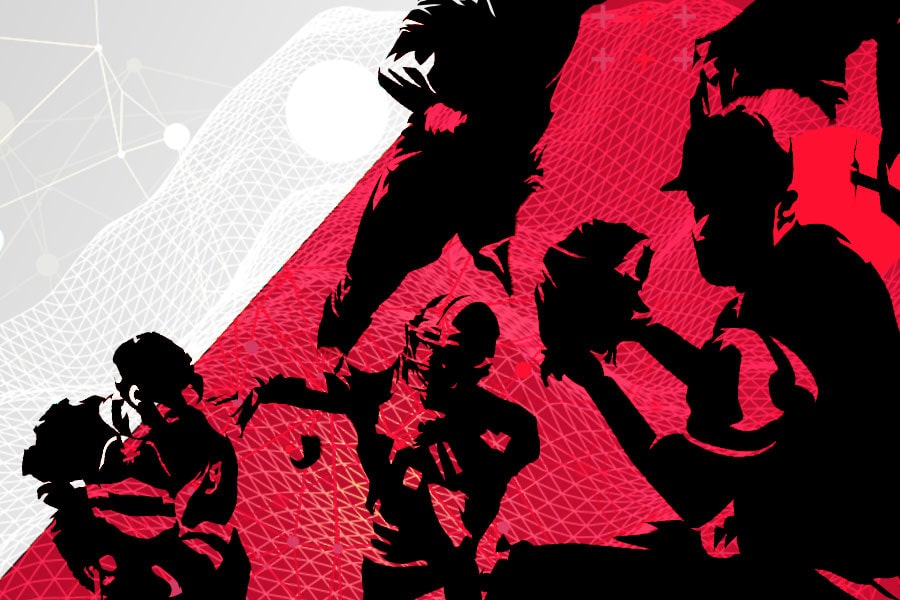 Carnegie Mellon's Tepper School of Business Executive Education and the Dietrich College's Department of Statistics & Data Science have teamed up to offer a new series of programming, Carnegie Mellon Sports Analytics Colloquia: Understanding the Fundamentals of Sports Analytics.
The series will be offered over five sessions and will focus on the fundamental questions in sports, and how data and analytics can be used to help teams, media organizations and fans answer them.
"We recognize that advances in technology, the availability of granular data, and wider acceptance of sports analytics have transformed how organizations approach analyzing players, teams and games," said Brian Macdonald. "We aim to inform people how teams, media organizations and fans can embrace data-driven methods of analysis as a way to confirm beliefs, debunk myths, alter strategies and raise new questions."
The series is led by Macdonald, who has joined Carnegie Mellon for the spring 2021 semester as Special Faculty in Sports Analytics in the Department of Statistics & Data Science.
Find out more about the program.
Provost Hosts Virtual Office Hours Wednesday
Provost Jim Garrett will host virtual office hours for students, faculty and staff on Wednesday, March 24 from 8 - 9:30 a.m. ET. Participants can register for a timeslot within the designated hours. To sign up, email provost@andrew.cmu.edu to receive the meeting ID and timeslot.
Students Use AI To Improve Airport Cleaning Schedules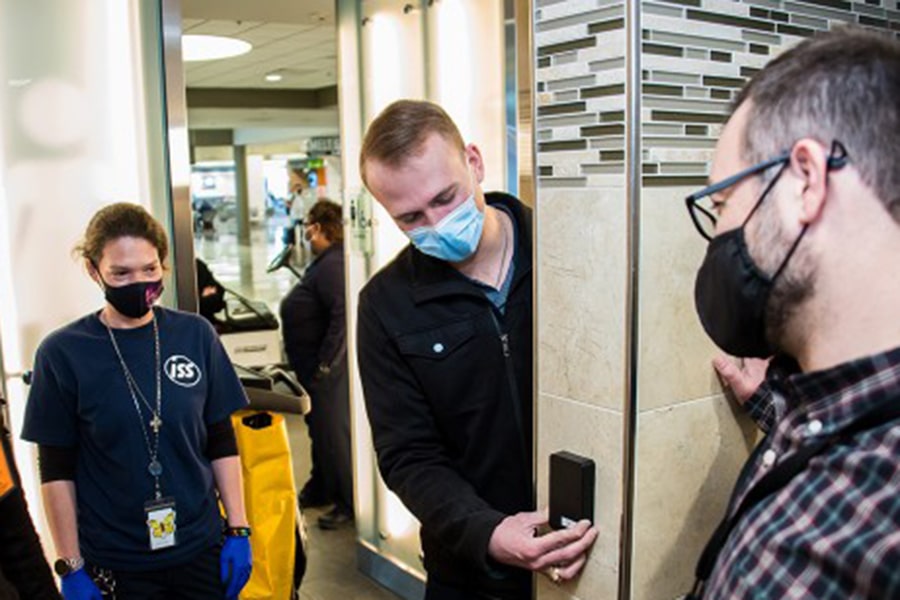 A group of students in the Language Technologies Institute's (LTI) Master of Science in Artificial Intelligence and Innovation program are using AI to create smarter cleaning schedules for restrooms at Pittsburgh International Airport. AI will use data from flight schedules and sensors in the restrooms to better direct cleaning crews.
Michael Shamos, Distinguished Career Professor in the LTI and the program's director, said the airport project — one of six capstones sponsored by outside organizations — was the most popular among his students this year.
"It was a public service, and there are a lot of people in our program who are very concerned about using AI for public good. Public good not only means not evil, but it also means things that benefit lots of people, as opposed to systems that are built for a private company to increase its profits. And so anytime we have a governmental or nongovernmental agency, that tends to attract," Shamos said.
Tepper MBAs Win Investment Case Competition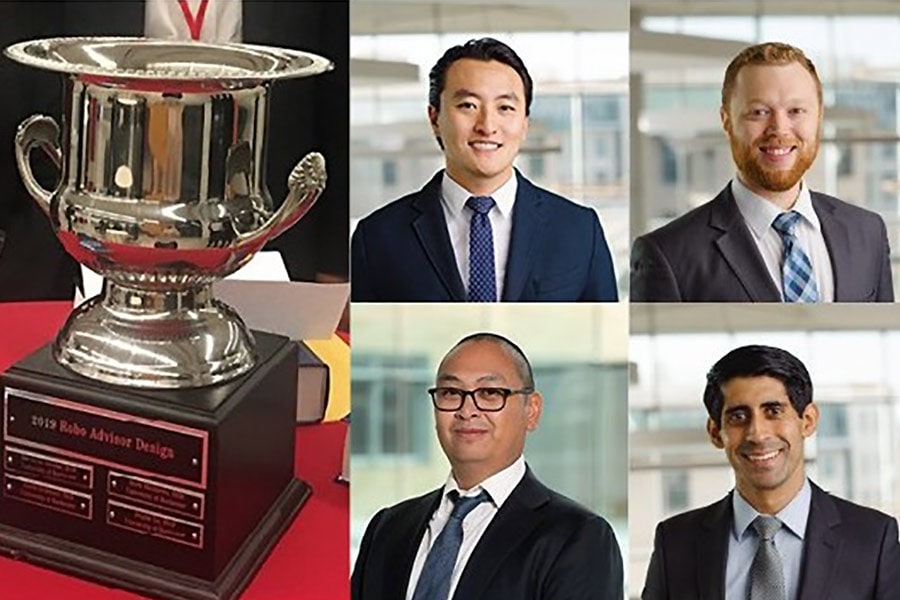 First-year MBA students Bryan Dulog, Cameron Wright, Jay Sehgal and Peter Chen won first place at Cornell University's Intercollegiate Investment Portfolio Case Competition. The competition is designed to promote analysis and investment strategy development in private wealth, retirement and endowment/foundation asset management, and portfolio construction and risk management. Students had 10 days to research the case, make a 10-minute presentation and respond to 10 minutes of questions. They also were required to provide a two-page summary to judges.
This was a highly competitive interschool competition with some of the top investment and MBA schools in the country participating, including Columbia University, Cornell University, University of Virginia, New York University, University of North Carolina (second place) and the Yale School of Management (second place). The competition creates awareness of portfolio management careers and facilitates students' networking and recruiting opportunities in the field with sponsoring firms.
"Regardless of whether the four of us go into asset management or not, participating in a competition that requires one to think critically, do independent research, collaborate as a team, compete with intelligent individuals, present in front of others, and think 'on your feet' are all skills that are important," Wright said.
Recognize Your Student Workers at the Appreciation Lunch
The Student Employee Appreciation Lunch will once again be virtual this year following pandemic protocols. The event will be held from 12 - 1 p.m. Monday, April 19.

Acknowledging the many challenges and complications that working students have faced (and will continue to face), the student employee nomination process has changed for this year. This year ALL student employee submissions will be recognized and 10 randomly selected students will receive a $50 gift from the Career & Professional Development Center. 
To submit a student for recognition, you are only required to complete the Student Employee Recognition Submission Form. All current undergraduate student employees, remote or on-site, are eligible to be recognized. The submission deadline is March 31. More information can be found on the CPDC Student Employment website.
Presenters Needed for Take Our Children to Work Day, April 22
Take Our Children to Work Day, presented by Staff Council, is virtual this year and the organizing committee is looking for presenters who can put together a brief video for the event. This year's theme for kids 8-15 is "Boldly moving forward with what I want to be when I grow up."
Pre-recorded videos could be as short as 3-5 minutes or up to 20 minutes. You can talk about your job, your background, your goals, what it's like working at CMU and the challenges you face. If you have a pre-recorded session that you think would be appropriate for children, then presentations could be up to 45 minutes.
If you're interested in being a presenter, please complete the registration form. The submission deadline is April 1.
Questions? Reach out to the Take Our Children to Work Day Committee at toctwd@andrew.cmu.edu.
Who's New at CMU?
Carnegie Mellon welcomes the following new staff members this week.
J.R. McGrath, Director of Admissions, Tepper School of Business Masters Program;
Joseph Sweeney, Project Scientist, Electrical and Computer Engineering;
Mamuyan Jones, Academic Coordinator, Heinz General & Administrative;
Sheika Lugtu, Senior Admissions Officer, Art;
Brian Brown Jr., Temporary Employment Service; and
LD Ortis, Director of Student Programs and Engagement, The Center for Student Diversity and Inclusion.