Selected? On Campus? Get Your Asymptomatic COVID-19 Test
Once selected to participate, all faculty, staff and students planning to be on campus each week are expected to complete one asymptomatic COVID-19 test weekly through Tartan Testing. If you come to campus occasionally, you are expected to test during the week you will be on campus. If you are not coming to campus, you are not expected to participate in Tartan Testing; however, the opportunity to obtain an asymptomatic test is still available to you.  Learn more about Tartan Testing.
Heinz College Co-Sponsors Democracy Series, Feb. 2 – March 9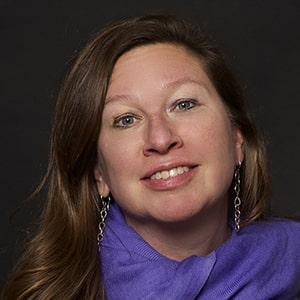 Heinz College and Georgetown University are co-sponsoring a six-week series of provocative conversations with policy experts about time sensitive issues concerning democracy and authoritarianism in the United States and around the world. The sessions are being convened by Ambassador Sarah Mendelson, Distinguished Service Professor of Public Policy and Head of Heinz College in Washington, D.C., and will feature experts from the nonpartisan Task Force on US Strategy to Support Democracy and Counter Authoritarianism. The task force comprises three leading Washington, D.C.-based organizations — Freedom House, the Center for Strategic and International Studies and the McCain Institute.
Session are open to all members of the university community. Heinz College students can earn course credit for attending the lectures and participating in four additional one hour small group discussions with Mendelson to delve deeper into the ideas covered in the public sessions. Students will be required to write a five-page paper in the form of a policy memo to the Biden administration with ideas about how to refresh and reframe U.S. approaches to advancing democracy at home and around the world. 
The first of the six sessions is titled "Setting the Stage: The Crisis and the Opportunity" and will be held from noon to 1 p.m., on Tuesday, Feb. 2. Moderated by Mendelson, the speakers are Mike Abramowitz, president of Freedom House, and Alex Their and Anne Witkowsky, task force co-directors and senior democracy fellows at Freedom House.
CMU Joins Research Network to Accelerate Breakthroughs in Human Health
Carnegie Mellon has joined the Wellcome Leap Health Breakthrough Network, a global group of 21 leading academic and research institutions committed to solving the world's most serious health challenges — such as cancer and infectious diseases — at record speed. Wellcome Leap is a U.S. nonprofit organization founded by the Wellcome Trust to accelerate innovations that benefit global health. Its chief operating officer is Ken Gabriel, a former faculty member in the College of Engineering and Robotics Institute. 
The COVID-19 pandemic has underscored the importance of tackling urgent, large-scale health challenges quickly and across disciplines, organizations and borders. It's imperative that good ideas are identified and funded quickly, and that researchers across many institutions can build solutions together.
"Carnegie Mellon is excited to be a charter member of the Wellcome Leap program, bringing research expertise from across the university to unleash breakthrough knowledge and solutions for global health care," said J. Michael McQuade, CMU's vice president for research. "This cross-disciplinary, collaborative approach to research is the defining element of CMU's ability to innovate and do work that matters."
The Wellcome Leap Health Breakthrough Network of 150,000 researchers across six continents will help eliminate barriers to progress thanks to the first-of-its-kind Master Academic Research Funding Agreement (MARFA), which equitably addresses all terms and conditions, including IP, ownership and publication. Now that CMU has signed the MARFA, it will need to negotiate only the statement of work and cost before funds can be transmitted and work can begin. This will enable researchers to gain access to funding more quickly. More information about how CMU researchers can apply for these funds will be forthcoming.
Learn a New Skill at a Libraries' Virtual Workshop
Have you ever wanted to learn a skill, but haven't found the time? Interested to learn more about library resources, straight from a librarian? Workshops, which are offered by the Libraries each semester, are designed to help attendees learn a new skill, deepen their understanding of a specific topic, or gain exposure to an unfamiliar technology, tool or technique.
Workshops will be delivered virtually via a Zoom link emailed to participants before the session. Workshops are available at no charge and are open to Carnegie Mellon faculty, staff, students, alumni and friends. Seating is limited and registration is required. 
For a complete list of workshops and to register online, visit library.cmu.edu/workshops. If you're not able to attend a workshop, but would like to learn about the topic, please contact University Libraries. Librarians and subject specialists also are available to schedule additional workshops for classes, or facilitate one-on-one meetings.
CMLH Seeks 2021 Fellowships in Digital Health
The Center for Machine Learning and Health (CMLH) is seeking applicants for its 2021 fellowships in digital health. Each fellowship provides one year of full support for a graduate student at Carnegie Mellon who is pursuing cutting-edge research that advances digital health.
Ph.D. or master's degree students must be working on a primary research project that involves diverse approaches and disciplines that apply to health care. Students can write applications about their own research or can contact the CMLH to discuss topic ideas.
Fellows will receive one year of tuition and stipend support, and $3,000 in funding to support their underlying research. The application deadline is February 26.
Questions?  See https://www.cs.cmu.edu/cmlh-cfp/fellowships for more information or send email to cmlh@cs.cmu.edu.
Announcing Provost Office Hours for Spring 2021
Provost Jim Garrett will hold several open office hours for students, faculty and staff this spring semester via Zoom. Virtual monthly office hours will be held at the dates and times below:
Friday, January 29, 3 – 4:30 p.m. ET

Wednesday, February 24, 10 – 11:30 a.m. ET

Wednesday, March 24, 8 – 9:30 a.m. ET

Wednesday, April 21, 2 – 3:30 p.m.
Participants can register for a timeslot within the designated hours. To sign up, email provost@andrew.cmu.edu to receive the meeting ID and timeslot.
Nominations Now Open for the 2021 Alumni Awards
Celebrate CMU's many success stories by nominating a Tartan for the 2021 CMU Alumni Awards!
Consider nominating a CMU graduate who has reached extraordinary achievements in their careers, devoted their time and energy to Carnegie Mellon and created a legacy for themselves and this university. Alumni are honored in six categories:
Founders Medal for Outstanding Service and Exceptional Achievement;
Alumni Achievement Award;
Alumni Service Award;
Outstanding Recent Alumni Award;
Faculty and Staff Impact Award; and
Student Engagement Award.
For more information on the awards and how to nominate a Tartan, please visit alumni.cmu.edu/awards or contact us at alumni-awards@andrew.cmu.edu. The nomination deadline is February 28. Start your nomination now.
Swartz Center Seeks Teams for its 2021 Spring I-Corps Program
The Swartz Center for Entrepreneurship is currently recruiting teams for its spring 2021 NSF Innovation Corps (I-Corps) customer discovery training program. CMU faculty, staff, students and recent alumni are eligible to apply. Teams can be reimbursed up to $2,500 for eligible customer discovery expenses to assess the commercialization potential for their STEM technology.
Further details on the I-Corps program and eligibility can be found on its website. There have been 180 teams in the program since fall 2014 and they have received more than $65 million in additional funding for their ideas. The deadline for teams to apply is Monday, February 8 at https://bit.ly/spring_i-corps2021.
Traveling to Campus? You Have Options
Parking & Transportation Services reminds you of the several options you have to get to and from campus if you're eligible to do so.
Who's New at CMU?
Carnegie Mellon welcomes the following new staff members this week.
Katherine Max, Temporary Employment Services;
Linda Fletcher, Temporary Employment Services;
Morgan Lipkin, Temporary Employment Services; and
Samar Saab, Temporary Employment Services.