February 01, 2021
Centor Leads Athletics Through the Pandemic
By Bruce Gerson bgerson(through)cmu.edu
Josh Centor hasn't taken Carnegie Mellon's intercollegiate sports schedules off his digital calendar. He longs for the day the Tartans return to play.
Centor, in his eighth year as CMU's director of Athletics, is heartbroken, but his silver linings playbook leaves him grateful, hopeful and even inspired.
"My heart breaks for our student-athletes who have been playing sports their entire lives," he said. "You know and care about them. This is a critical part of their educational experience and we just can't deliver on it all right now. I struggle with that."
Centor knows the impact and joy of college athletics first-hand. 
"It was the greatest experience of my life," he said of his baseball playing days at Brandeis University. "I met best friends. We competed in NCAA tournaments. I loved every part of it. I want that for our student-athletes," said the former infielder, pitcher and designated hitter.
"I want to see our student-athletes and coaches get back to doing what they love to do."
While intercollegiate competition has been suspended due to the pandemic, Centor and his staff have remained committed to the Tartans. Each coach has kept engaged with their teams and have safely conducted team activities and practices with physical distancing and facial covering protocols in place. Centor created a Return to Play Task Force that required each coach to submit a comprehensive plan to conduct team activities safely. He said coaches and administrators have worked hard to provide safe opportunities.
"They've done the best they can. They're thinking about their students and engaging with them, but they're eager for competition," Centor said.
One of the most successful sports seasons in CMU history was unfolding when it came to a screeching halt due to COVID-19. The women's soccer had team advanced to its first Final Four, women's golf was ranked #1 in the country, men's golf was ranked 4th and women's tennis 5th. Twenty-four swimmers qualified for the NCAA Championships. Centor recalled his son jumping into his arms when the women's soccer team won in overtime to advance to the Final Four.
"I want to see our student-athletes and coaches get back to doing what they love to do," he said. "I'm interested in finding ways to provide some opportunities for our student-athletes. I'm hoping there will be some chance for local competition this spring."
While the Tartans haven't been competing athletically, they are continuing to do quite well in the classroom. More than 71% of student-athletes earned a 3.5 grade-point average (GPA) or better, and 189 student-athletes achieved 4.0 GPAs for the fall semester. All 19 varsity athletic programs posted a semester GPA of 3.45 or better, with women's teams recording a 3.64 GPA and the men a 3.61 GPA.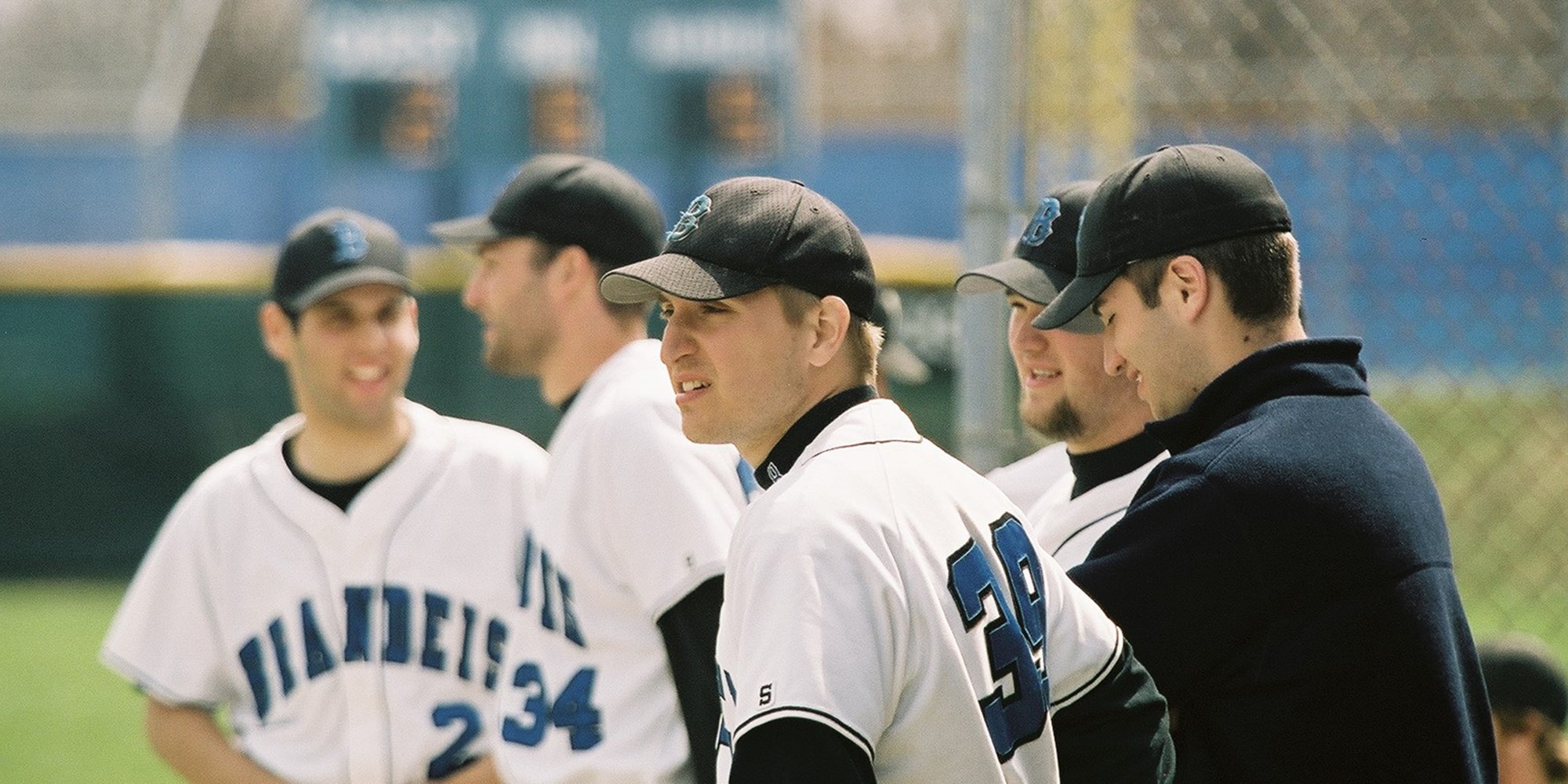 Centor knows the impact and joy of college athletics first-hand. He was an infielder, pitcher and designated hitter on the baseball team at Brandeis University.
In addition to intercollegiate sports, Centor heads the university's fitness programs. He said the fitness staff has worked diligently to offer students physical education and Group X classes virtually, with some limited in-person capabilities. The swimming pool, the Cohon Center fitness center and Wiegand Gym remained open for fitness and recreation with mitigation protocols in place.
"I'm really proud of that team and what they were able to provide. We had students safely using the facilities all the time. People were able to swim, workout, lift weights, and play basketball and badminton. We're now thinking in different ways and we've learned lessons that will help us moving forward," said Centor, who anticipates more people using the facilities this winter.
Centor is also associate vice president of Student Affairs and provides oversight for Dining Services, the Cohon Center and the office of Student Leadership, Involvement and Civic Engagement. All three operations have made many adjustments due to the pandemic.
"We're now thinking in different ways and we've learned lessons that will help us moving forward."
"Liz Vaughan and our entire SLICE team have pivoted so beautifully to online engagement," he said. "They're routinely engaging with student organizations and helping them to come together in safe ways."
Centor also has praise for the Dining Services team, which has overhauled its operation to provide mobile ordering, take-out and other services to meet the current demand.
"We're trying to balance the need of the community, along with the needs of the vendors and the humans they employ. It's been challenging, but we've been able to have many concepts open, like the Underground, Au Bon Pain, Schatz Dining Room and the Exchange."
He also noted the work of the Cohon Center team, which has been on campus throughout the semester, ensuring the hub of university life remains open and safe.
"Marcia Gerwig and the Cohon Center staff are essential. We need them in the building," he said. "They're there providing smiling faces underneath those facial coverings."
"I'm inspired daily by the roll-up-your-sleeves ethos that defines this university."
Like most of us, Centor is at home a lot more these days. It's given him a chance to spend more time with his wife, Jaye, director of University Events and Engagement at CMU, and his three children, Gabriel, Lucas and Layla. 
"I try to find the silver lining in things," he said. "Personally, Jaye and I have a ton of gratitude for what we have and that we're together, healthy and safe.
"Professionally, I'm inspired daily by the roll-up-your-sleeves ethos that defines this university. The amount of work and the way everyone has gone about their work in their various domains has been inspiring."