Pittsburgh Summer Internship Program Seeks Dietrich Students
More than 40 nonprofits, startups and small businesses in the Pittsburgh area are looking to hire summer interns from Carnegie Mellon's Dietrich College of Humanities and Social Sciences.
Launched in 2018, the Dietrich College Pittsburgh Summer Internship Program (PSIP) provides financial support and resources to connect Dietrich College undergraduate students to their first internship experience.
PSIP is designed to support students who have limited professional experience by providing assistance with the application process, ongoing career workshops and host sites that offer direct mentorship and supervision. Students who participate complete 175-200 hours and receive a $3,000 stipend. 
The program is open to any undergraduate student with a primary major or BHA concentration in Dietrich College. Applications for summer must be submitted by Friday, Feb. 12. Applicants will need to provide a copy of their resume, short response essay and completed recommendation form in order to be considered.
Find out more about the internship program.
Researchers Explore How to Make AI More Human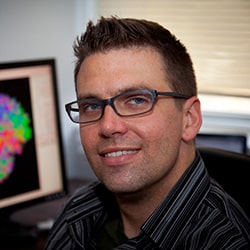 A team of researchers at Carnegie Mellon University, the University of Pennsylvania and Johns Hopkins University has received a $500,000 grant from the National Artificial Intelligence Research Institutes program to design a new class of Turing Tests that assess both biological intelligence and AI.
Alan Turing devised the Turing Test, which is a way of assessing if a technology is intelligent by seeing if it can successfully fool a human. While artificial intelligence systems have passed this test within certain domains, none have come close to touching the creative intelligence of humans, primates and even honeybees.
"The foundations of modern AI rest largely on discoveries in cognitive science and neuroscience," said Timothy Verstynen, associate professor of psychology. "[As AI has progressed,] the goals have become more engineering focused, like how do I train a model to perform well in a very specific context." 
Currently, AI systems learn by trolling large amounts of labeled data that fits specific criteria for the task. This process is time consuming and limited. On the other hand, animals have evolved the ability to extrapolate beyond a few data points to solve problems. This flexibility and creativity is currently lacking in AI technology.

This project will build on the original Turing Test by expanding how the test evaluates the flexible thinking tasks, which are possessed by the most basic animals.

"Biological agents, like humans or other animals, learn from experiences in order to postulate solutions or strategies for solving yet unseen problems. They predict, build hypotheses and continually learn across many different contexts," Verstynen said. "We wanted to ask 'How do we get AIs to act more like that?'"
Mask Up on Social Media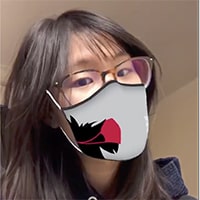 Want to mask up on your social media accounts? CMU's social media team has created three CMU branded AR facial coverings you can wear via Stories in either Instagram or Facebook, and take photos or video while wearing it. You can swap between the three options by tapping on the screen. Go to the @carnegiemellon profile on Instagram and select the filter in the lens tab. And don't forget to tag Carnegie Mellon.
Dow Funds Chemistry Resources for Remote Learning
Since March, Carnegie Mellon has been offering free General Chemistry 1 and 2 courses through the Open Learning Initiative (OLI) to institutions impacted by COVID-19. Now, thanks to a $25,000 grant from Dow, CMU will be able to keep those courses free through this academic year and provide enhanced resources to teachers.

David Yaron, a professor of chemistry in the Mellon College of Science, has been providing resources to educators for more than 20 years. In 2000 he helped to launch ChemCollective, a collection of virtual labs, tutorials, simulations and other resources teachers and students can use to learn chemistry concepts. In 2019, many of ChemCollective's resources were incorporated into two courses, Chemistry 1 and 2, on CMU's OLI platform.

"OLI has helped us to reach the full potential of what our virtual chemistry tools can do," Yaron said. "ChemCollective resources were incorporated into full courses, with built-in tools to help teachers make sure their students understand the concepts they are teaching, all informed by learning science. Simply allowing teachers to know that their students completed their assignment and where they are struggling can be very helpful in a remote environment."
Find out more about CMU's OLI.
African, Hispanic Americans Report Low Rate of COVID-19 Vaccinations
Daily national surveys by Carnegie Mellon show Black and Hispanic Americans are far less likely than whites to report that they have received COVID-19 vaccinations.

Just 6.4% of African Americans and 6.8% of Hispanic Americans say they have received the vaccines, compared to 9.3% of whites. American Indians/Alaska Natives and people of Asian descent have the highest self-reported rates of vaccinations, at 12.9% and 12.3%, respectively.

The surveys of Facebook users are conducted daily by members of CMU's Delphi Research Group with the support of Facebook's Data for Good program. The percentage of respondents who say they have been vaccinated is based on 300,000 survey responses from Jan. 9 to Jan. 15.
The researchers note that the wide racial and ethnic disparity among those who say they have received COVID-19 shots likely results from many factors, such as minority groups being less likely to have access to affordable health care and having reduced trust in medicine because of decades of discrimination.
Find out more about the survey.
Become a Better Communicator; Learn About the Master's Degree in Professional Writing
The English Department's master's degree in professional writing has been a popular choice for many CMU staff seeking to become more effective communicators. Join the department for an information session about the Master in Professional Writing (MAPW) on Wednesday, February 24 at 4:30 p.m. ET, to learn about pursuing this degree as a CMU employee.
The MAPW teaches professional students to create and execute verbal and visual information strategies — for print, online, social media and multimedia — and develops their skills for careers as writers, communication specialists and information designers. The next application deadline is Wednesday, March 31 and the final application deadline is Wednesday, June 30. The Department of English will be waiving the GRE requirement for applications submitted for fall 2021, fall 2022 and fall 2023. RSVP here to receive the zoom invitation.  
Find out more about the MAPW program in English.
CMLH Seeks 2021 Fellowships in Digital Health
The Center for Machine Learning and Health (CMLH) is seeking applicants for its 2021 fellowships in digital health. Each fellowship provides one year of full support for a graduate student at Carnegie Mellon who is pursuing cutting-edge research that advances digital health.
Ph.D. or master's degree students must be working on a primary research project that involves diverse approaches and disciplines that apply to health care. Students can write applications about their own research or can contact the CMLH to discuss topic ideas.
Fellows will receive one year of tuition and stipend support, and $3,000 in funding to support their underlying research. The application deadline is February 26.
Questions?  See https://www.cs.cmu.edu/cmlh-cfp/fellowships for more information or send email to cmlh@cs.cmu.edu.
Who's New at CMU?
Carnegie Mellon welcomes the following new staff members this week.
Michele Passerrello, Temporary Employment Service;
Peter Zeno, Robotics Engineer, Robotics Institute; and
Yanika Reid, Academic Advisor, Mechanical Engineering.