CMU Recognized for its Commitment to Urban Forest Management
Carnegie Mellon has received 2020 Tree Campus Higher Education® recognition from the Arbor Day Foundation for its commitment to effective urban forest management.
"Tree campuses and their students set examples for not only their student bodies but the surrounding communities showcasing how trees create a healthier environment," said Dan Lambe, president of the Arbor Day Foundation. "Because of Carnegie Mellon's participation, air will be purer, water cleaner and students and faculty will be surrounded by the shade and beauty trees provide."
The Tree Campus Higher Education program honors colleges and universities for effective campus forest management and for engaging staff and students in conservation goals. CMU has achieved the annual award every year since 2013 by meeting Tree Campus Higher Education's five standards, which include maintaining a tree advisory committee, a campus tree-care plan, dedicated annual expenditures for its campus tree program, an Arbor Day observance and student service-learning project. Currently there are only 403 campuses across the United States with this recognition, 19 in Pennsylvania.
"Campus trees should be cherished and celebrated," said Steve Guenther, assistant vice president of Facilities Management and Campus Services, who noted that CMU's Pittsburgh campus has more than 7,000 trees and shrubs. "This award is recognition of our ongoing care for the city's green canopy and the importance of trees – especially in an urban environment."
The Arbor Day Foundation has helped campuses throughout the country plant thousands of trees, and Tree Campus Higher Education colleges and universities invested more than $51 million in campus forest management last year. This work directly supports the Arbor Day Foundation's Time for Trees initiative — an unprecedented effort to plant 100 million trees in forests and communities and inspire 5 million tree planters by 2022.
Learn more about the Tree Campus Higher Education program. 
SCS Faculty Earn NSF Early Career Awards
Five School of Computer Science faculty members recently earned National Science Foundation Faculty Early Career Development Program (CAREER) awards — the foundation's most prestigious for young faculty members.
The recent CAREER awards from the NSF total $2.84 million and will fund research projects ranging from robotics to algorithms. Award recipients include Lining Yao, assistant professor in the Human-Computer Interaction Institute (HCII); David Held, assistant professor in the Robotics Institute; Ioannis Gkioulekas, assistant professor in the Robotics Institute; Ameet Talwalkar, assistant professor in the Machine Learning Department; and Pravesh Kothari, assistant professor in the Computer Science Department
Yao will use her $550,000 CAREER award to make interactive morphing materials more accessible and bolster their use across many disciplines.
Held's nearly $600,000 CAREER award will support research into how robots interact with deformable objects, like ropes, cloths, vegetables and other items commonly found around the home.
Gkioulekas received a nearly $550,000 CAREER award to develop computational imaging systems that can be used at the microscopic level.
Learn more about the recipients and their work. 
Summer 2021 Registration is Open
Registration for summer 2021 coursework is now open. The summer term is an opportunity for students to ease their fall course loads, stay on track to graduate or speed the completion of a degree — even explore a new major.
Summer tuition rates are lower, and financial aid options are available for those in need of support. Interested students can browse the summer Schedule of Classes to explore enriching coursework, including many pre-requisite classes.
Summer Sessions:
Summer All: May 21—Aug. 13
Summer One: May 21—July 2
Summer Two: July 6—Aug. 13
Learn more about summer at CMU on the Summer Studies website.
Summer Housing Available for Enrolled Students
Summer housing at Carnegie Mellon is available for summer 2021 for any enrolled Carnegie Mellon undergraduate or graduate student who has an academic need for the summer and who requires housing for a period equivalent to a single summer school session or the full summer.
Summer assignments will be offered in apartment singles in the Oakland campus neighborhood. The summer housing application in the Housing Portal opens on April 1 and will close on May 7. For questions about summer housing, contact rmassign@andrew.cmu.edu.

Mach9 Robotics, Moonpy Win McGinnis Venture Competition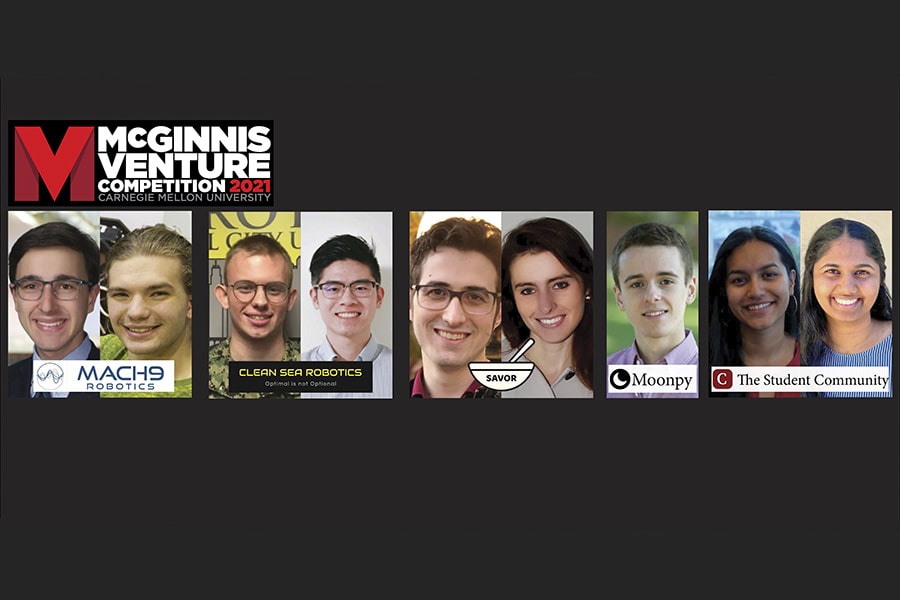 The graduate student team Mach9 Robotics and the undergraduate team Moonpy took home the top prizes in Carnegie Mellon's annual McGinnis Venture Competition. Presented by the Swartz Center for Entrepreneurship, the competition invites student entrepreneurs from across CMU to compete for a total of $60,000 in investment funds to support their startup ventures.
Mach9 Robotics, which includes SCS student and Swartz Fellow Alexander Baikovitz and MSR student Joshua Spisak, is a remote sensing startup creating Google Maps for subsurface utilities. Their first-place win in the graduate track secured them $25,000 to continue to develop their company.
Clean Sea Robotics took second place in the competition. Clean Sea Robotics offers an on-demand, disruption free robotic hull cleaning and inspection service to ship owners and operators. Team members include Daniel Vedova, Stefan Zhu and Evan Myers. They were awarded $15,000 for finishing in second place.
Moonpy and Benjamin Graham earned the top undergraduate prize of $4,000. This first-place startup is a Python distribution that allows for rapid code development without sacrificing team performance.

Earning second-place and $2,500 was The Student Community app, created by Snehita Sana, Nina Zanarelli and Sarayu Namineni. The app's goal is to help colleges and corporations create a community in which students and new hires, respectively, feel professionally and personally supported during and after the pandemic. 
Learn more about the competition.
Take a Hardhat Tour of Fifth and Clyde House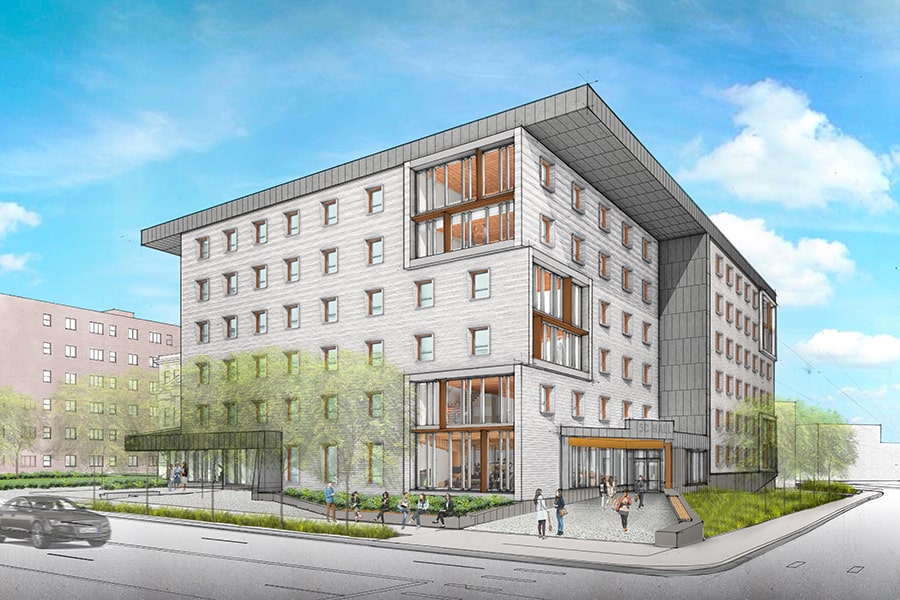 Current undergraduate students now have the opportunity to tour the new Fifth and Clyde House, which will open this August for the 2021-22 academic year. Tours are offered at the following dates and times:
Thursday April 1, 4-6 pm
Thursday, April 8, 4-6 pm
Friday April 9, 3-5 pm
Tours depart every 15 minutes and participants are required to sign-up in advance for a specific tour date and time. 
Tours start in the parking lot behind Clyde House (624 Clyde St). Please access the parking lot from the driveway between Clyde House and Highlands Apartments (618 Clyde St). Participants are required to wear closed toed shoes, follow all university COVID-19 protocols, and wear the provided hardhat and safety glasses. Each tour will be limited to 11 individuals in order to ensure required physical distancing. Tours will take place rain or shine. 
Please contact Housing Services at 412-268-2139 or rmassign@andrew.cmu.edu with any questions.
Vote for Your At-Large Staff Council Reps
Voting for your 2021-2023 At-Large Staff Council Representatives began on Monday, March 29.  Each staff member should have received an email with an individualized link to the ballot. You can select up to 30 candidates. The voting period runs through noon, Friday, April 9.
You can view the candidates' biographies and photos online. 
Questions or concerns? Contact Staff Council at staff-council@andrew.cmu.edu.
Gelfand Center Seeks Students for Educational Outreach Award

The Gelfand Center annually recognizes three students who have made a commitment to sharing their knowledge, talents, skills and time to make a difference in the lives of children in the community, with a priority for STEM educational outreach activities. The three students selected will each earn a $250 prize.
All nomination materials are due by Tuesday, April 20. This is a self-nomination process with letters of support provided by on-campus or community partners who know about your work. 
Students can complete the self-nomination form or email GelfandCenter@andrew.cmu.edu. 
Register for Virtual Spring Carnival, April 12-17

For more than 100 years, Spring Carnival has been — and continues to be — one of CMU's most anticipated times of the year. This year, Spring Carnival and Reunion Week will be held on a platform that provides an enhanced virtual experience, featuring reunion celebrations, student-led events, behind-the-scenes tours, interactive conversations, a virtual 5K and much more.

Additional events will be added to the schedule between now and Spring Carnival's opening, and you're welcome to update your registration at any point.

For Pittsburgh-based students only, there will be limited in-person engagement opportunities over the coming weeks for Spring Carnival.
CMWA Seeks Candidates for Leadership Positions
Leadership Opportunities with Carnegie Mellon Women's Association: Treasurer, Vice President of Communications and Community Service Club Chair
Want to get more involved in the Carnegie Mellon Women's Association (CMWA)? Ready to flex your leadership potential? Let the CMWA know if you are interested in one of its leadership positions by April 15 by emailing cmwa@andrew.cmu.edu. 
Board Officer Openings:
The CMWA board plans programs, discussions and social gatherings to build a greater sense of community life at Carnegie Mellon and to support women at the university. Duties for all board members include attending monthly meetings, participating in CMWA events and carrying out the CMWA's mission.
NEW! Vice President of Communications: Leads marketing and communications efforts to support membership recruitment and promote attendance at CMWA events. Manages CMWA communication channels, including the CMWA website, email and social media (Facebook and LinkedIn).
Treasurer: Manages the CMWA annual budget and scholarship account.
Officers are elected to a two-year term at the CMWA End-Of-Year meeting in June 2021. Terms begin July 1. 
Community Service Club Leader: Co-Chair: Lead the community service club, holding monthly meetings and coordinating service opportunities for members.
Learn more about these CMWA leadership opportunities.
Who's New at CMU?
Carnegie Mellon welcomes the following new staff members this week.
Esme Stasa, Temporary Employment Service;
Jennifer Pablonis, Staff Ombudsperson, HR Operations;
Joel Land, Vulnerability Analyst, SEI Threat and Vulnerability Analysis;
Jonathan Gowin, Assistant Director of Admission, Undergraduate Admission;
Kari Carbone, Administrative Assistant, Center for Business Engagement;
Katrina Flynn, Associate Director, Digital Engagement and Social Strategy, Advancement Resources and Engagement Programs; 
Krystalyn Kovacs, Undergraduate Programs Coordinator, Biological Sciences, Mellon College of Science;
Matthew Sivaprakasam, Research Associate I, Robotics Institute;
Nandini Malhotra, Temporary Employment Service; and
Timothy Allan Walter, ELearning Administrator, SEI OCOS Transition Services.
Did You Know?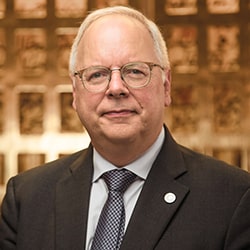 As the 2021 major league baseball season gets underway, the Piper salutes Michael Trick, dean of Carnegie Mellon in Qatar and the Harry B. and James H. Higgins professor of operations research. Trick produced the first computer-generated master schedule in the history of major league baseball in 2005.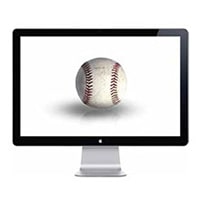 Trick and his colleagues at the Sports Scheduling Group, a company he co-founded to tame the complex challenge of creating sports schedules to accommodate teams, fans, facility operators and media, applied its computational models to develop master schedules for some of the most renowned collegiate athletic conferences in the U.S., including the Big Ten Conference and Atlantic Coast Conference.