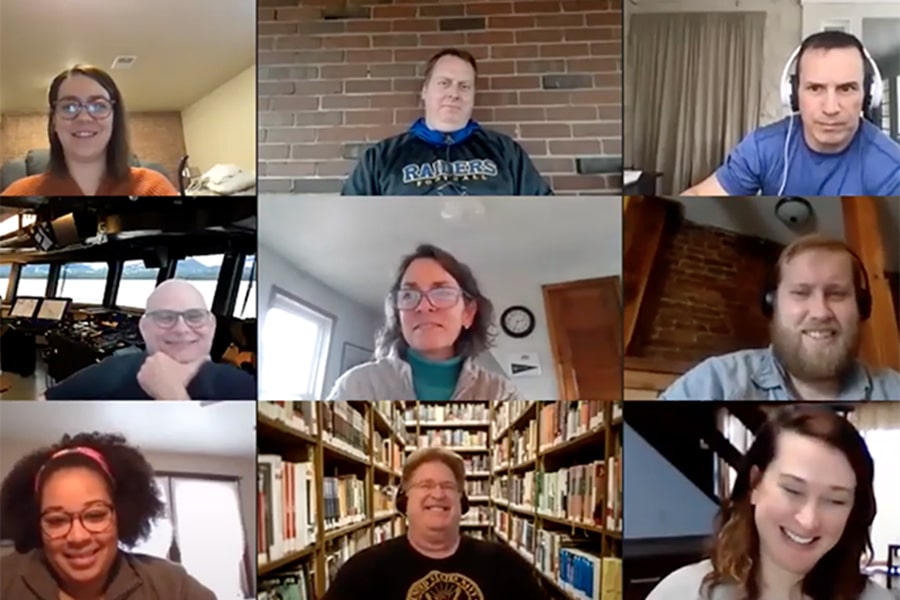 May 06, 2020
News Briefs
CMU Team Helps Local School Districts
Carnegie Mellon University experts are helping local school districts be more successful in their transition to remote learning as students and teachers remain at home during the COVID-19 pandemic.
The CMU team consists of members from the Simon Initiative, CREATE Lab, the Entertainment Technology Center (ETC) and the School of Computer Science (SCS). Through virtual office hours, they are helping educators solve immediate and long-term issues — even starting a pilot program to provide access to Wi-Fi in a community that otherwise would not be able to keep students learning.
"Past research tells us that it's really important for educators to be able to work together on problems in practice. Teachers and principals tend to be really isolated, especially right now," said Maggie Hannan, a learning scientist who leads the Simon Initiative's K-12 work. "A big picture goal of our work is to find ways to build coalitions and help educators and leaders work with and learn from their peers."
Emergency Support Fund: Coming Together for Students
The CMU Alumni Association has partnered with the Office of the Dean of Students to establish the Tartan Emergency Support Fund to offer alternative financial assistance to students in acute need and help bridge the gap during the pandemic.

"No matter how far we are from Pittsburgh, alumni stay deeply connected to CMU students, faculty and staff throughout their lifetimes," said CMU Alumni Association President Alex DiClaudio (DC 2009, HNZ 2011). "In this time of worldwide crisis, the Alumni Association is proud to support this effort, and proud that so many of our alumni are contributing to help our students." 
Across the CMU community, more than 1,100 alumni, parents, faculty, staff and friends have given more than $227,000 to support COVID-19 response, including gifts to the Tartan Emergency Support Fund, and CMU University Health Services. In addition, student leaders have reallocated about $95,000 from student government and organization budgets to funds providing support for students during this time.
Connecting High-Need Students to Wi-Fi
Carnegie Mellon's Computer Science Pathways program is partnering with Pittsburgh-based nonprofit Meta Mesh Wireless Communities to provide free access to Wi-Fi in high-need communities across the Greater Pittsburgh Area, starting with a pilot program in Coraopolis.
Maggie Hannan, associate director of CMU's Simon Initiative, co-leads the effort with Patton.
"Now is a critical time to invest in communities that have long been underserved, provide immediate relief, and build long-term partnerships with educators and leaders as they negotiate this massive disruption," said Maggin Hannan, associate director of CMU's Simon Initiative and co-leader of the effort. 
"COVID-19 did not create the digital divide, but it is highlighting existing inequities in the education system," said Ashley Williams Patton, director of Carnegie Mellon's Computer Science Pathways program. We're trying to come up with solutions that aren't band-aids. Because what happens after that? We're attempting to create a solution that doesn't go away."
The plan is to go neighborhood by neighborhood where there is a high concentration of need and provide a wireless network. Areas including Homewood and New Kensington are slated to follow the Coraopolis pilot.
Watch "Across the Cut" with Daniel Curtis
Eight world premiere compositions, one live Zoom call. Music Director Daniel Curtis tells us what it took for Contemporary Ensemble to compose new works while social distancing. "Across the Cut" is a new video series produced by Marketing & Communications.
Get More Involved in the CMWA
The Carnegie Mellon Women's Association (CMWA) has several openings for leadership positions. Two positions, vice president of programs and vice president of membership, are available on the CMWA board. The CMWA board plans programs, discussions and social gatherings to build a greater sense of community life at Carnegie Mellon and to support women at the university. 
CMWA also is looking for two co-chairs for its mentorship programs and two co-chairs for its Community Service Club.  
If you are interested in getting more involved in the CMWA, send email to cmwa@andrew.cmu.edu by May 15.
General Mattis Reports for Class
Retired Marine four-star general and former Secretary of Defense James Mattis was a recent guest participant in Professor Kiron Skinner's "America and the World" class.  Mattis spent about an hour speaking with the students and answering their questions via Zoom. He called them by name, drew from his military service and extensive reading of history when answering their questions, and provided valuable insight to a class that offers real-world instruction in foreign policy through the study of original source materials.
"There's really no way to completely learn this from a book," Mattis said. "You need to talk to people that have been there."
Mattis brought more than four decades of experience to the position of Secretary of Defense, which he held from January 2017 until December 2018. He led an infantry battalion in Iraq in 1991, and an expeditionary brigade in Afghanistan in 2001, before eventually commanding all Marine forces in the Middle East. He later ran US Central Command (CENTCOM), which governs all American forces in the Middle East, and directed NATO's Supreme Allied Command for Transformation.
Obituary: Duane Adams was Vice Provost for Research, Associate Dean at CMU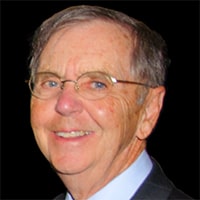 Duane Adams, former vice provost for research and associate dean of the School of Computer Science who led CMU's expansion to Silicon Valley, died April 24. He was 81.
Adams joined CMU in the late 1980s as a research professor after a 20-year career in the Air Force and with the Defense Advanced Research Projects Agency (DARPA). He held positions at the Air Force Weapons Lab, the Air Force Academy, and the Pentagon Office of the Secretary of Defense. He served as deputy director of DARPA, where he was the first to demonstrate VOIP (Voice Over Internet Protocol) technology, a method for the delivery of voice communications and multimedia over the internet.
Shortly after arriving at CMU, Adams joined the School of Computer Science under then Dean Raj Reddy.
"He was very influential and helpful," said Reddy, the Moza Bint Nasser University Professor of Computer Science and Robotics. "He led the design and construction of Newell-Simon Hall, which became a great asset to campus. I affectionately called the bridge between Newell-Simon and Wean halls, the 'Adams Bridge.'"
Adams later served as vice provost for research under presidents Robert Mehrabian and Jared Cohon and led CMU's expansion to Silicon Valley in 2002. He left CMU in 2006 and went on to hold positions in a number of organizations, including the White House Science Council Committee on Research in Very High Performing Computing; the National Science Foundation; the Army Science Board; and the National Museum of Mathematics. 
Read Adams' obituary in the Washington Post.
Make Sure Your Documents are Digitally Accessible
The Office of Disability Resources is offering a new service this summer to help you ensure your widely used electronic document is digitally accessible. For a limited time, team members have been trained to assist you with checking and, if needed, remediating your most widely circulated documents. Office team members can improve you document accessibility to enhance readability and usability by people with disabilities. 
How Does it Work?
Email your PDF, word document, or PowerPoint presentation to

 

doc-help@andrew.cmu.edu.
The visual appearance of the document, such as font size and color, will not be altered, but suggestions will be provided to improve accessibility.
Once remediation is complete, the updated document will be sent to you with information on what changes were made.
Note: Some documents are not able to be remediated by the team. These include websites, documents that are entirely image-based, and documents created using less common platforms.
Send questions to doc-help@andrew.cm.edu
Redecorate Your Home Office with New Wallpaper from M&C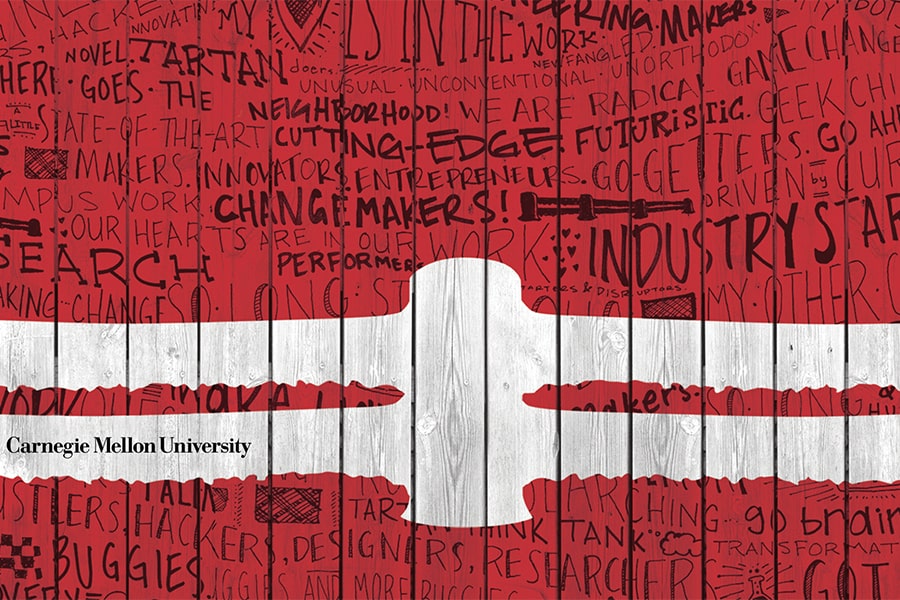 If you're looking for a new look for your home office, Marketing & Communications has published 10 free desktop wallpapers. From the tartan wave to the scotty dog to the university seal, the wallpapers are free to download on box.
Also available on box are the 20 free zoom backgrounds previously announced. The zoom backdrops feature campus landmarks, like the Fence, Pausch Bridge and Kraus Campo.
Who's New at CMU?
Carnegie Mellon welcomes the following new staff members.
Kathleen Kendra, Creative Director, Communications Design and Photography, Marketing and Communications;
Eric Hoffman, Multimedia Producer, AVP Campaign Development;
Angela Malaney, Director, MICV & Related Facilities, MCS Dean's Office;
Sarah Ehmann, Senior DevOps Engineer, SEI Ssd Continuous Deployment of Capability; and     
Patrick Doyle, Academic Program Manager, Philosophy.