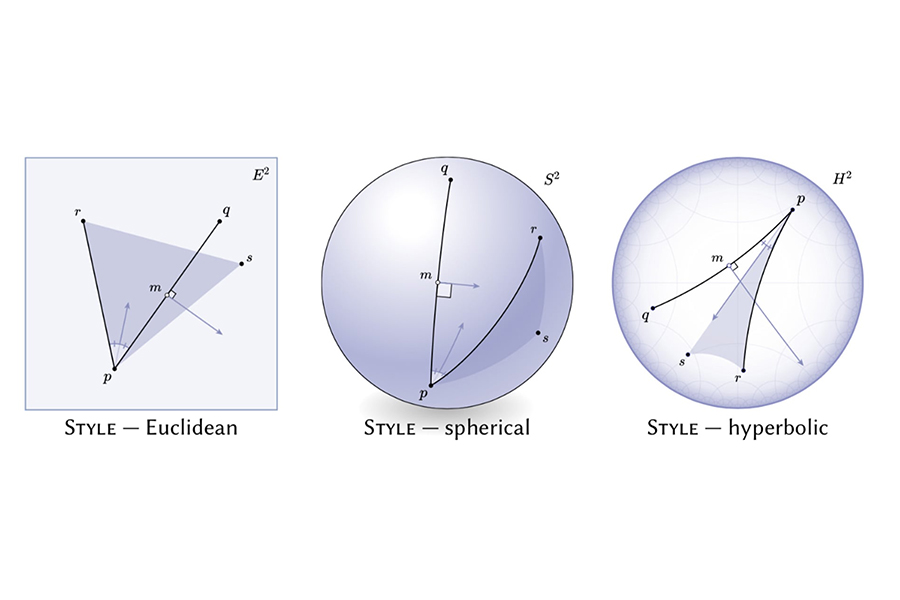 June 10, 2020
News Briefs
Tool Turns Math into Pictures
Some people look at an equation and see a bunch of numbers and symbols; others see beauty. Thanks to a new tool created at Carnegie Mellon, anyone can now translate the abstractions of mathematics into beautiful and instructive illustrations.

The tool enables users to create diagrams simply by typing an ordinary mathematical expression and letting the software do the drawing. Unlike a graphing calculator, these expressions aren't limited to basic functions, but can be complex relationships from any area of mathematics.

The researchers named it Penrose after the noted mathematician and physicist Roger Penrose, who is famous for using diagrams and other drawings to communicate complicated mathematical and scientific ideas.
"Some mathematicians have a talent for drawing beautiful diagrams by hand, but they vanish as soon as the chalkboard is erased," said Keenan Crane, an assistant professor of computer science and robotics. "We want to make this expressive power available to anyone."
Financial Assistance Opportunities for Students
Financial resources from the federal CARES Act Relief Fund and CMU's Tartan Emergency Support Fund are available immediately for CMU undergraduate and graduate students to address financial concerns or unusual personal expenses incurred as a result of disruptions caused by COVID-19. These funds go beyond the traditional financial aid offered by the university and are even available to students who usually do not qualify for U.S. federal financial aid. These grant funds do not need to be repaid — they are not loans. More information, including eligibility and the application process, is available on The HUB's website.
Monies from the CARES Act Relief Fund must be used to help cover student expenses related to disruptions of campus operations due to COVID-19, such as housing, food, course materials, travel, technology, health care and/or child care. Carnegie Mellon is required to disburse the full award amount directly to the student and cannot apply any funds toward outstanding student account balances or future financial aid. The application process for CMU students is open through July 31, and the process takes less than a minute. All eligible students are greatly encouraged to apply. Funding will be disbursed in fixed amounts ranging between $250 and $1,000 based on degree level and financial need. More information about CARES Act funding can be found at this webpage.
The Tartan Emergency Support Fund (TESF) is available to all CMU students. During the spring semester, the CMU Alumni Association and Office of the Dean of Students partnered to establish the TESF, which is offering alternative financial assistance to all students in acute need and helping to bridge the gap at this critical time. Nearly 1,700 alumni, parents, faculty, staff and friends have generously given more than $550,000 to support the university's COVID-19 response, including gifts to the TESF, University Health Services and initiatives in the colleges and schools. Student leaders have reallocated nearly $200,000 from student government and organization budgets to the TESF, with another $100,000 allocated to the university's food insecurity fund. More information is available at this webpage.
MCS Staff Recognized at First Virtual Awards Ceremony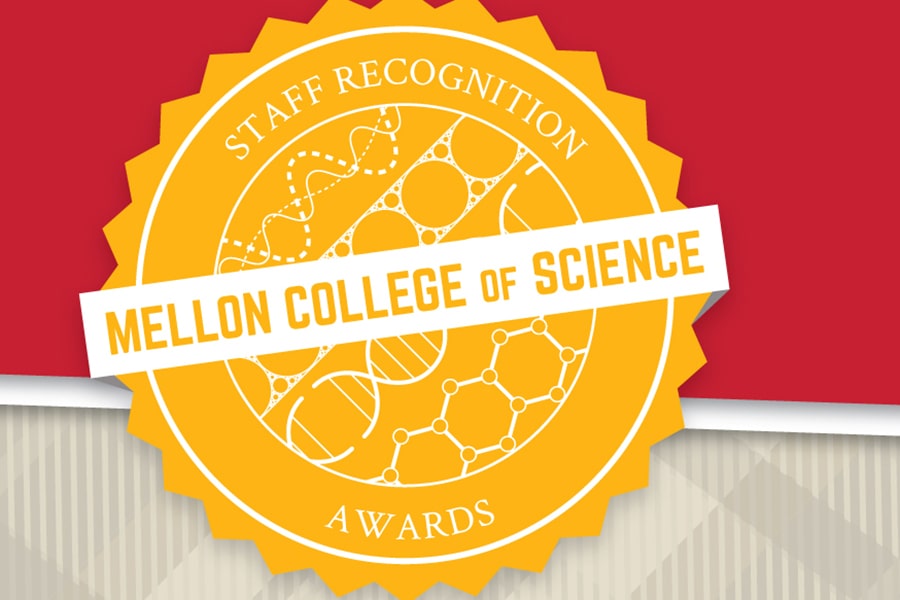 Mellon College of Science faculty, staff and administrators recently logged onto Zoom to celebrate their colleagues' dedication and service to the college from afar. This year's award winners are:
Research Award: Yang Wang, senior computational scientist, Pittsburgh Supercomputing Center (PSC);
Merit Award: David Casillas, business manager, Biological Sciences Department;
Rookie Award: Julian A. Uran, machine learning research engineer, PSC; and
Special Service Award: Hannah Finsterbusch, administrative assistant, Temporary Employment Services.
Outstanding Achievement Awards went to:
Rory Eutsey, scientific technical specialist, Biological Sciences Department;
Tomi Kareis, senior sponsored research administrator, Chemistry Department;
Adrian Dumitrasc, principle system administrator, Mathematical Sciences Department;
The PSC COVID-19 Team, Thomas Maiden, Julian Uran, Roberto Gomez, Kenneth Hackworth, Robert Light and Brian Johanson; and 
Theresa Gabrielli, writer/editor, Physics Department.

Also during the ceremony, 15 staff members were honored with years-of-service awards, recognizing from five years to 30 years with MCS.
Find out more about the winners.
Experimental Course Captures Students' Experiences
For an assignment earlier this semester in the Experimental Capture (ExCap) course taught by Golan Levin and Nica Ross, Policarpo Del Canto Baquera wanted to portray the strangeness of returning home indefinitely. So he choreographed and created a video performance, "360-ings" where versions of himself did many of the common things people do at home. He processed the video using a machine learning technique to overlap the sequences in time and space to create a 360-degree interactive view.
A master's degree student studying computational design in the School of Architecture, Baquera researches ways of augmenting physical environments through tangible interfaces and site-specific spatial installations. Baquera said the course has made him more confident at building frameworks for image processing.
"The projects I have developed in ExCap have revealed exciting textural and performative qualities of the surfaces we see and touch," he said. "I am planning to build a robotic projection-mapping system for augmented navigation of our physical environment, and learning about protocols for sending data across devices and software has definitely been fundamental."
See what other students created.
Obituary: Alumnus Oliver Williamson Shared 2009 Nobel Prize in Economic Sciences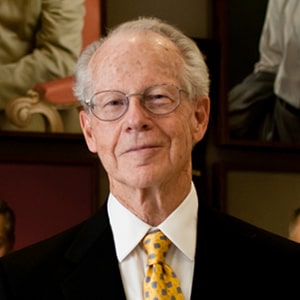 Carnegie Mellon University business school alumnus Oliver Williamson (Ph.D. 1963) died on May 21. He was 87.
Williamson's research challenged traditional wisdom that firms act as "black boxes" that merely transform inputs into outputs. Instead, he focused on the internal organization of firms and the frictions associated with transaction costs. This work would eventually earn him a Nobel prize. The 2009 Sveriges Riksbank Prize in Economic Sciences in Memory of Alfred Nobel — commonly known as the Nobel Prize in Economic Sciences — was divided equally between Williamson, "for his analysis of economic governance, especially the boundaries of the firm," and Elinor Ostrom of Indiana University, the first woman selected for the economics prize.
In addition to his CMU doctorate, Williamson received an MBA from Stanford University and a bachelor's degree in engineering from Ripon College in a combined program with the Massachusetts Institute of Technology. He was the speaker for the 2011 Tepper School Graduate Diploma Ceremony. He is survived by two daughters, Tamara and Karen Indergand; sons Scott, Oliver Jr., and Dean; and five grandchildren.
CMU, Public Library of Science Announce New Open Access Agreement
Carnegie Mellon and the Public Library of Science (PLOS) have announced a two-year open access agreement that allows researchers to publish in PLOS' suite of journals without incurring article processing charges (APC). This partnership brings together two organizations that believe researchers should be able to access content freely and make their work available publicly, regardless of their access to funds.
"The evidence is undeniable — open access research enables the convergence of disciplines that drives scientific innovations," said Keith Webster, dean of Libraries and director of Emerging and Integrative Media Initiatives for Carnegie Mellon. "This agreement with PLOS gives our researchers more avenues to provide their work to the public, and, in doing so, increases readership and opportunities for societal impact."
GRE Requirement, Application Fee Waived for Three Graduate English Programs
The Department of English is introducing changes to its master's degree program application process due to the pandemic for its Literary and Cultural Studies, Professional Writing and Rhetoric programs. The application deadline for these three programs will be extended to June 30 and the GRE requirement has been waived. In addition, all CMU staff, students and alumni who apply will have their application fee waived.
These master's degree programs prepare and increase skill sets for individuals pursuing careers as writers, communication specialists, information designers and analysts or for preparing for the rigors of a Ph.D. program. Professional students will learn to create and execute diverse information strategies (including print, online, social and multimedia) and engage with questions regarding how language works, the importance of political rhetoric, storytelling in modern culture, and leveraging the humanities to help envision and build a better world post-pandemic. Find out more about the LCS, MAPW, and Rhetoric programs. 
Who's New at CMU?
Carnegie Mellon welcomes the following new staff members.
Randy Hansen, Security Guard, University Police;
Brandon Marzik, Associate Cyber Security Engineer, SEI Cybersecurity Assurance;        
Jose Humberto Alvarado Jr., Accredited Systems Administrator, SEI OCOS Security Services;
Jorge Reyes-Arbujas, Research Associate I, Biological Sciences;    
Shilpa Bakre, Senior Director, Reputation and Issues Management, Marketing & Communications; and
Andrew Harman, Research Associate, Robotics Institute.
Piper on Bi-Weekly Summer Schedule
The Piper will be published on a bi-weekly schedule in June and July. Publication dates will be June 11, June 25, July 9 and July 23.  The Piper will resume its normal weekly schedule on August 6.