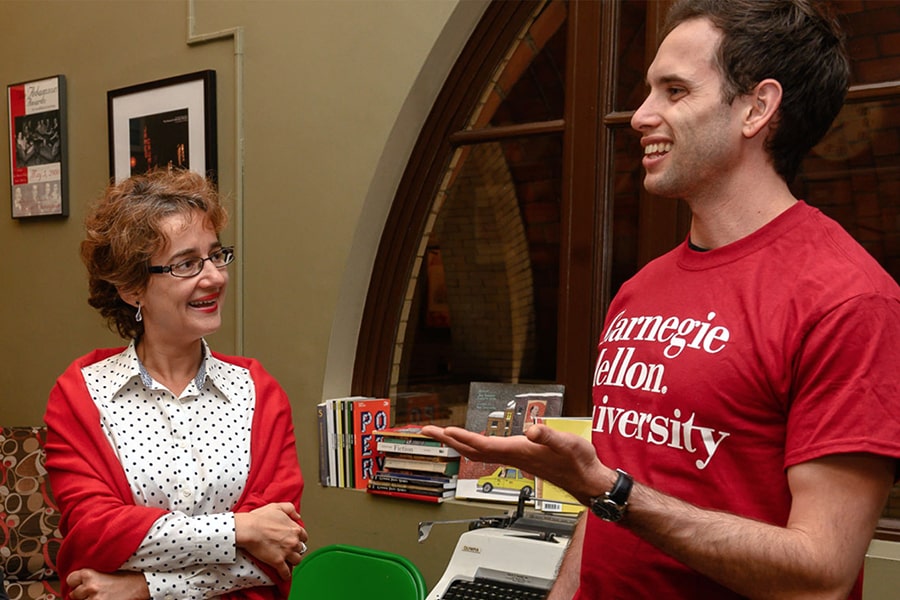 July 08, 2020
News Briefs
SEI Contract Extended by Department of Defense for $2.7 Billion
The U.S. Department of Defense (DoD) has extended its contract with Carnegie Mellon University to operate the Software Engineering Institute (SEI) for an additional term of five years with a value of up to $2.7 billion. The contract ensures that the institute, a federally funded research and development center (FFRDC), will continue to support national security by advancing and transitioning the science, technologies and practices needed to make software a strategic advantage for the DoD. 
The SEI, which is sponsored by the Office of the Under Secretary of Defense for Research and Engineering (USD(R&E)), is the only FFRDC focusing specifically on software-related security and engineering. The contract was awarded in 2015 for a term of five years with an option for a five-year extension. 
"Carnegie Mellon is pleased to continue to operate the federally funded research and development center dedicated to software and cybersecurity, providing the government with leading-edge software expertise to ensure our systems are dependable, resilient and secure," Carnegie Mellon President Farnam Jahanian said. "CMU's longstanding expertise in computer science, cybersecurity, engineering and artificial intelligence are essential for national defense as well as for the nation's critical infrastructure and our commercial enterprises."
Ritivoi Reappointed Head of English Department
Professor Andreea Deciu Ritivoi, a leader of the Humanities@CMU Initiative, has been reappointed head of the Department of English.
"According to virtually all of her colleagues in English, and faculty and other heads across the college, Andreea has been an outstanding leader," said Dietrich College Dean Richard Scheines. "She is a top-notch scholar and excellent teacher, but she has also been an extraordinarily engaged and devoted head. I look to her for advice on the most difficult issues and for a humanistic perspective with depth. She has become, in a short time, a strong leader at the college and university level."
During her first term as head, Ritivoi led the revision of the English Department's curriculum in the writing and communication courses that educate students across the CMU campus. She also instilled a better support system for doctoral students, offering one of the best funding packages for these scholars in the country. She has been instrumental in leading the university's commitment to intellectual growth in the humanities through the creation of a minor in Humanities Analytics, a major in Film and Visual Media, a major in Literature and Culture and a joint master's degree program in Global Communication and Applied Translation (with the Department of Modern Languages). Find out more.
Professor, Student Submit Top Facemask Design
Kenji Shimada, a professor of mechanical engineering, and Ph.D. student Erica Martelly submitted a mask that was named one of two top designs in the America Makes' Fit to Face Challenge. Participants had one week to create a mask that provides continuous contact for a wide range of face types.
Shimada and Martelly's design, called the Moldable Mask, is unique in that it can be shaped to adjust to the wearer's face, creating a seal to keep the virus out. Usually, Martelly's research focuses on CPAP masks for sleep apnea — specifically how to get a better fit. She had been considering using hot water to make masks pliable in her research, so when she pivoted her focus to help the fight against coronavirus, it was a perfect opportunity to test the idea.
"I knew from making CPAP masks that it is very difficult to create a shape that fits everyone's face and is without leakage," Martelly said. "With that in mind, both Professor Shimada and I knew a good element to include would be the ability to customize the mask in an easy and quick way, which can be achieved using hot water and printing with a low melting point plastic."
The Moldable Mask is made of two parts: the mask body and the filter cage. When heated, the plastic becomes pliable and the mask body can be molded to the contours of the wearer's face. Once a strap and a small square of N95 filter material are added, the mask is ready to protect the wearer against coronavirus.
Dickert Named Assistant Dean for Educational Experience Assessment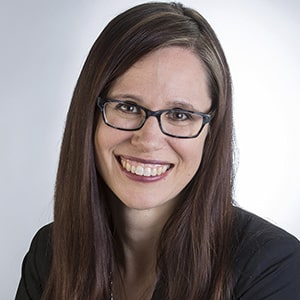 Carnegie Mellon has appointed Joanna Dickert assistant dean for educational experience assessment. In this newly expanded role, she will be responsible for the leadership and oversight of assessment efforts for the Dietrich College of Humanities and Social Sciences in addition to continuing these responsibilities for the Division of Student Affairs and the Office of the Vice Provost for Education's Core Competencies Initiative.
"Joanna is a collaborative and energetic leader who has a passion for assessment and evaluation, program design and development, and strategic planning," said Holly Hippensteel, associate vice president for community standards and diversity initiatives. "She embraces innovation and has an outstanding record of progressive, student-centered leadership."
Building on her 15 years of experience at CMU, Dickert will provide oversight for annual and long-term strategic assessment efforts for the Division of Student Affairs. She will align Student Affairs and Dietrich College assessment efforts with university-wide efforts to promote holistic learning, persistence and overall student success. Dickert will play a key role in ensuring consistent planning, implementation and reporting of progress on strategic priorities, and she will serve as a resource and a representative on campus-wide assessment efforts. Find out more.
Approved to Return to Campus? Take the Online Training
To prepare those approved for a safe return to campus, Daryl Weinert in his role as CMU's COVID-19 Coordinator and others have been working over the last several months to develop minimum requirements, including important mitigation measures such as physical distancing and symptom monitoring, as well as training and other precautionary measures that will be needed as we return.
The Office of Human Resources in partnership with the Offices of the President and Provost has developed an online training covering the guiding principles, minimum requirements for a safe return to campus, special considerations and community member responsibilities. As we return to campus, all community members, including faculty, staff, and students, must follow all of the guidance within this training presentation or available online. Handwashing, facial coverings, social distancing and the other guidance provided are all critical to the safety of our university community. 
Those approved to return to campus are strongly encouraged to review this training to prepare, but anyone can access the training to learn more about how the university is working to ensure that those returning to campus do so safely.
Buggy Team Organizes Memorial Bone Marrow Registry Drive
In honor of Joanne Tsai, a Carnegie Mellon computer science student and buggy driver who recently passed away from leukemia, the Panhellenic sorority members on her buggy team (Apex Buggy) are organizing a virtual bone marrow registry drive in partnership with "Be The Match," an organization that works to find potential bone marrow donors for those in need.
Be The Match saves the lives of those with blood cancers by matching them with bone marrow donors. If you are between the ages of 18 and 44, in good health, and would like to donate, text "CMU" to 61474 or click on the online link https://join.bethematch.org/CMU.
"As a group we hope to help with building the registry and helping patients find their matches," said Amanda Vallon, president of Alpha Chi Omega Kappa Nu. "As in-person campus registry drives are not possible right now, we wanted to move forward with a virtual one. You can easily make your potentially life-saving donation via mail."
Questions about the drive can be sent to Vallon at axoknpresident@gmail.com.
Financial Assistance Opportunities for Students
Financial resources from the federal CARES Act Relief Fund and CMU's Tartan Emergency Support Fund are available immediately for CMU undergraduate and graduate students to address financial concerns or unusual personal expenses incurred as a result of disruptions caused by COVID-19. These funds go beyond the traditional financial aid offered by the university and are even available to students who usually do not qualify for U.S. federal financial aid. These grant funds do not need to be repaid — they are not loans. More information, including eligibility and the application process, is available on The HUB's website.
Monies from the CARES Act Relief Fund must be used to help cover student expenses related to disruptions of campus operations due to COVID-19, such as housing, food, course materials, travel, technology, health care and/or child care. Carnegie Mellon is required to disburse the full award amount directly to the student and cannot apply any funds toward outstanding student account balances or future financial aid. The application process for CMU students is open through July 31, and the process takes less than a minute. All eligible students are greatly encouraged to apply. Funding will be disbursed in fixed amounts ranging between $250 and $1,000 based on degree level and financial need. More information about CARES Act funding can be found at this webpage.
The Tartan Emergency Support Fund (TESF) is available to all CMU students. During the spring semester, the CMU Alumni Association and Office of the Dean of Students partnered to establish the TESF, which is offering alternative financial assistance to all students in acute need and helping to bridge the gap at this critical time. Nearly 1,700 alumni, parents, faculty, staff and friends have generously given more than $550,000 to support the university's COVID-19 response, including gifts to the TESF, University Health Services and initiatives in the colleges and schools. Student leaders have reallocated nearly $200,000 from student government and organization budgets to the TESF, with another $100,000 allocated to the university's food insecurity fund. More information is available at this webpage.
EHS to Conduct Building Evacuation Drills
To practice fire safety preparedness in compliance with the fire code, Environmental Health and Safety (EHS) will conduct fire evacuation drills in more than 40 buildings on campus, July 20-30.
The expected duration of each drill will be approximately 15-20 minutes. During the drill, please continue to follow social distancing guidelines and wear a face covering in compliance with the university's minimum requirements to return to campus.
Find out more and see the schedule.
Who's New at CMU?
Carnegie Mellon welcomes the following new staff members.
Walter Pitts, Building and Facilities Manager, MCS Dean's Office;
Richard Sherman, Assistant Director, Compliance, Office of International Education;
Thomas Perez, Dispatcher, University Police; and
Mike Lee, Executive Director, Finance and Business Office, Tepper School of Business.
Piper on Bi-Weekly Summer Schedule
The Piper is on a bi-weekly schedule for July. The next issue will be published on July 23. The Piper will resume its normal weekly schedule on August 6.