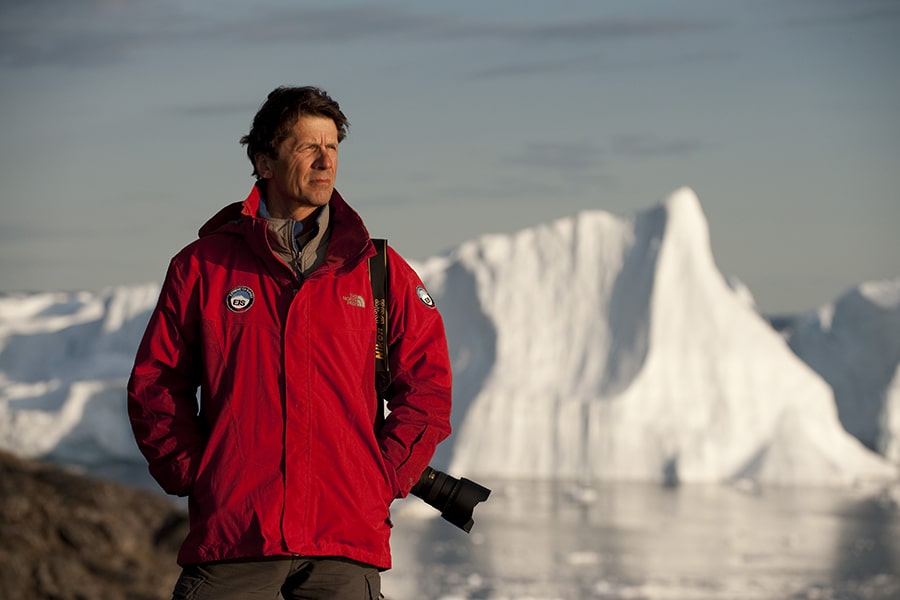 January 29, 2020
News Briefs
ULS Announces Spring Semester Lineup
An award-winning chemist and advocate for science literacy and inclusion, a black feminist whose studies range from hip-hop, #MeToo to black women intellectuals, and a prolific photographer, filmmaker and global spokesperson on climate change are the featured speakers in this semester's University Lecture Series.
Launch Your Project with CMU Crowdfunding
CMU Crowdfunding is a CMU-exclusive crowdfunding platform the CMU community — including faculty and staff — uses to raise funds for university-related projects.
Faculty and staff members like you have used CMU Crowdfunding to launch projects across disciplines at CMU. These campaigns supported a retiring professor's endowed scholarship, provided financial aid to students in a departmental program, provided a grant for a CMU startup, and more.
Do you have a project or cause that could benefit from CMU Crowdfunding? You can get your campaign started by applying today!

Questions? Check out the FAQs or contact Eric Brown at 412-268-5933 or ebrown2@andrew.cmu.edu.
*CMU Crowdfunding may not be used to raise funds for research projects.
Provost's Office Hours are Back
Next Session:
Friday, Jan. 31, 1-2:30 p.m.
Carnegie Conference Room East, first floor, Warner Hall
Provost Jim Garrett will once again be hosting open office hours this semester to meet with faculty, staff and students. He wants you to use this time to tell him what's on your mind, and share your experiences, ideas and aspirations for Carnegie Mellon. 
All sessions are on a first-come, first-served basis and will be held in the Carnegie Conference Room East in Warner Hall. Here's the upcoming schedule:
Friday, January 31, 1 - 2:30 p.m.;
Wednesday, Feb. 26, 9:30 – 11 a.m.;
Friday, March 27, 3 – 4:30 p.m.; and
Wednesday, April 28, 2 – 3:30 p.m.
The schedule is subject to change.  
FMCS Request Line Expands After-Hour Services
You've always called 412-268-2910 for maintenance and repair, event support, custodial services, access control, grounds and landscaping and other services. Now you can call the same great number for urgent after-hours support for the following:
Parking & Transportation;
Tartan Ink Copying & Printing;
Postal Services; and
University Stores.
The FMCS Service Response Center's phone line is answered 24 hours, 7 days a week by a live person.
For more information about the products and services Facilities Management & Campus Services can provide, visit its website at https://www.cmu.edu/fmcs/.
Who's New at CMU?
Carnegie Mellon welcomes the following new staff members.
Anna Comerford, analyst and project manager, Provost's Office;
Brian Painter, communications cabling consultant, Computing Services;
Brian Clark, DevOps engineer, Machine Learning Department;
Christopher Garcia, staff accountant/accounts payable, Controller's Office;
Joanna Guziewicz, research administrator, Computational Biology Department; and
Kimberly Reynolds, financial assistant, Student Leadership, Involvement & Civic Engagement.

Learn How to Save a Life; Register for CPR/AED Training
The Environmental Health & Safety Department is offering CPR & AED classes on the following dates:
Monday, Feb. 3;
Thursday, March 5;
Tuesday March 24; and
Wednesday, April 1
All of the two-hour classes will be held at 10 a.m. in the EHS conference room, located in the FMS building. Upon successful completion of the course, attendees will receive a CPR/AED certificate through the American Heart Association. Interested participants can register through BioRaft: https://cmu.bioraft.com/node/284547/sessions
Get Ready for RecycleMania, Feb. 2 – March 28
Carnegie Mellon is once again participating in RecycleMania, a competition and benchmarking tool for college and university recycling programs to promote waste reduction activities across their campus communities. Participating schools will monitor each week's reports and rankings to see how their results stack up against other schools. Results are used as motivation to reduce waste and recycle more.
Over the 8-week period, schools report recycling and trash data and rankings are compiled in the following categories:
Largest amount of recyclables per capita;
Largest amount of total recyclables;
Least amount of trash per capita; and
Highest recycling rate.
Order a 95-gallon paper recycling bin for your office paper by contacting FMCS Clean It at  cleanit@andrew.cmu.edu. This service is free and for non-sensitive office paper only.  
Learn more about CMU's Sustainability Initiative.
Did You Know?
The Academy Awards on Feb. 9 is the entertainment industry's next big awards show. Who is the most recent CMU alumnus to win an Oscar?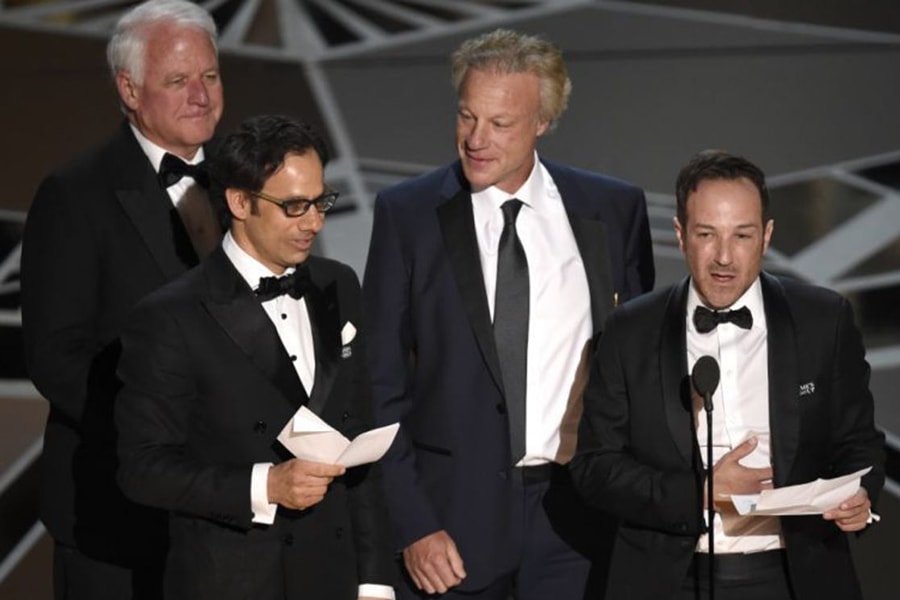 Jim Swartz (far left), Dan Cogan, David Fialkow and Bryan Fogel accept the Oscar for Best Documentary Feature for "Icarus" at the 90th Annual Academy Awards at the Dolby Theatre in Hollywood.
James Swartz, a graduate of the Tepper School of Business and one of the most successful venture capitalists in the world, won an Oscar as a producer for "Icarus," which won the Academy Award for Best Documentary Feature in 2018. Swartz, for whom the Swartz Center for Entrepreneurship is named, received an honorary Doctor of Business Practice Degree from CMU in 2016. That same year, Oscar winner and CMU alumna Holly Hunter received an honorary Doctor of Fine Arts degree. Hunter, a 1980 College of Fine Arts graduate, won an Oscar in 1993 for Best Actress in a Leading Role for her performance in "The Piano."
See the full list of CMU Oscar winners (click on Professional Achievement).