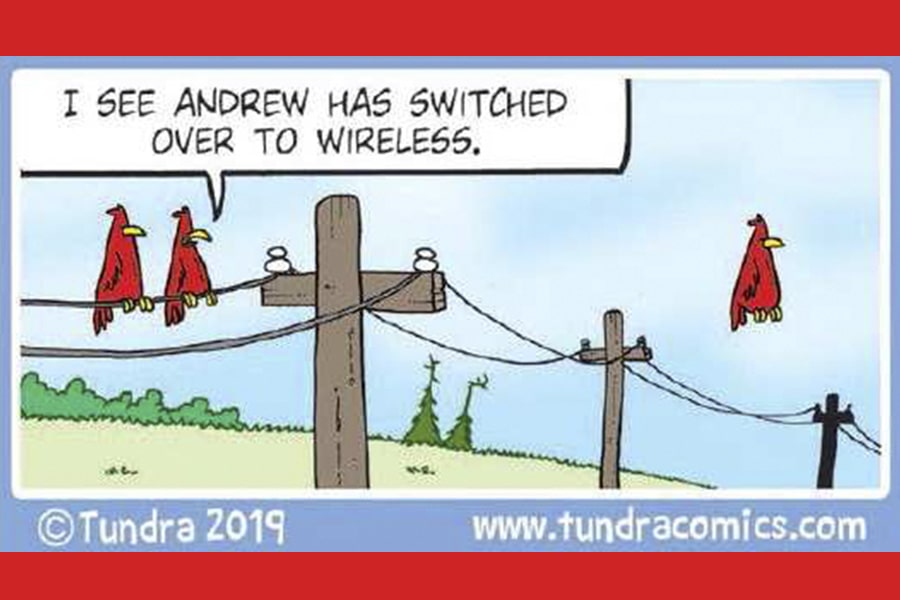 January 15, 2020
News Briefs
Institute of Investigative Living Opening at Miller ICA
The Miller Institute for Contemporary Art is opening a solo exhibition of new and existing work by Andrea Zittel, who investigates the forms, patterns and materials that shape our daily lives.

Zittel's work rests at the intersection of art, architecture and design. A world-builder, Zittel's practice manifests within her live/work residence A-Z West — an artwork and homestead located on over 70 acres in the California high desert next to Joshua Tree National Park. Since its inception in 2000, A-Z West has functioned as an evolving testing ground for living — a place in which spaces, objects, and acts of living all intertwine into a single ongoing investigation into what it means to exist and participate in our culture today. The exhibition demonstrates the immersive gestalt of Zittel's all-encompassing practice where every material aspect of daily life is examined and her ethos for living guides all action.
The exhibition opens Jan. 25 and runs through March 8. Find out more.
Crack the Code in the Cyber Escape Room
Does your team have what it takes to crack the password? Computing Services is offering a fun and engaging team building opportunity, called Hacked Escape Room.
Register your team for sessions from 2-3 p.m. on Jan. 28, 29 and 30 in the Cohon Center's Rangos Ballroom.
Thank a Donor Day Celebrates Faculty and Staff
On Jan. 22, the Carnegie Mellon University community will celebrate Thank a Donor Day to express gratitude to the supporters who are fueling programs, initiatives and opportunities across CMU.   
Faculty and staff make a powerful collective impact through their philanthropy. On Thank a Donor Day, faculty and staff supporters will be thanked with a special gift just for donors.
Donors can pick up their gift at the following locations:
Lee Lobby, CUC, 9 a.m. to 1 p.m.
Tepper Quad Atrium, 10 a.m. to 4 p.m.
Watch for tags around campus next week highlighting how supporters are making a difference at CMU. Faculty and staff can also join the conversation on social media using the hashtag #CMUThankaDonor.  
Take the Fitness Challenge
The Athletics and Physical Education Department is once again hosting a fitness challenge for members of the CMU community. To complete the challenge, participants must exercise 20 minutes a day, four days a week for six weeks from Jan. 27 through March 8. Track your progress and become eligible for a raffle with great prizes. Sign up today.
Want to Jumpstart Your Business Idea?
The Swartz Center for Entrepreneurship is currently recruiting teams for its spring 2020 NSF Innovation Corps (I-Corps) customer discovery training program. CMU faculty, staff, students and recent alumni are eligible to apply and teams can be reimbursed up to $2,500 for eligible expenses to assist in commercializing their STEM technology.
Further details on the program and eligibility can be found online. Since 2014, there have been over 150 teams in the program that have received more than $60 million in additional funding for their ideas. The deadline for teams to apply is Jan. 27 at http://bit.ly/spring_i-corps.
What's the Future for CMU's Shuttle and Escort Service?
Parking & Transportation Services is hosting an open forum to discuss the current state and future of the Carnegie Mellon Shuttle and Escort Service. The forum will be held from 6 – 8 p.m., Thursday, Jan. 23 in the Cohon Center's Connan Room.
Refreshments will be served. Questions? Contact Michelle Porter at mporter@andrew.cmu.edu.
CMU-Alert Test Scheduled for Friday, Jan. 17
A test of the university's emergency notification service, CMU-Alert, will be conducted at 4:30 p.m. on Friday, Jan. 17. In the event of an actual emergency, CMU-Alert sends email, voice and text messages that provide brief details and direct people to www.cmu.edu/alert for more information, instructions and updates.
Students, faculty and staff automatically receive CMU-Alert messages to their email and phone numbers listed in the Student Information Online (SIO) and Workday systems. Please make sure your information is accurate in SIO and Workday.
To help faculty and staff update their personal contact information in Workday — specifically office and mobile phone numbers — see the Change Contact Information guide. Please note that faculty and staff wishing to receive text alerts must identify their cellphone number as a mobile device in the drop-down menu. If you need to update your office phone information in Pittsburgh, please contact your department administrator.
Also, please download the CMU Rave Guardian Mobile App, a virtual buddy system that turns your smartphone into a safety device. To learn more about the app and how to download it, go to https://www.cmu.edu/erm/guardian.html.
If you have any questions regarding this information, please contact cmu-alert@andrew.cmu.edu.
Did You Know?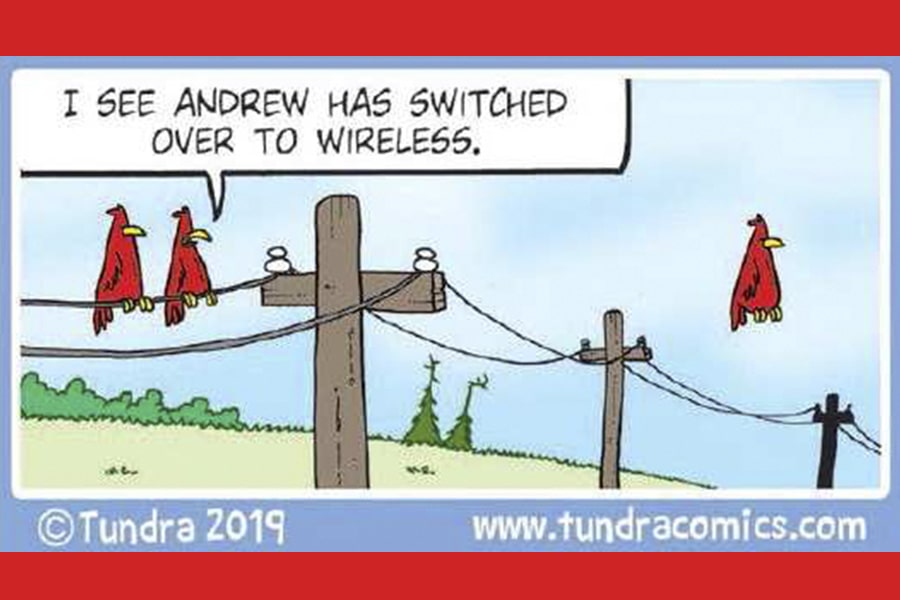 Alex Hills, distinguished service professor of engineering and public policy, thought this cartoon from tundracomics.com would give readers a chuckle. In the 1990s, Hills was the founder and leader of CMU's Wireless Andrew project, which became the first wireless network on a university campus, and was the forerunner to today's ubiquitous Wi-Fi. Hills tells the story of creating Wireless Andrew in his book "Wi-Fi and the Bad Boys of Radio."