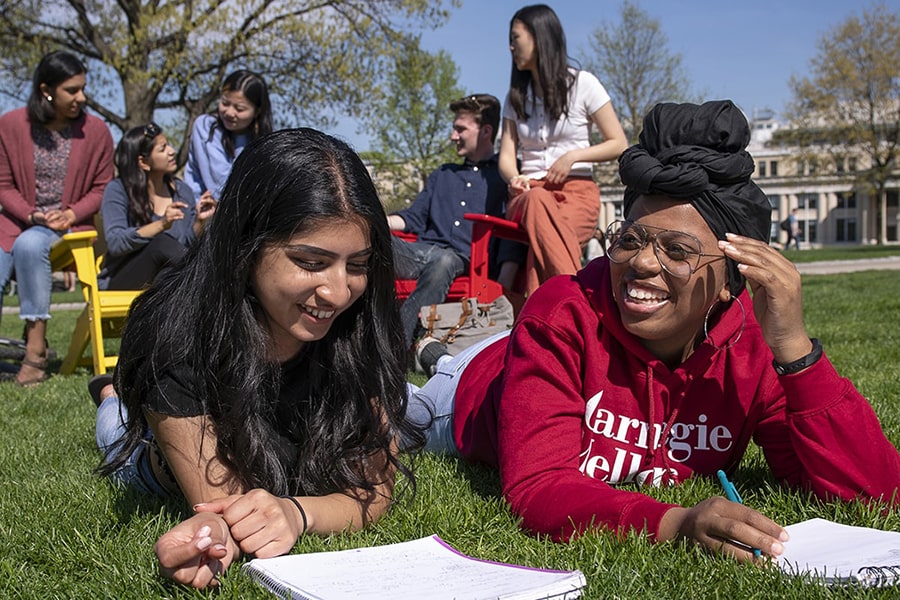 February 26, 2020
News Briefs
Heinz, Metro21 To Host G2U Initiative
Heinz College is one of two new Volcker Alliance Regional Council sites that support the efforts of their signature Government-to-University (G2U) Initiative. The second new Regional Council will be located in Los Angeles. G2U is an innovative approach to addressing critical governance challenges by building structured regional networks of governments and universities. The initiative aims to catalyze a robust local marketplace that can sustainably connect governments' hiring and research needs with local university capacity.

"We have a long history of helping governments become more evidence-based and analytical in their decision-making, and collaborating with an esteemed partner like the Volcker Alliance unlocks new possibilities for creating mutually beneficial relationships between universities and governments," said Ramayya Krishnan, dean of Heinz College.

The new Pittsburgh Regional Council will be headed by Heinz College and its Metro21: Smart Cities Institute. Metro21 is a university-wide research center that develops and deploys 21st century solutions to the challenges facing metropolitan regions. Metro21 projects address problems related to safe mobility, public health, net zero energy, clean air and water, equitable economic prosperity, and smart building and infrastructure.

"Through our existing partnerships with the City of Pittsburgh, Allegheny County, the Allegheny County Airport Authority, and many other community, government, nonprofit, and private organizations, we have established a collaborative real-world testbed for solutions that have positive and lasting effects on the Pittsburgh metro area and all the people who live here," said Karen Lightman, executive director of Metro21. "Deepening our partnership with the Volcker Alliance will allow us to further extend our impact throughout the region, including in surrounding suburban, exurban, and rural areas."
Lunch and Learn with Dining Services 
Dining Services is hosting a Lunch and Learn in honor of National Nutrition Month from noon to 1 p.m., Friday, March 13 in the Cohon Center's Danforth Conference Room. Chartwells Registered Dietitian Marla Breitbart and Sustainability Coordinator Tyler Iddon will lead a discussion exploring the concept of plant-forward eating — a style of cooking and eating that emphasizes and celebrates plant foods — that can fit into any eating pattern. Chartwells Senior Executive Chef George will share and demonstrate his tips for incorporating more plants into a favorite dish without compromising taste, texture and visual appeal. 
Enjoy a light plant-forward lunch, compliments of Staff Council Wellness Committee and Dining Services. This event is FREE, but seats are limited. Please consider bringing a non-perishable food donation for The CMU Pantry to help combat food insecurity on campus!
CMU's Pre-College Application Deadline is Approaching
The final application deadline for Carnegie Mellon's Pre-College Programs is March 15.
The programs offer rising high school juniors and seniors opportunities to explore college life inside and outside of the classroom. Students mirror CMU's robust undergraduate experience, receiving instruction from acclaimed Carnegie Mellon faculty and staff.  
"It gives students the ability to test drive what they think they want to major in as an undergrad," said Susie Rush, director of the Pre-College Programs.
Students are accepted on a rolling basis. Learn more.
Who's New at CMU?
Carnegie Mellon welcomes the following new staff members.
Darian Reynolds, housing operations coordinator, Housing Services Administration;
Hadley Pratt, administrative assistant II, Robotics;
Davide Coppola, user interface software engineer, Robotics; and
Kyle Henderson, FMS supervisor/zone manager, FMS Operations.
Did You Know?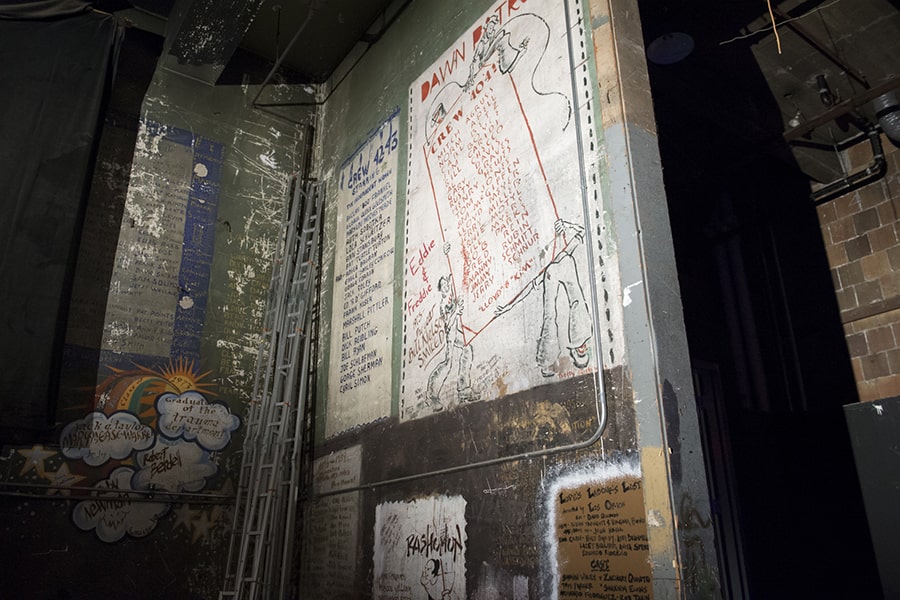 Behind the stage of Kresge Theatre in the College of Fine Arts, senior "dramats" — drama students — sign the walls (pictured above) and ceiling before graduating. Among these young hopefuls: (below, l. to rt.) Ted Danson, Blair Underwood and Holly Hunter.