ANSYS Hall Earns Honor Award for its Architecture
ANSYS Hall has received an honor award for its architecture from the Pennsylvania chapter of the American Institute of Architects. The four-story, 36,000 square-foot mixed-use building is the hub of the College of Engineering's "Maker Ecosystem," providing students, faculty and researchers with cutting-edge computational, prototyping and simulation tools that inspire innovation and creative problem-solving.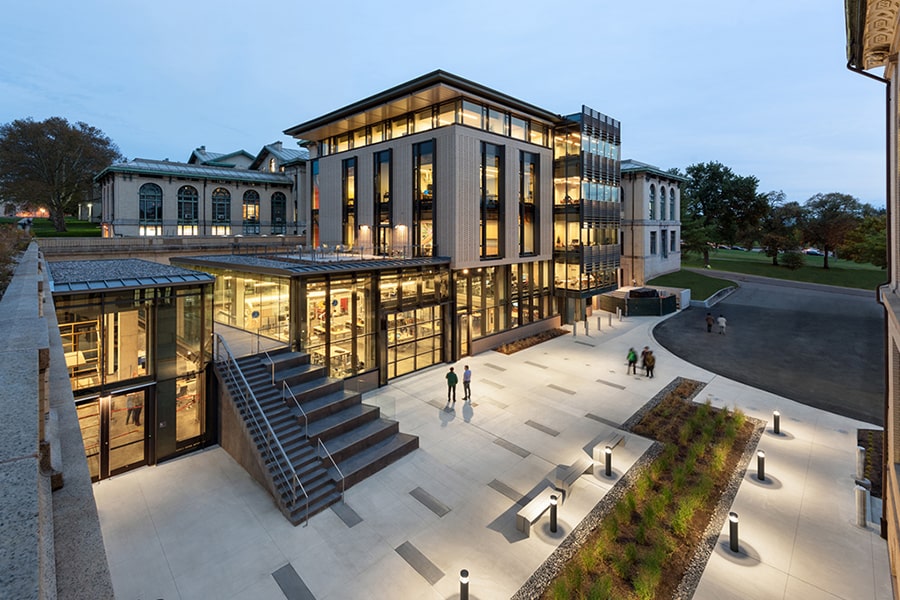 The building, which opened in summer 2019, includes a large, high bay space where students can assemble full-scale projects and prototypes. Other features include collaboration areas, conference rooms, undergraduate lab spaces, training and lecture space, and office space. 
In announcing the award, Tom Kundig, who chaired the 2020 jury, called ANSYS Hall a "superb project" and commented on how "skillfully this addition to this historic campus worked between the modern insertion and the historic campus itself."
ANSYS Hall team members were CMU's Campus Design and Facility Development, the Bohlin Cywinski Jackson architectural firm and Mosites Construction Company.
CARES and TESF Funding Still Available for Students
Carnegie Mellon recognizes that the COVID-19 pandemic continues to create financial hardships for many students and families. Dedicated financial resources from the federal CARES Act Relief Fund and CMU's Tartan Emergency Support Fund are still available for undergraduate and graduate students.  
Winter Break Virtual Events and Resources
Stay connected to each other and CMU during the extended winter break with virtual programs and offerings about wellness, mental health, career/internship exploration and more. More opportunities will continue to be added to this page so check back often for events to take part in and ways to connect over the break.
34 Tartans Recognized as Top Student-Athletes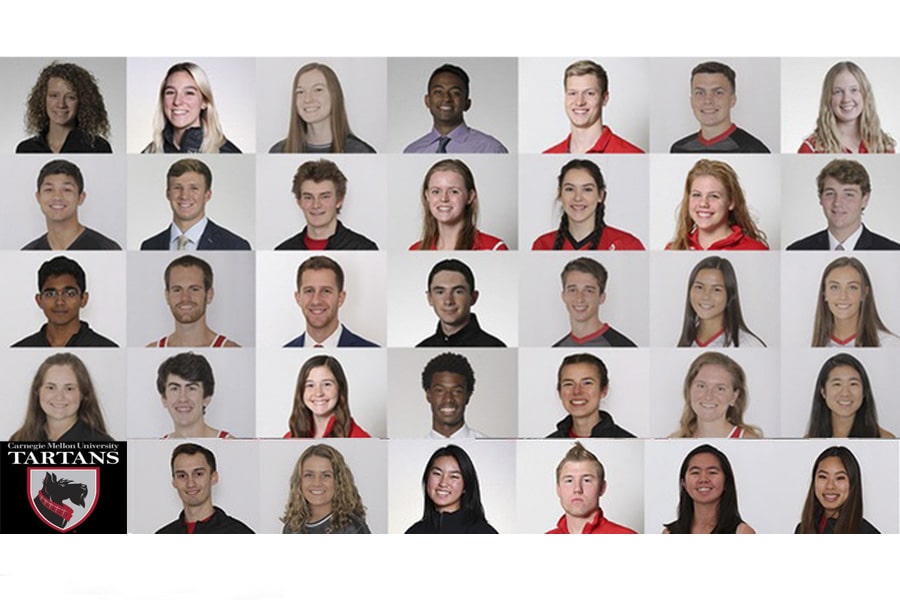 Although the traditional fall and winter seasons haven't been played at Carnegie Mellon this year, the Department of Athletics is continuing to celebrate its top student-athletes. Thirty-four outstanding juinors and seniors representing each undergradaute college and team were recently recognized for carrying the highest GPAs. Fourteen of the 34 hold a perfect 4.0.
"Our talented student-athletes represent the best of CMU by performing at an outstanding level academically, and demonstrating teamwork and leadership through their commitment in the pool or on the field, track or court," said President Farnam Jahanian. "Despite the disappointment of not being able to play competitively this year, that commitment has been unwavering and I am so proud to recognize and support these students on their achievements."
"You have excelled in every facet of your Carnegie Mellon experience, and you have made our intercollegiate athletics program excellent with your passion, commitment and work ethic," said Director of Athletics Josh Centor in a communication with the honorees. "You are the model for what intercollegiate athletics ought to be, and demonstrate that anything can be accomplished when you set your mind and heart to it."
Each winter for the past six years, the CMU Department of Athletics has celebrated its top academic athletes at the Student-Athlete Academic Achievement Celebration during finals week. The pandemic has put that in-person celebration on hold for now.
Students Launch Book Drive to Help Inmates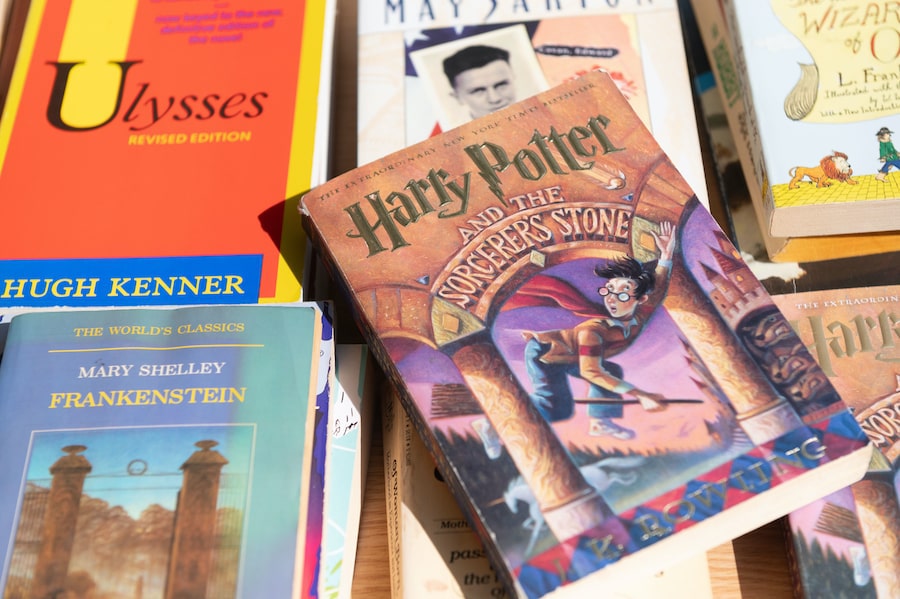 Students under the guidance of Kathy Newman, an associate professor of English at Carnegie Mellon, organized a book drive for the inmates of the Allegheny County Jail (ACJ).

The students in Newman's "Banned Books" course initiated the drive in response to the ACJ's mid-November decision (now reversed) to restrict inmate reading to 90 minutes per day on reading tablets or selections from the jail's "leisure library," which, the students said, was insufficient for the need.

Newman first learned of the new policy at the ACJ from one of her students, Elena Delvecchio, a sophomore studying in the School of Drama. Newman then asked the class if they wanted to brainstorm some possible actions in response. Six students volunteered to organize a book drive.
Kerry Mills, a first-year student in the Dietrich College of Humanities and Social Sciences, emphasized the importance of the book drive.

"At the current time, the inmates really only have access to classical literature that not everyone is trained to understand," Mills said. "With the book drive we are hoping to collect books that people from all backgrounds can enjoy."
Learn more about the book drive.
Alumnus, Nimble Robotics Founder Named to Forbes 30 Under 30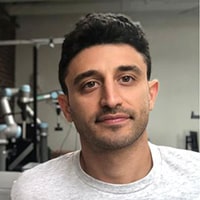 Alumnus Simon Kalouche has been named to Forbes 30 Under 30 list in the manufacturing and industry category. Kalouche, who earned his master's degree in robotics in 2016, is a Swartz Fellow and founder and CEO of Nimble Robotics, a company using technology to make e-commerce fulfillment better.
Nimble's robots "pick and pack anything" and are filling thousands of customer orders for some of the world's largest retailers. Its early employees come from AI labs at Carnegie Mellon and Stanford and its backers include famed roboticists Sebastian Thrun, a former CMU professor, and Fei-Fei Li. Annual recurring revenue is expected to reach $4 million in 2021.
Library Hours: Winter 2020 Schedule
To accommodate students seeking quiet space for final exams, Hunt Library will be open through December 23. Seats musts be reserved in advance, using this link. The Libraries will continue to offer curbside pickup services and all current virtual services will remain in effect. Books can be returned through the Hunt Library book drop. Subject to a review of the situation after the winter break, the Libraries plans to reopen all locations to the public on January 19, 2021. Visit the University Libraries COVID-19 FAQ for more information about operations during this time.
Who's New at CMU?
Carnegie Mellon welcomes the following new staff member this week.
Julia DeMarino, Research Animal Care Technician, Neuroscience Institute.