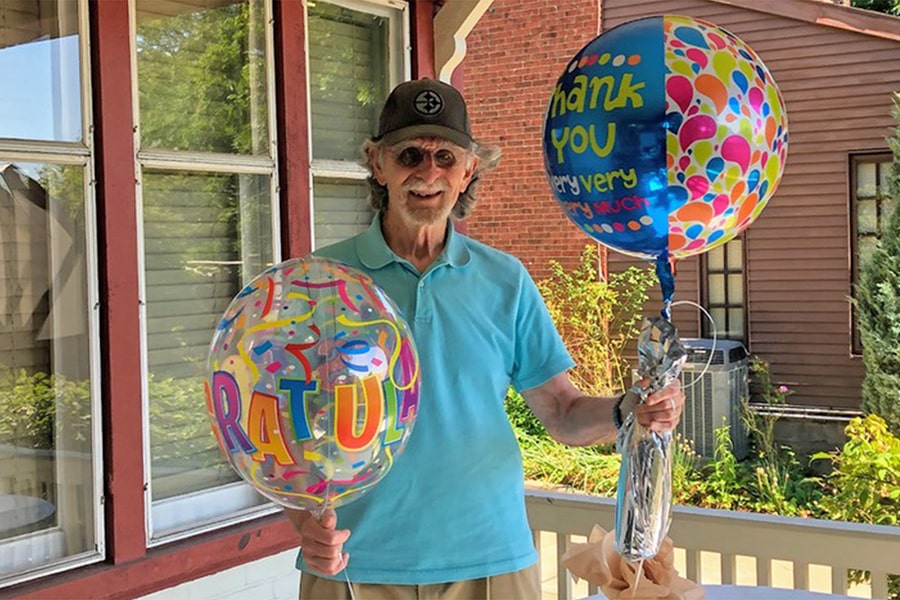 August 12, 2020
News Briefs
David Klahr Retires After More Than 50 Years at CMU
David Klahr, the Walter van Dyke Bingham Professor of Cognitive Development and Education Science in the Psychology Department, has retired after more than 50 years at Carnegie Mellon.
"David has been a leader both academically and administratively in our department for many decades, and his retirement is well-earned," said Michael Tarr, the Kavčić-Moura Professor of Cognitive and Brain Science and Head of the Department of Psychology. "I hope everyone can join me in thanking him for his leadership, his scholarly contributions to psychology, his sage input and his welcome sense of humor."
Klahr received his doctoral degree (1968) from the Carnegie Institute of Technology in the Graduate School of Industrial Administration, now the Tepper School of Business. He joined the university as a faculty member in 1969. During his tenure at the university, he has chaired the Psychology Department (1983–1993), was director of the Literacy in Science Center as well as training director for the Program in Interdisciplinary Education Research. He taught numerous undergraduate courses and advised dozens of graduate students and post-docs.
From the outset, Klahr has focused his research on complex cognitive processes, including those involved in voting behavior, college admissions, consumer choice, peer review, problem-solving and scientific reasoning. He pioneered the application of information processing analysis to questions of cognitive development. In the mid-70s in collaboration with his colleague Iain Wallace, he formulated the first computer simulation models to account for children's performance on a variety of Piagetian tasks and other problems. His most recent research focused on the cognitive processes that support children's understanding of the fundamental principles underlying scientific thinking.
50+ Seniors Inducted into Phi Beta Kappa
Fifty-three seniors were inducted into Carnegie Mellon University's chapter of the Phi Beta Kappa Society (PBK) in spring 2020. Only about 10 percent of college students across the United States are invited to join PBK.

In a virtual ceremony, William Alba, PBK chapter president, assistant dean for diversity in the Mellon College of Science and director of CMU's Science and Humanities Scholars Program, welcomed the seniors into a society "where friendships and interactions between its members are paramount." See the list of new inductees.
Ph.D. Students To Enhance STEM Diversity Through Podcast, Outreach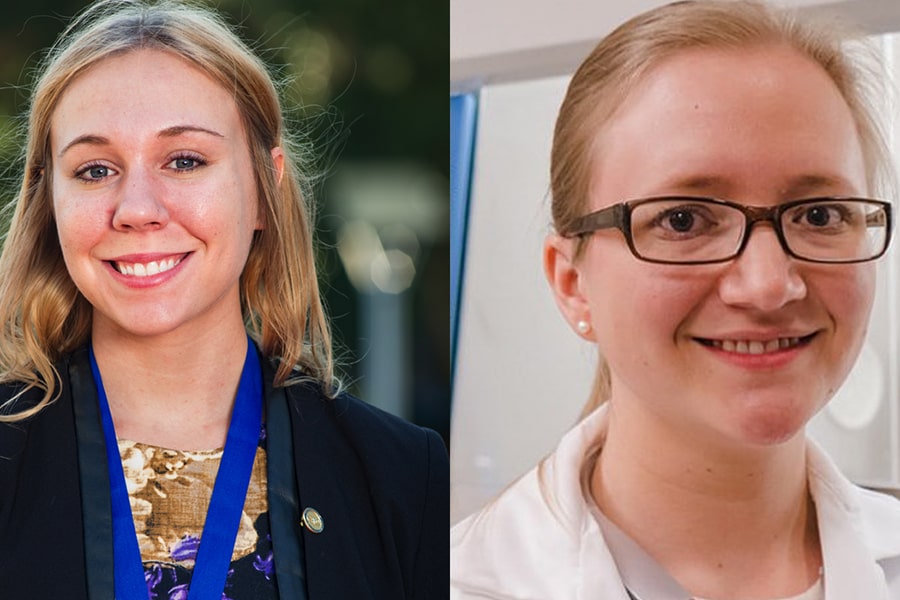 Biological Sciences Ph.D. candidates Alyssa Lawler and Sarah Werner plan to use their department's $5,000 Margaret Carver Award for Enhancing Diversity, Equitability and Inclusion by creating a podcast and outreach program for children of immigrants and refugees.

Lawler requested the award to create a podcast on science at CMU. "I think storytelling is such a powerful and inclusive way to communicate science and it can really help bring anyone into our world," she said.

The forthcoming podcast would showcase student-driven research at CMU while aiming to demystify science and give listeners a candid view into diverse perspectives from scientists: who they are, what they do and the challenges they face in the scientific and public community. Lawler would also like to incorporate wider discussions on mental health, politics and diversity in science.

Werner plans to use the award to nurture an interest in STEM among children of immigrants and refugees. She will design an interactive outreach curriculum for children who are enrolled in local programs. The curriculum will introduce them to fundamental scientific principles, notable discoveries and current developments while emphasizing critical thinking and problem-solving skills. Werner also plans to invite guest speakers to share their research, broadening the children's exposure to STEM, and organize a science fair that students could participate in through the program.

Find out more.
Engineering Faculty Win Dean's Early Career Fellowships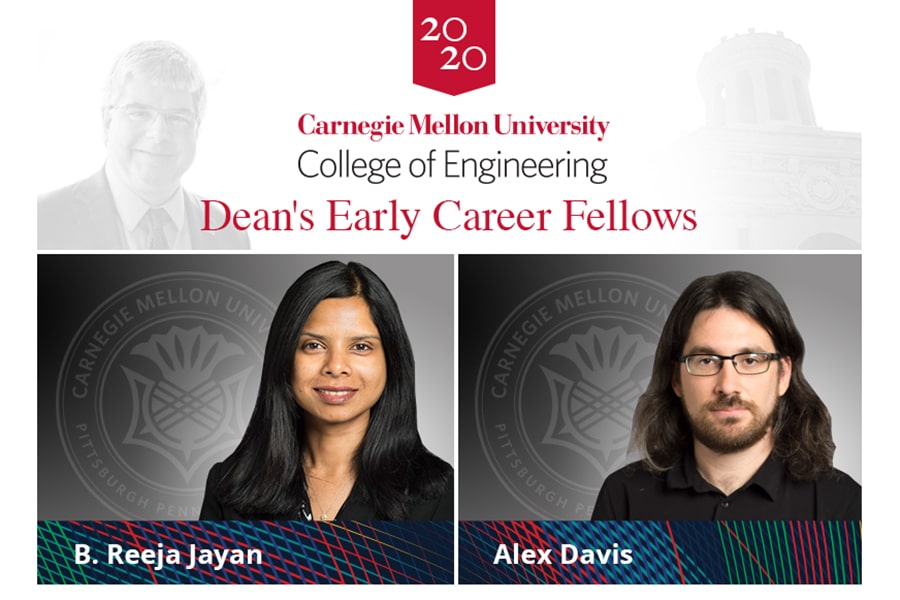 Two College of Engineering faculty members, B. Reeja Jayan and Alex Davis, have been selected to receive the 2020 Dean's Early Career Fellowship in recognition for their exemplary contributions to their respective fields. The fellowship provides funding to continue their innovative research.

Jayan, an associate professor of mechanical engineering, leads her multidisciplinary lab's research in field-assisted materials growth, exploring different ways electromagnetic fields can synthesize materials previously unavailable for conventional synthesis routes. Her work has been awarded funding from the Department of Energy (DOE), the Defense Advanced Research Project Agency (DARPA) and private sponsors. Jayan has earned numerous young investigator awards, including the 2018 National Science Foundation (NSF) CAREER Award, The Incline Who's Next: Technology Award, and Pittsburgh Magazine's 40 Under 40 Award.

Davis, an associate professor of engineering and public policy, studies the behavioral foundations of policy, with specific applications in innovation and entrepreneurship, energy, the environment, health, and information and communication technologies. His unique expertise has led to interdisciplinary collaborations inside and outside of Carnegie Mellon. He is a member of the Behavior, Decision, and Policy Group, the Carnegie Electricity Industry Center (CEIC), and the Center for Climate and Energy Decision Making (CEDM).
CareLink – Find Help, Find a Job, All Within the CMU Community
CareLink is a platform that allows talented members of the CMU community to share their skills and services with others on campus in need of help.

CareLink allows staff, faculty and students to post both requests for services and services available. Users can search the site by service provider profiles and by job postings of those seeking services. In addition to the CMU community, CMU staff, faculty and students can sponsor individuals – such as a sibling or a spouse – to allow them to use the site.

Developed by the Committee on Faculty Diversity, Inclusion, and Development in conjunction with the Vice Provost's Office, CareLink aims to address the CMU community's service needs. The Office of Human Resources is now sponsoring CareLink.

The next time you need a babysitter or tutor, or if you are looking to earn some extra money by providing a service, check CareLink for potential matches right here on campus.

CareLink is a way for our community to connect, to support one another, and to embrace our shared talent.

Find out more.
Cohon Center Marketplace Renovations To Run Through December
The Marketplace dining venues (rooms 231 and 234) on the second floor of the Cohon University Center are being renovated from August through the end of December.

The Catering Kitchen (room 226) will remain open and functioning during the entire construction period. The throughway between the various rooms to the east and west will be closed for the duration of construction. An ADA accessible path will be made available through the construction area for those that need it.

Plumbing and HVAC work related to this project will also be performed in the first floor racquetball courts. The first floor throughway will remain open during construction.

The kitchen exhaust fans on the roof of the Cohon University Center will also be replaced during this time.

Please contact Penny Toniolo, CDFD project manager, with any questions or concerns at ptoniolo@andrew.cmu.edu.
Nominate Your Outstanding Colleagues for an Andy Award; Nominations Due August 26
Nominations for the Andy Awards, the university's staff recognition program, are now being accepted. Now more than ever, we encourage you to take the time to nominate your colleagues whose outstanding work is deserving of this special recognition.

All nomination materials must be submitted by 5 p.m., Wednesday, August 26.

Award recipients will be announced and recognized this fall. The Andy Awards planning committee is currently exploring alternative options for the award ceremony, including hosting the event virtually.

For more information, including details about the nomination process, award category descriptions and criteria and past winners, visit the Andy Awards website.
Who's New at CMU?
Carnegie Mellon welcomes the following new staff members.
Fatima Kizilkaya, Education Associate, Machine Learning Department; and
Michael Elmer, Sr. Financial Analyst, University Budget and Financial Planning.