September 05, 2019
Discussion of Race Relations in America Leads Off University Lecture Series
By Bruce Gerson bgerson(through)cmu.edu
Three pre-eminent thought leaders in social justice, medicine and learning are the invited speakers this fall in the 2019-20 University Lecture Series. Each year, the ULS features a diverse range of lectures and performances to highlight topics of interest to the campus community, the nation and the world.
"We had a tremendous response to the 2018-19 speaker series, and I believe this year's lineup will be just as engaging," said Amy Burkert, vice provost for education. "In our continual effort to raise the relevance of the series and respond to the expressed interests of our campus community, the ULS committee encourages you to nominate speakers, performers or topics you would like to see included in our offerings. On behalf of the committee, thank you for taking an active role in shaping this year's campus conversations and helping us envision programs for the future."
Here's a look at the fall lineup.
An Evening with Michelle Alexander
4:30 p.m., Sept. 26
McConomy Auditorium, Cohon University Center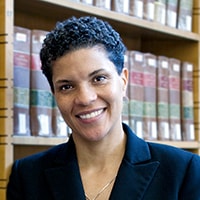 Michelle Alexander is a legal scholar, social justice advocate and New York Times columnist whose work focuses on race and criminal justice, and how the "War on Drugs" and other governmental policies have created a New Jim Crow Era. In this ULS discussion, Alexander will lead conversations on the state of race relations in America and injustices found within the U.S. legal system.
A visiting professor at Union Theological Seminary, Alexander is the author of the 2010 bestseller "The New Jim Crow: Mass Incarceration in the Age of Colorblindness." In the book, she reveals the systemic racism in the American prison system, showing that by targeting black men through the War on Drugs and decimating communities of color, the U.S. criminal justice system is a contemporary system of racial control.
The New York Review of Books described the book as "striking in the intelligence of her ideas, her powers of summary, and the force of her writing."
Before joining the Union Theological Seminary, Alexander was director of the Racial Justice Project at the American Civil Liberties Union of Northern California. She also directed the Civil Rights Clinic at Stanford Law School and served as a law clerk at the U.S. Supreme Court and the U.S. Court of Appeals for the D.D. Circuit.
Dickson Prize Lecture
Dr. Emery N. Brown
4:30 p.m., Oct. 10
Rangos Ballroom, Cohon University Center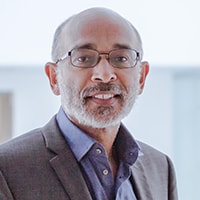 Dr. Emery Brown, one of the world's leading physicians and scientists and the 2018 winner of Carnegie Mellon University's Dickson Prize in Science, will discuss "The Dynamics of the Unconscious Brain Under General Anesthesia."
Brown is the renowned Edward Hood Taplin Professor of Medical Engineering and Computational Neuroscience at MIT, the Warren M. Zapol Professor of Anesthesia at Harvard Medical School and an anesthesiologist at Massachusetts General Hospital (MGH). He directs an interdisciplinary team studying the neuroscience of general anesthesia, which is considered one of the most significant mysteries of modern medicine. He also leads the Neuroscience Statistics Research Laboratory at MGH and MIT, where his team is developing statistical methods and signal processing algorithms to analyze data collected from neuroscience experiments.
Brown's research has developed a framework for understanding how anesthetic drugs create the altered state of general anesthesia. His statistics research is developing algorithms and methods to accurately characterize the dynamic properties of neuroscience data.
One of only 21 people who are members of all three National Academies — Medicine, Science and Engineering — Brown is considered the "world's expert on statistical analysis of neuronal data," and his work in anesthesia has been "truly transformative," said CMU Statistics Professor Robert Kass, who nominated Brown for the Dickson Prize.
This lecture was originally scheduled for Jan. 31, 2019, but extreme cold temperatures caused it to be postponed.
Simon Initiative Distinguished Lecture
Michelene (Micki) T.H. Chi
4:30 p.m., Nov. 12
Simmons Auditorium A, Tepper Building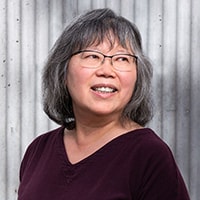 Michelene (Micki) T.H. Chi is a cognitive and learning specialist whose research focuses on how students learn best, especially complex concepts in science, technology, engineering and mathematics. Chi's Simon Initiative lecture is titled "ICAP: How to Promote Deeper Learning by Engaging Students Cognitively." ICAP assumes that Interactive engagement is superior for learning than Constructive engagement, and they both exceed the benefits of Active or Passive engagement.
Chi earned her bachelor's degree in mathematics and her Ph.D. in psychology from Carnegie Mellon. Her thesis was titled "The Development of Short-term Memory Capacity" and her thesis committee consisted of David Klahr, Patricia Carpenter and the late Nobel Laureate Herbert Simon.
Chi is the Foundation Professor and the Dorothy Bray Endowed Professor of Science and Teaching in the Mary Lou Fulton Teachers College at Arizona State University. She also is director of ASU's Learning and Cognition Lab. In 2018, she was named a Regents Professor, the highest faculty distinction at ASU.
In 2010, Chi was elected into the National Academy of Education and in 2016 she was inducted into the National Academy of Arts and Sciences. She received the E.L. Thorndike Career Achievement Award from the American Psychological Association in 2015 and earned the Rhumelhart Prize from the Cognitive Science Society earlier this year.