October 22, 2019
You're Invited to Tartan Community Day
Students, faculty, staff and alumni will come together Friday, Oct. 25 to connect, reflect, restore and have fun.
The inaugural Tartan Community Day, an idea initiated by the Task Force on the CMU Experience, includes a variety of exciting activities for all members of the university community.
"The Task Force on the CMU Experience was convened in 2016 to closely examine the Carnegie Mellon experience and take action to enhance a community in which all members can engage, build resilience and thrive," said Provost Jim Garrett in a message to the campus community announcing the event. "From the start, the task force recommended a day off focused on gathering the campus for reflection, engagement and fun. Celebratory days like Founders Day and the Presidential Inauguration galvanized the task force's commitment to shape an annual tradition our entire campus community could adopt."
The Tartan Community Day schedule includes a fireside chat with alumna and Tony Award winner Renée Elise Goldsberry, a community lunch and student talent show, a time to choose your own activity from a long list of options, a discussion with principal investigator David Creswell about the Life@CMU Project, and a performance by guest comedian Michelle Wolf.
"I am very thankful to work at a university that brings the entire community together and am excited for CMU staff to have the opportunity to celebrate with our students by participating in the various activities planned throughout the day," said Michelle Piekutowski, associate vice president and chief human resources officer.
"While understanding that business needs still have to be met, I encourage all supervisors to be as flexible as possible with allowing staff members to choose their personal Tartan adventure for the day. I personally hope to try out a free GroupX class," Piekutowski said.
Garrett also said he looked forward to participating.
"I look forward to being present with all of you on October 25th as we look ahead to a CMU that continues to inspire our passion, build our ethic of care and leverage our community's strengths," he said.
Tartan Community Day Schedule
10 – 11:30 a.m.
A Conversation with Renée Elise Goldsberry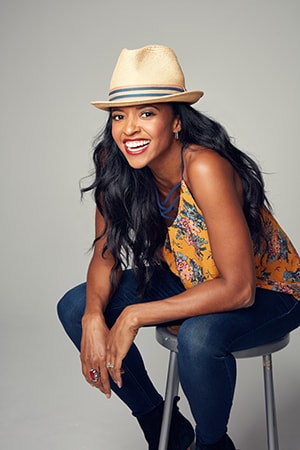 This student-focused event, features a light breakfast and discussion with Tony and Grammy Award-winning alumna Renée Elise Goldsberry, moderated by Thomas W. Douglas, director of choral activities and opera studies.
A star of stage and screen, Goldsberry originated the role of Angelica Schuyler in the Broadway cast of "Hamilton," for which she won the 2016 Tony Award for Best Featured Actress in a Musical.
Faculty, staff and alumni are welcome to view the event at a watch party in the PNC Foundation Event Spaces on the second floor or on a big screen located in the Welcome Center on the first floor of the Tepper Quad, where the event will be simulcast.
11:30 a.m. – 1:30 p.m.
Tartan Showcase and Community Lunch
Grab your complimentary lunch and head to Rangos to see some of CMU's world-class talent featuring student performers and organizations. Pop-up attractions and roving artists can be found throughout the CUC.
11 a.m. – 3 p.m.
Choose Your Own Tartan Adventure

This is your day to use how you need it most, so choose your own adventure, from rock climbing and riding a zip line to yoga, Zumba and community service.  See the list of activities to choose from.
3:30 – 5 p.m.
Changing the Narrative About Life@CMU
Rangos Ballroom, Cohon University Center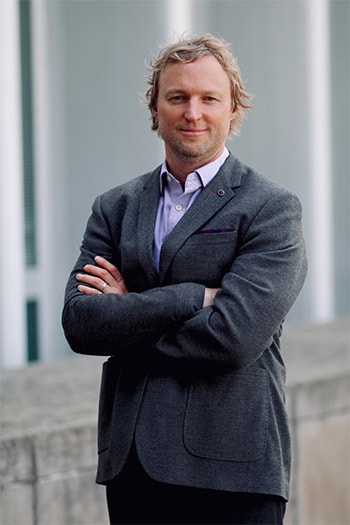 The Life@CMU Project took the first steps to examine student behavior and how factors like stress and sleep affect and predict overall wellbeing. Now, principal investigator David Creswell, associate professor of psychology, asks how we change the story about our campus life and find better ways of supporting one another. Join the conversation and grab a complimentary Leona's ice cream sandwich and personal wellness kit! Come early: President Jahanian will introduce the session and the first 50 attendees will receive a CMU blanket!
7:30 p.m.
Tartan Turn Up Presents Michelle Wolf
Rangos Ballroom, Cohon University Center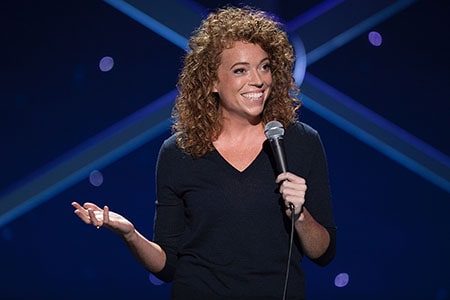 Comedian Michelle Wolf has quickly become one of the most influential voices in the comedy landscape since her performance at the 2018 White House Correspondents Dinner and her critically acclaimed variety sketch series "The Break with Michelle Wolf" on Netflix.
Learn more about Tartan Community Day schedule.