October 08, 2019
News Briefs
Miller ICA Presents STUDIO's 30th Anniversary Exhibition
Carnegie Mellon's Miller Institute for Contemporary Art presents "Intersections: Frank-Ratchye STUDIO for Creative Inquiry 30th Anniversary Exhibition," Oct. 12 through Nov. 17. This 30th anniversary group exhibition celebrates the atypical, anti-disciplinary, and inter-institutional spirit of the Frank-Ratchye STUDIO for Creative Inquiry, the research laboratory of Carnegie Mellon's College of Fine Arts. The exhibition will highlight intersections of the arts, science, technology, and culture through a survey of cutting-edge projects cultivated at the STUDIO and developed by national and international artists.
"This exhibition is the culmination of the STUDIO's support for projects that redefine the role of artists in a quickly changing world," said STUDIO Director and Professor of Art Golan Levin. "For three decades, our laboratory has specialized in supporting emerging artists, faculty, staff and students who create and adapt new technologies, who reimagine social norms, and who instigate and advance culture into new frontiers."
The show includes database-driven interactive projects, real-time robotic installations, video sculptures, and virtual reality experiences, as well as documentation of more than 120 other projects from the STUDIO's archives.
An opening reception will be held from 6-8 p.m., Friday, Oct. 11 at the Miller ICA. Find out more.
Babcock, Tarr Reappointed as Department Heads
Linda Babcock and Michael Tarr have been reappointed to lead the Social and Decision Sciences and Psychology departments, respectively.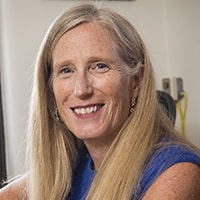 As department head, Babcock, the James M. Walton Professor of Economics, initiated the world's first undergraduate major in Behavioral Economics, Policy and Organizations and two new doctoral programs — Behavioral Economics and Behavioral Marketing and Decision Research — with the Tepper School of Business. The department also developed the Executive Program in Behavioral Economics, an education program designed to help executives strengthen their brand, engage consumers, improve employee well-being and institutionalize an evidence-based approach to organizational decision-making and change management. Babcock also holds an appointment in the Heinz College, where she served as acting dean from 2000 to 2001. She is the founder and faculty director of the Program for Research and Outreach on Gender Equity in Society (PROGRESS), one of the founders of the Center for Behavioral Decision Research and the founder of the Leadership and Negotiation Academy for Women. Find out more about Babcock.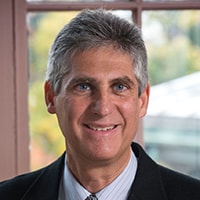 Tarr, the Kavčić-Moura Professor of Cognitive and Brain Science, has introduced a variety of initiatives to engage faculty, staff and students in charting the future of CMU's highly ranked Department of Psychology. As part of this effort, he has built mechanisms for transparency and decision-making by launching an annual department retreat and committees dedicated to diversity and inclusion and strategic planning. During his first term as department head, Tarr increased financial support for undergraduate, graduate and faculty research, and he secured funding to increase the size of the graduate program. Since joining CMU in 2009, Tarr has been instrumental in advancing the university's and the city's positions in brain and behavioral sciences. From 2009 to 2014 he served as co-director of the Center for the Neural Basis of Cognition, a joint program between CMU and the University of Pittsburgh, and he has been an important contributor to the launch of the new Carnegie Mellon Neuroscience Institute. Learn more about Tarr.
Dietrich College Launches Humanities@CMU Initiative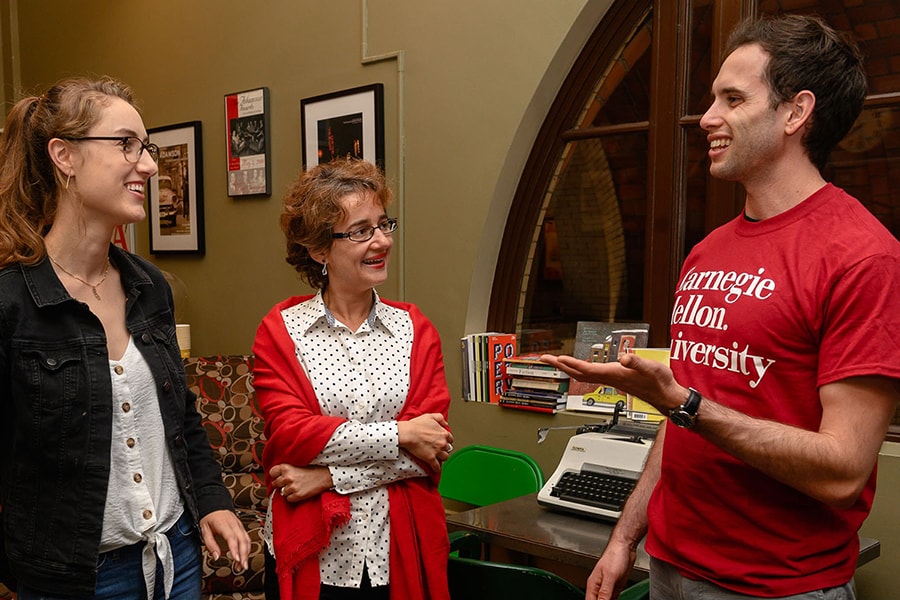 Led by Andreea Ritivoi (center), head of the Department of English, the Humanities@CMU Initiative will pursue a number of goals and introduce new programs to benefit students, faculty and community members engaged in the humanities.
Carnegie Mellon's Dietrich College of Humanities and Social Sciences is launching an initiative that will promote and advance the university's strengths in the humanities. Among its many goals, the Humanities@CMU Initiative will identify intellectual areas involving the humanities that represent real opportunity for growth in education and research, and create strategies for forming a stronger community of students and faculty interested in the humanities.
Richard Scheines, the Bess Family Dean of the Dietrich College of Humanities and Social Sciences, announced the initiative in a letter to his college's faculty, staff, students and alumni today. The launch of the Humanities@CMU Initiative follows a town hall on the humanities held in April to solicit feedback and ideas from members of the university community.
"Students majoring in the humanities at CMU are among the best in the nation, both compared to other humanities students but also compared to STEM students. Likewise, humanities faculty at CMU are among the finest scholars and researchers in their areas, with national and international reputations on par with those of their peers at institutions known for strength in the humanities," Scheines said. "We thus have an excellent opportunity to create a distinctive CMU brand in which the humanities shine in their own right but are also integrated synergistically into all areas of a university."
Free Tickets Available to Thomas Friedman Lecture, Oct. 15
Free tickets to a lecture by Thomas Friedman, Pulitzer Prize-winning journalist and bestselling author, are available for Carnegie Mellon students, faculty and staff. Friedman's lecture is at 8 p.m., Tuesday, Oct. 15 in Carnegie Music Hall.  
Friedman's lecture is the culminating event of the American Middle East Institute's 12th Annual Business Conference featuring the themes of robotics, energy and advanced manufacturing, with dignitaries, business leaders and experts from the United States, the Middle East and North Africa.   
Please reserve you ticket online and use the code CMU.
Questions? Contact Maria C. Wagley.
Center for Student Diversity and Inclusion Celebrates LGBTQ+ Month
October is LGBTQ+ History Month and the Center for Student Diversity and Inclusion (CSDI) is sponsoring several celebratory events. Highlights include:
Oct. 11 - National Coming Out Day Reception
3:30 - 5 p.m., CSDI, Cohon University Center, Lower Level 75
Casual, stop by for some light refreshments.
Oct. 14 - Screening of "Laramie Inside Out"
5 - 6:30 p.m., CSDI
Oct. 17 - CMUQ+ Graduate Student Dinner
5 – 7 p.m., CSDI
Oct. 22 – School of Art Lecture Series
Jongwoo Jeremy Kim, associate professor, School of Art
6:30 p.m., Kresge Theatre
Oct. 30 - Forum on Hate Crimes – Hate vs. Understanding: Start the Conversation
8:30 a.m. – 5 p.m., Cohon Center
Keynote Speakers:  Judy Shepard, mother of Matthew Shepard
Cynthia Deitle, former FBI agent
The Matthew Shepard Foundation
Find out more and register for this free event.
Contact the Center for Student Diversity with questions at 412-268-2150 or csdi@andrew.cmu.edu.
Applications for ULS Co-Sponsorships Due Nov. 1
The University Lecture Series (ULS) is inviting applications for spring 2020 co-sponsorship events that complement and enhance the vibrancy of campus conversations on salient issues crossing disciplinary boundaries. ULS co-sponsorship aims to amplify important conversations occurring in departments, centers and student groups at Carnegie Mellon.

Due to high demand and limited funding, ULS co-sponsorship is shifting from a rolling application process. The submission deadline for spring co-sponsorship applications is Nov. 1. The ULS Committee will review and notify applicants of their co-sponsorship status no later than Dec. 1. Spring co-sponsored lectures will be announced in a campus-wide e-mail at the start of the semester with additional communication support of lectures provided by ULS.

Find out more information and apply for co-sponsorship on the ULS website.