November 20, 2019
News Briefs
President Releases Final Report from Task Force on CMU Experience
In an email to the university community, President Farnam Jahanian released the final report of the Task Force on the CMU Experience, detailing the accomplishments of the past three years, and sharing a path forward for this important institutional priority. 
"In my original charge to the task force, I asked them to begin by considering near-term, actionable recommendations for enhancing the CMU experience, with a particular focus on the student experience," Jahanian said. "But over the years, task force members dug into more complex issues that required sustained effort. As a result, we launched more than 60 initiatives across five broad categories: (1) catalyzing a culture shift; (2) engaging the campus community; (3) investing in people to support a culture shift; (4) innovating spaces; and (5) investing in resources and services."
While the task force's work has been completed, Jahanian said efforts to enhance the CMU experience will continue in units and departments across the university, under the oversight of the provost and the vice president for student affairs.
"Enhancing the CMU experience has become a campus-wide movement rooted in our shared humanity and my hope is that, no matter your role in our community, you each find ways to contribute,"  he said.
Read the president's email and see the five notable accomplishments he listed.
Giving Tuesday Is Dec. 3; Help Make a Difference for the CMU Pantry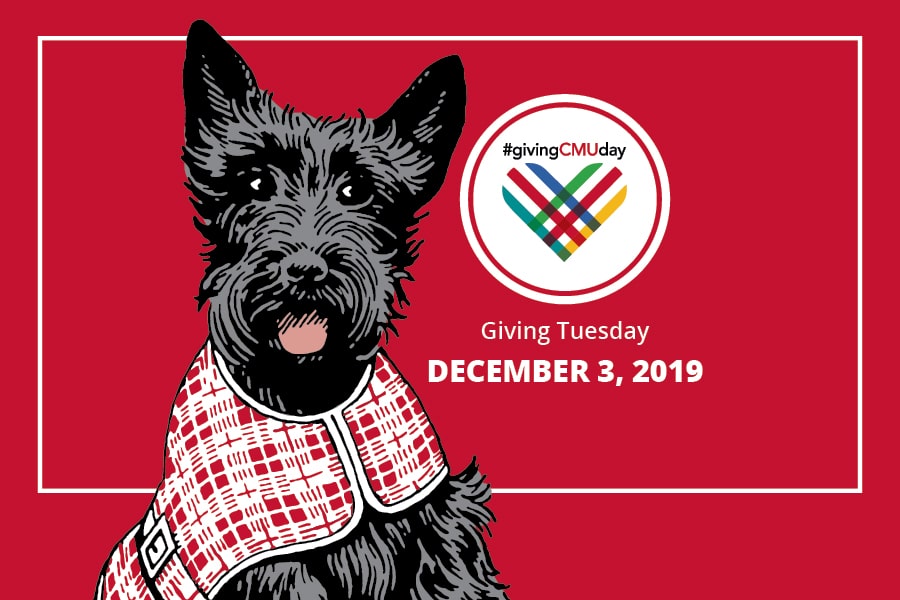 Giving Tuesday — #givingCMUday — is when the Carnegie Mellon community comes together to make a lasting impact on the area of CMU that means the most to each of us. This year's effort is now underway — your gift starting today through Dec. 3 will be counted, and faculty and staff have a special challenge opportunity to make a difference for students.
"I give because I want our students to understand that their dreams and aspirations are within reach and anything is possible," said Stanley Krowitz, Cohon Center administrator at CMU.
Last year, more than 300 faculty and staff members like Krowitz joined #givingCMUday by supporting every area of CMU — from scholarships to undergraduate research to ballroom dancing.
Your commitment to Carnegie Mellon's students, initiatives and educational experience makes learning, discovery and personal growth possible for our community.
Your #givingCMUday gift to any area of CMU will count toward the faculty and staff challenge and help unlock a special contribution. If 350 faculty and staff members make a gift to any CMU fund for Giving Tuesday, a supporter will give $5,000 to the CMU Pantry, improving undergraduate and graduate students' health and well-being across the university.
Together, faculty and staff members like you make life-changing experiences possible. Learn more about the impact of Giving Tuesday and make your gift now at cmu.edu/givingcmuday.
CMU Joins National Center for Faculty Development & Diversity
Carnegie Mellon has joined the National Center for Faculty Development & Diversity (NCFDD) as an institutional member. The NCFDD is an independent professional development, training and mentoring community of faculty, post-doctoral students, graduate students and staff from more than 450 colleges and universities.
To claim your sponsored membership, go to www.FacultyDiversity.org/Join and select Carnegie Mellon University from the list of members. Select "Activate my Membership" and complete the registration form using your Carnegie Mellon email address (i.e., @cmu.edu or @andrew.cmu.edu). A confirmation/welcome email will include an "Activate Account" link.
To help new members get started, NCFDD is hosting a webinar session today (Nov. 21) from noon to 1:30 p.m. Consider registering for "Making the Most of your NCFDD Membership: Exploring Classic and Creative New Ways to Advance Your Professional Development" after you set up your membership account.
Support Toys for Tots Through Dec. 13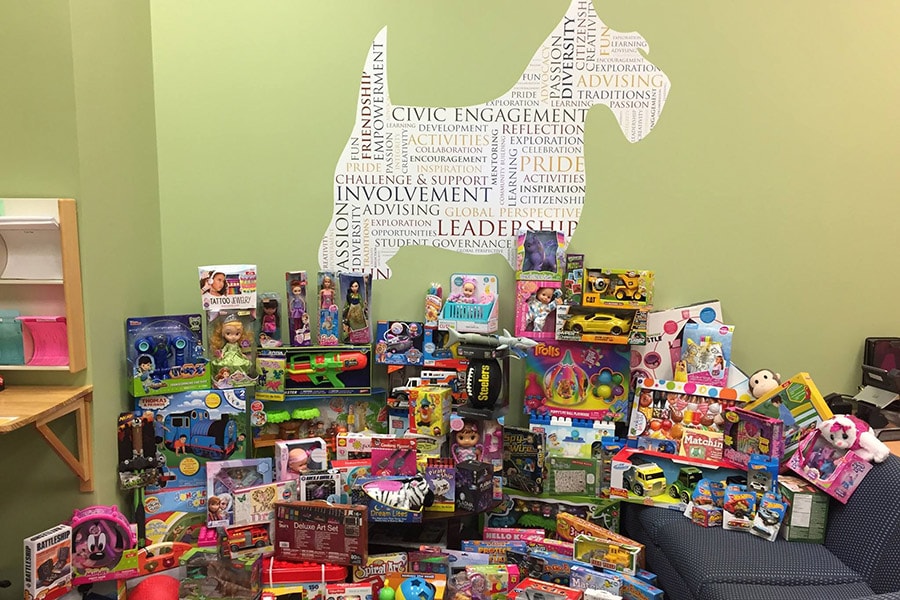 Carnegie Mellon Police and the Office of Student Leadership, Involvement and Civic Engagement (SLICE) are once again teaming up to support the U.S. Marine Corps' Toys for Tots program. The program collects new, unwrapped toys and distributes them as Christmas gifts to less fortunate children in the local area. New unwrapped toys can be dropped off at several locations around campus. You also can make a monetary donation to the program by dropping your gift in the cash box in Entropy in the Cohon University Center. Additionally, you can shop the Amazon Wish List and the toys you purchase will be delivered directly to the SLICE Office.
Donations are being accepted now through Friday, Dec. 13. The drop-off locations are:
University Police (300 South Craig Street);
SLICE Office (Cohon University Center);
CyLab (CIC Second Floor);
FMSB (Service Response Desk);
Wean Hall (Room 4212);
Pittsburgh Technology Center (Technology Drive);
Tepper Quad (3rd Floor Graduate Office);
Mellon Institute (3rd floor Security Desk);
UTDC (Henry Street);
Software Engineering Institute (Main Lobby);
Warner Hall (Enrollment Services);
Hamburg Hall (Room A-101);
Hunt Library (Main Lobby);
NREC (40th Street); and
Posner Hall (Room 150).
For more information, email the SLICE Office at slice@andrew.cmu.edu.
HR To Launch Series of Strategic Plan Projects
The Office of Human Resources (OHR) is launching a series of strategic plan projects that will transform the delivery of HR services. The first in this series of changes will go live on Dec. 4.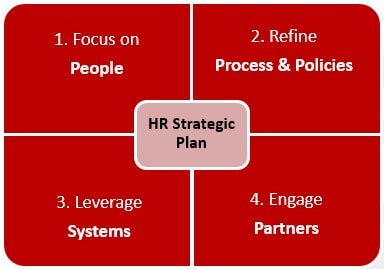 The 2019 enhancements include changes to Staff Hiring, Compensation, Activity Pay and One-Time Payment, and Post-Hire actions like promotions. These enhancements, along with future changes to systems, processes and policies, will allow OHR to focus on providing campus with effective, sustainable, efficient and reliable HR support aligned to the university's strategic plan and human capital priorities.
HR System Outages
To accommodate these enhancements, OHR has planned an extended system outage for both Workday and Taleo from 5 p.m. ET on Wednesday, Nov. 27 through 8 a.m. ET on Wednesday, Dec. 4.
If you have questions or concerns about in-process transactions, please contact a member of your HR team or the Human Resources Service Center at 412-268-4600 or hr-help@andrew.cmu.edu.
Support and other Resources
Frew Street To Close for Cleaning Nov. 29
Frew Street will be closed for cleaning from 6 a.m. to 6 p.m., Friday, Nov. 29. The cleaning will include the clearing of the top of the wall on the flagstaff hill side of the street. Signs will be posted.
Did You Know?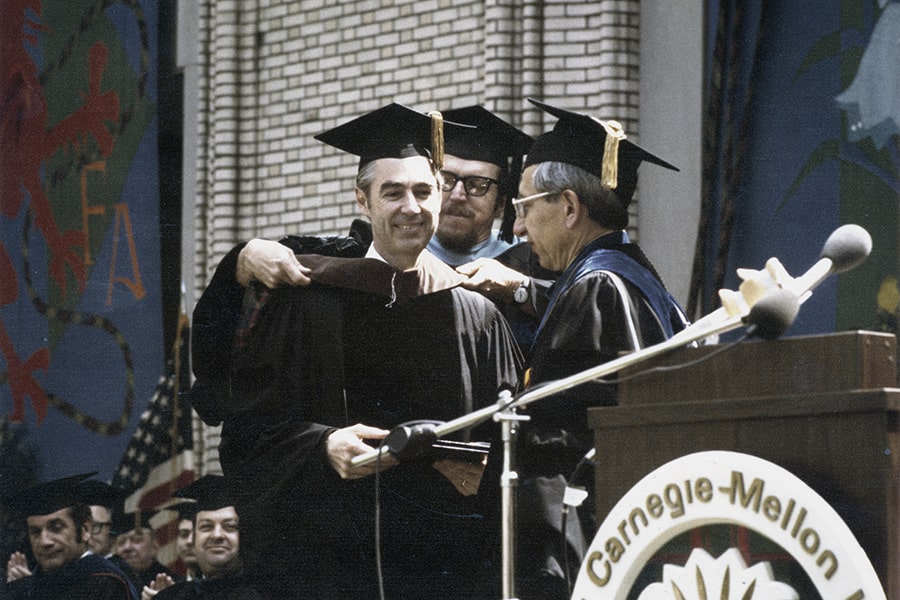 Fred Rogers was awarded an honorary Doctor of Fine Arts degree from Carnegie Mellon in 1976. Above, he receives his hood with the late CMU President Richard Cyert at right. Below, Rogers addresses the commencement crowd on the College of Fine Arts lawn.