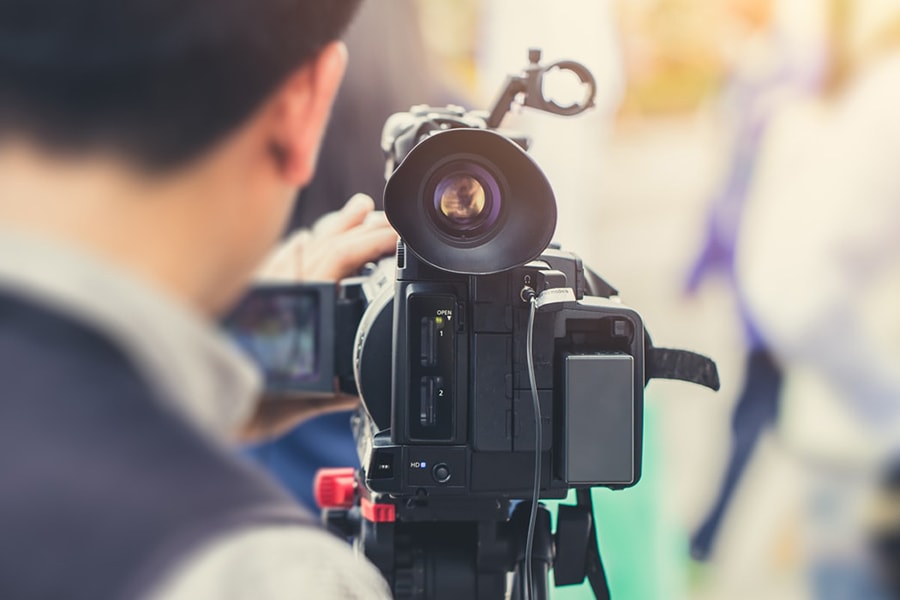 May 08, 2019
News Briefs
CMU To Launch Undergraduate Program in Film, Visual Media
Carnegie Mellon will offer a bachelor's degree in film and visual media beginning in fall 2019. The program, based in the Department of English, will focus on the critical study of screenwriting and on films as cultural and political texts.
"Over the past decades, in the field of English Studies and in the humanities at large, there has been increasingly more interest in the importance of media and text beyond print — with the moving picture occupying a central place," said Andreea Ritivoi, head of the Department of English.
With courses taught by CMU faculty across several disciplines, including the the History and Modern Languages departments, the program offers a comprehensive education in film and visual media in addition to developing creative, professional and technical competencies.
Researchers, Alumni To Receive Science Center Awards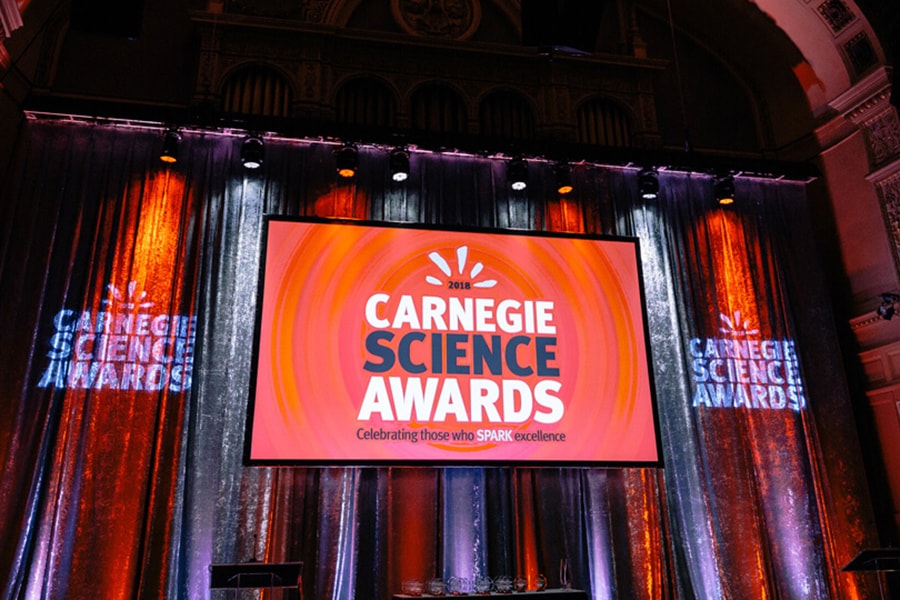 A team of researchers from Carnegie Mellon's College of Engineering, a School of Computer Science professor and an alumna from the Heinz College are among the 2019 Carnegie Science Award winners. Winners will be recognized at the 23rd annual Carnegie Science Awards ceremony on Friday, May 10 at the Carnegie Science Center. The winners are:
A team of researchers from CMU's Department of Material Sciences and Engineering, the National Energy Technology Laboratory (NETL) and NASA Glenn Research Center will receive the Carnegie Science Award for Advanced Manufacturing and Materials for developing a novel manufacturing process to create electromagnetic cores that will revolutionize technological innovation for power electronic applications. The award recognizes MSE's Mike McHenry; MSE alumni Paul Ohodnicki and Alex Leary, researchers at NETL and NASA Glenn, respectively; Kevin Byerly of NETL; and Vladimir Keylin of NASA Glenn, for their breakthrough process of permeability engineering through strain annealing.
Eric Xing, a professor in the Machine Learning Department and Language Technologies Institute, has been named the winner of the Carnegie Science Award for Startup Entrepreneurs, recognizing his leadership of Petuum Inc., which developed and markets an AI software platform for a wide range of industries.
Co-founded by alumna Leah Lizarondo, 412 Food Rescue partners with food retailers and other suppliers to pick up their healthy surplus food and deliver it to community nonprofit organizations, where it is directed to individuals and families experiencing food insecurity. The organization will receive the Carnegie Science Award for Information Technology for its innovative platform that connects food donors with nonprofits that serve populations in poverty.
Ryan Sullivan, associate professor of mechanical engineering and chemistry, also was recognized with an honorable mention for the Environmental Award category. Sullivan is a faculty member in the Center for Atmospheric Particle Studies and investigates important physicochemical particle properties using custom single-particle instruments.
Also among the winners is Remake Learning, a network dedicated to education innovation and equity that will receive this year's Chairman's Award. Carnegie Mellon is among the network's members, as are the Robotics Institute, the Robotics Academy, the CREATE Lab and members of LearnLab. Patricia DeMarco, a visiting researcher in the Department of Chemistry, will receive the Environmental Award for her work as a member of the Forest Hills Borough Council.
OpenSimon Toolkit To Make Every Classroom a Learning Lab
Carnegie Mellon has launched OpenSimon — a learning engineering community that will catalyze a revolution in learning and teaching for the world's educational institutions. Central to this effort is the release of the OpenSimon Toolkit. This suite of tools, educational resources and underlying codebase includes many of the instruments that Carnegie Mellon's learning scientists invented for their own research and are being used to improve the quality of courses taught in CMU classrooms today. Altogether, this collection represents more than $100 million in research and development effort.   
The OpenSimon toolkit includes a wide range of tools and content, some of which can be useful to classroom educators who want to find out which teaching techniques or content is most effective, and others that will be useful to researchers and educational technology product designers. The initial release includes educational data warehousing and analysis tools, intelligent tutor authoring, platforms for designing, improving and delivering open courseware, a collaborative research platform with advanced learning analytics support, education-specific chatbot frameworks and discourse analysis software, machine learning components, causal modeling instruments and proven educational content.
CMU Community Day at Kennywood Park is June 8
Tickets for this year's CMU Community Day at Kennywood Park on Saturday, June 8, will go on sale beginning Wednesday, May 22 at the Community Picnic on campus. New this year, employees may purchase up to four CMU FunDay tickets for $15 each (valid only on June 8), rather than only two tickets as in previous years.
Also new this year is the ability to purchase $10 food/vendor vouchers for only $5. You may purchase one food/vendor voucher for every $15 FunDay ticket purchased.  
You must present your own CMU ID to purchase tickets, and tickets must be purchased with cash only. There are no refunds.
Ice cream treats for everyone and prizes for children 10 and under will be given out from 1 – 2 p.m. in Pavilion #12. Airbrush tattoos will be available for children 10 and under from 12 – 2 p.m. in Pavilion #12.
Ticket Sale Dates:
Community Picnic, May 22, 11:30 a.m. – 1:30 p.m.
May 28, Cohon University Center, 11:30 a.m. – 1 p.m.
May 29, Mellon Institute, 11:30 a.m. – 1 p.m.
May 30, Cohon University Center, 11:30 a.m. – 1 p.m.
June 4, Cohon University Center, 11:30 a.m. – 1 p.m.
June 5, Cohon University Center, 11:30 a.m. – 1 p.m.
June 6, Cohon University Center, 11:30 a.m. – 1 p.m.
June 7, Cohon University Center, 11:30 a.m. – 1 p.m.
CMU Community Day at Kennywood Park is presented by Staff Council. Find out more.
Team Breaks Ground with Batteryless Computing Device
Imagine an electronic device that draws energy from the environment, never needing to be plugged in. Operating by collecting small amounts of energy extracted from the environment, tapping into sources such as radio waves, solar energy and vibration, energy-harvesting devices have the potential to impact our day-to-day lives. However, building reliable batteryless hardware and software computer systems is a challenge because energy is only intermittently available, and power failures interrupt the device's operation.
In a recent paper, Brandon Lucia, assistant professor of electrical and computer engineering, and Nathan Beckmann, assistant professor of computer science, along with Ph.D. student Graham Gobieski, demonstrated for the first time machine learning inference using deep neural networks on a batteryless, intermittent computing device. The team presented their work at the 24th ACM International Conference on Architectural Support for Programming Languages and Operating Systems.
"The new software techniques that we developed work for a wide variety of batteryless devices, without relying on special hardware," Beckmann said. "We developed novel software mechanisms that make sure deep neural networks work correctly when power fails suddenly, without slowing them down or wasting energy."
CFA Henry Award Nominations Due May 15
Nominations for this year's Henry Awards, the College of Fine Arts' annual staff recognition program, are due Wednesday, May 15.  The awards, named after Henry Hornbostel, the original architect of the Carnegie Mellon campus and a dean of CMU's School of Architecture, recognize CFA staff in five categories —  Rookie, Spirit, Creative Contributor, Unsung Hero and CFA Supporter. Nominations can be submitted online.
The awards will be presented at noon, Thursday, May 30 at the CFA Staff Lunch at the Hofbrauhuas. Staff also will be recognized for years of service. Questions? Contact Liz Fox at lizfox@cmu.edu. 
Parking Restrictions for Commencement
Parking will be restricted on Margaret Morrison Street through Friday, May 24 due to commencement preparation and post-ceremony activities. Barricades and signage will be placed on Margaret Morrison to indicate restricted areas. 
On Sunday, May 19, Margaret Morrison will be closed to all vehicular traffic from 6 a.m. to 2 p.m. to accommodate commencement shuttles.
Also note, Gesling Stadium (including the track) will be closed starting Thursday, May 9 through Friday, May 24 for commencement activities.
CMU Athletics Opens Online Apparel Store 
Carnegie Mellon's Department of Athletics has opened an online apparel store. 
Items include jackets, jerseys, long- and short-sleeve shirts, shorts and pants, sweatshirts, t-shirts and more. You also can purchase duffle bags, totes and backpacks, smartphone covers, and a wide range of accessories, including jewelry and watches.
Schatz Dining Room Closing for Summer Renovations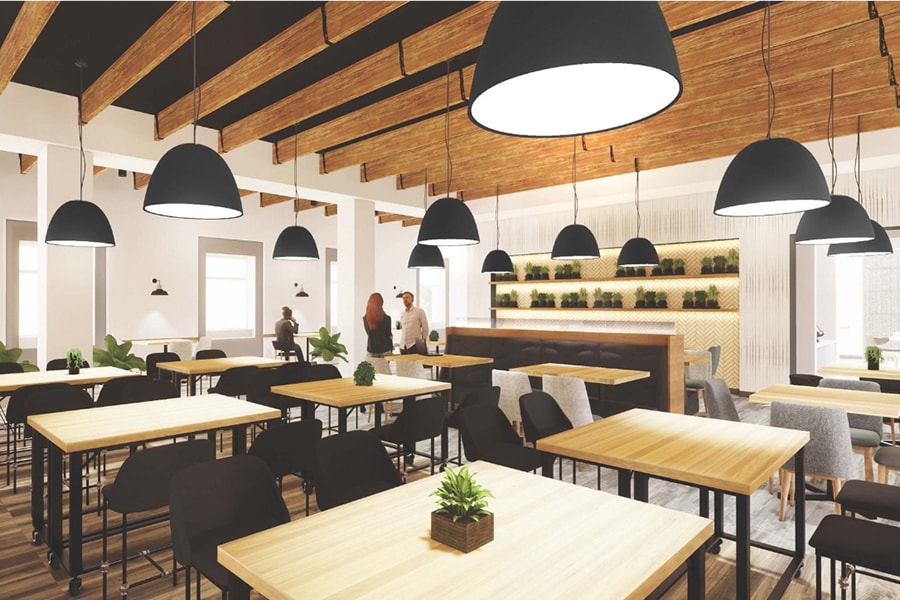 The Schatz Dining Room in the Cohon University Center will be closing this summer for renovations that will improve its appearance and allow for enhanced services and expanded menu options. Schatz will close May 16 and re-open this fall. 
Schatz is a central dining location that is open to all members of the CMU community for breakfast and dinner. It is open to faculty, staff and graduate students for lunch Monday through Friday. This service model will remain the same when Schatz re-opens in the fall.
Dining Services welcomes your questions and suggestions as it updates Schatz Dining Room to better serve the campus community. You can review the proposed plans for the renovation and complete the Schatz renovation survey online. Comments may be emailed to dining@andrew.cmu.edu.
University Libraries Now Accepting Nominations for Excellence Awards
The University Libraries Excellence Awards Committee is accepting nominations from the CMU community through May 24. The annual Excellence Awards recognize library employees for exceptional performance in five categories: citizenship, customer satisfaction, innovation, outreach and productivity. Taking the time to nominate a person or team is one of the best ways to recognize superior performance and to thank the individuals or teams whose work you value most. Nominations for Excellence Awards may be submitted by any member of the CMU community, helping to ensure that those who most deserve special recognition are publicly acknowledged. Nominate a University Libraries employee or team.