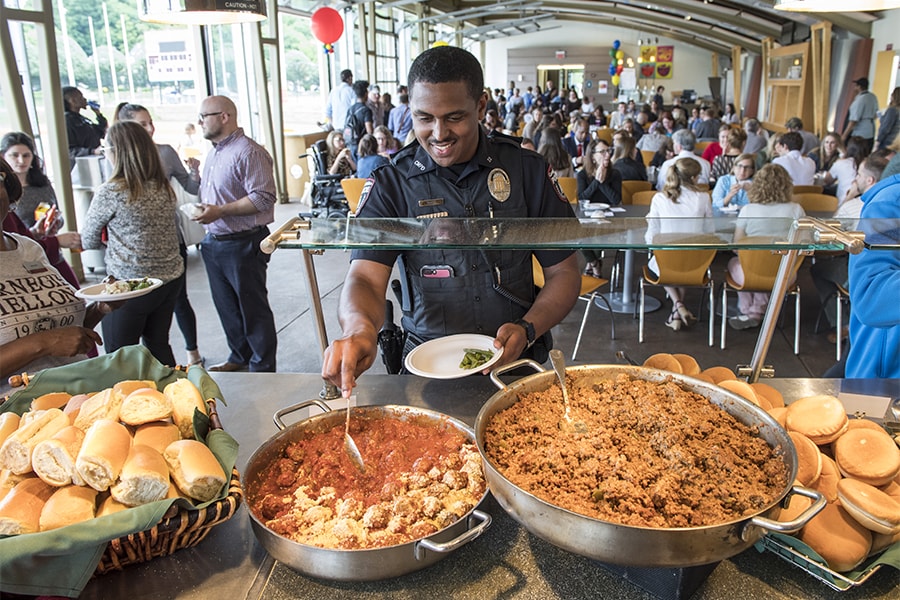 May 15, 2019
Community Picnic Celebrates Staff Contributions
Carnegie Mellon University's annual Community Picnic, a celebration of the many vital contributions staff make to the university each year, will take place from 11:30 a.m. – 1:30 p.m., Wednesday, May 22 in the Cohon Center's Wiegand Gym and Rangos Ballroom.
The picnic will include lunch, games, a staff art show, entertainment and raffles. An allergen-free table will be available.
Transportation to and from off-campus locations, including 6 PPG Place, the Entertainment Technology Center, Mellon Institute, the Software Engineering Institute, Whitfield Hall and 6555 Penn Avenue, will be provided. See the transportation schedules.
The Community Picnic is hosted by Human Resources and Staff Council with support from the Office of the President.