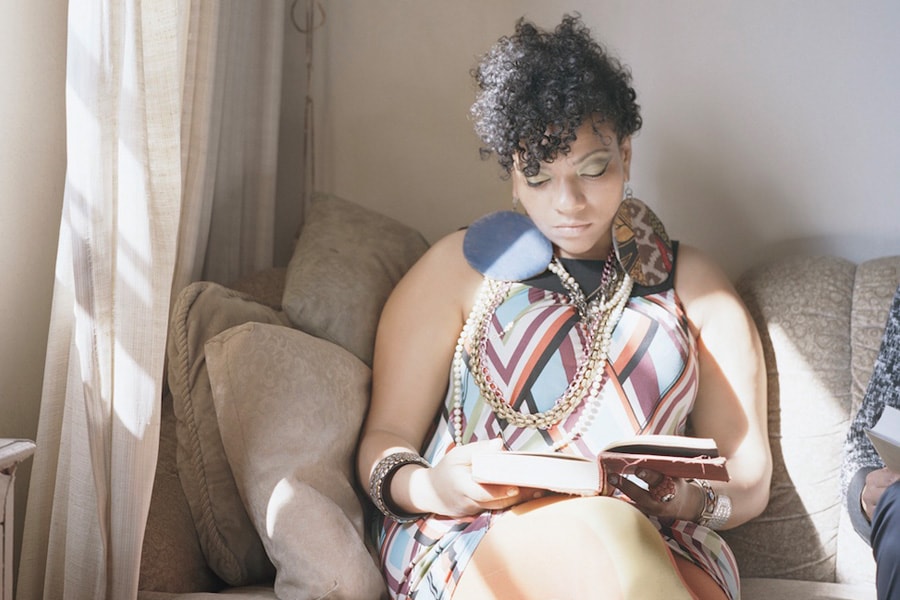 September 05, 2018
News Briefs
Miller Institute for Contemporary Art Debuts with "Reading Women"
Carnegie Mellon's newly re-envisioned Miller Institute for Contemporary Art presents "Carrie Schneider: Reading Women," a solo exhibition of photography by CMU alumna and international artist Carrie Schneider through Sept. 9. The exhibition features nine photographs of women reading texts authored by women and is part of Schneider's "Reading Women" series.
"This exhibition ushers in the 2018-2019 school year with a focus on the power of reading, studying and being absorbed by knowledge," said Elizabeth Chodos, director of the Miller ICA.
To make "Reading Women," (2012-2014), 100 friends — many of them artists, writers and musicians living in New York — were asked to sit for a portrait while reading a book of her choice, written by a woman author, in her own home or studio for two hours. Each two-hour sitting allowed the reader to become engrossed in her text, and lose awareness of the camera and her pose.
Carnegie Bosch Institute Moves to College of Engineering
The Carnegie Bosch Institute has moved from the Tepper School of Business to the College of Engineering to strengthen its focus on technological research, specifically in the areas of the Internet of Things (IoT), cybersecurity, artificial intelligence, big data and related areas of innovation. The Tepper School will continue to work with CBI through the continued sponsorship of chaired research professorships of business school faculty.
"The purpose of the institute aligns with CMU's top research competencies: we focus on topics of innovation at the intersection of business and technology, essentially related to our increasingly connected world and Internet of Things," said James H. Garrett Jr., dean of the College of Engineering.
Research projects will be selected for funding by a steering committee that includes representatives from both the Bosch Group and from multiple colleges at CMU. The committee will finalize funding decisions for these cross-college projects in December.
Swartz Center for Entrepreneurship Announces New Innovation Fellows
Carnegie Mellon's Swartz Center for Entrepreneurship recently awarded six Innovation Fellowships for 2018-2019. The Innovation Fellows program aims to foster entrepreneurship by helping gradaute students, postdoctoral fellows and researchers commericalize their research projects. The program, which awards funding and mentoring by CMU alumni and partners, was created in 2014 and has awarded 23 fellowships to date.
This year's recipients are:
Stuart Diller, a Ph.D. candidate in mechanical engineering; 
Anhong Guo and Gierad Laput, Ph.D. candidates in the Human-Computer Interaction Institute;
Ashwati Krishnan, an electrical and computer engineering postdoctoral researcher;
Brandon Taylor, a Ph.D. candidate in the Human-Computer Interaction Institute; and 
Jeremy Thomas, a software engineer in the Cylab Security and Privacy Institute.
Find out about their projects. And learn more about the fellowship program.
PSC Part of New NSF-Funded Cybersecurity Group
The Pittsburgh Supercomputing Center will be a collaborating institution in a $4.9-million cybersecurity award from the National Science Foundation. The grant will fund a new center focused on protecting and securing U.S. research, led by Indiana University. The PSC part of the new collaboration will be led by Jim Marsteller, PSC's chief information security officer.
The Research Security Operations Center, or ResearchSOC, will be a virtual center that will include participation from Indiana, the PSC, Duke University and the University of California San Diego. ResearchSOC will help provide the research and education community with the cybersecurity services, training and information sharing necessary to make scientific computing resilient to cyberattacks.
September is Fire Safety Awareness Month
September is national Fire Safety Awareness Month and Environmental Health and Safety is taking the opportunity to ask you the following questions:
Do you know what to do in the event of a fire in your office building, dorm room or home?
Do you know how fast fire can travel?
Do you know what to do if you are trapped?
If you don't know or are unsure, visit the Environmental Health and Safety website for the answers you need.
EH&S is conducting fire evacuation drills for all campus housing units this month. In addition, EH&S is offering fire extinguisher training on Tuesdays and Wednesdays and a floor marshal training program is scheduled for Thursday, Sept. 13. Register for the training sessions.
Questions? Send email to safety@andrew.cmu.edu.
CMU-Q Alumni Startup Makes Forbes' Watch List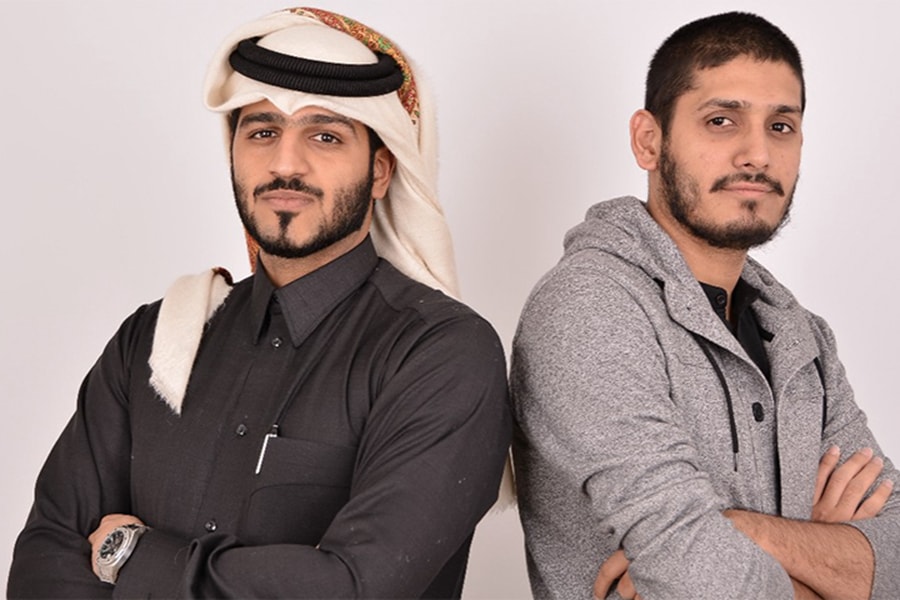 Meddy, a startup created by CMU-Q alumni Haris Aghadi and Abdulla AlKhenji, was 10th in Forbes Middle East's "50 Startups to Watch in the Arab World" list. Forbes Middle East, which tracks entrepreneurial success throughout the Arab region, created the "50 Start-ups to Watch" list to highlight new ventures that have not yet received big-ticket funding, but are looking promising for the future.
AlKhenji and Aghadi, who both graduated from the Information Systems program at CMU-Q, initially conceived of Meddy for a class project in 2014. Since graduation, Meddy has become the largest online physician network in Qatar, serving more than 2,000 doctors and 250 private clinics in Qatar and receiving between 60,000 and 80,000 site visits per month. Meddy is available in both English and Arabic, and has recently branched out into Bahrain and Dubai.
Tepper School Hosts ProductCamp "Unconference" Sept. 22
The Tepper School of Business, under the leadership of Greg Coticchia, director of academic programs, is hosting Pittsburgh's first ProductCamp on Saturday, Sept. 22 in the Tepper Quad. Organized by a committee of professionals from across Pittsburgh, the event is an annual "unconference" on product management, which is held in cities worldwide.
What is an "unconference?"
Instead of passive listening all attendees and organizers are encouraged to become participants with discussion leaders providing moderation and structure for attendees. At the event topics are not predetermined and panels have not been arranged. Instead, the event lives and dies by the participation of attendees. Whether it's a full workshop or presentation, a Q&A, or an open discussion, all formats are welcome.
The event is free and open to product professionals, innovators, marketers, designers, founders, engineers and students alike.
Flu Vaccine Clinics To Get Underway
Once again, the university will offer flu vaccines at no cost for faculty and staff members. The flu vaccine clinics will be hosted by the Office of Human Resources and administered by Giant Eagle Pharmacy.
Visit the Flu Vaccine Clinic webpage for the on-campus clinic schedule, which begins Sept. 10. To obtain your flu vaccine, you will need to present your Carnegie Mellon ID card. While walk-ins are welcome, for faster service we recommend you schedule an appointment.

As an added incentive, employees who are vaccinated at a mobile clinic are eligible to receive $5 off their next visit to Giant Eagle. You must present your Giant Eagle Advantage Card at the clinic to receive the $5 credit.
Questions? Contact Stephanie Longmire at longmirs@andrew.cmu.edu or 412-268-2047.