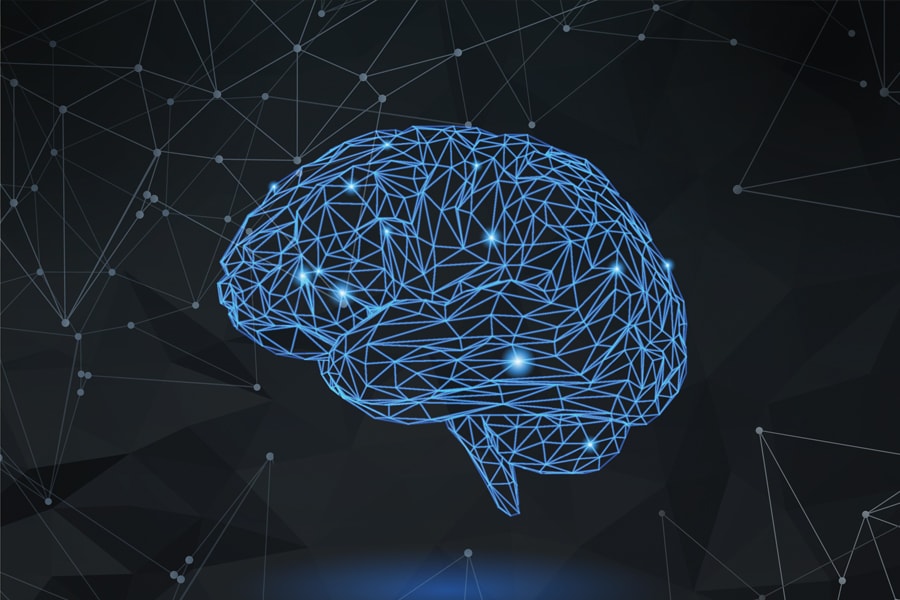 January 24, 2018
News Briefs
New Statistical Model Follows Gene Expressions Over Time
Researchers at Carnegie Mellon have developed a new dynamic statistical model to visualize changing patterns in networks, including gene expression during developmental periods of the brain.
Published in the Proceedings of the National Academy of Sciences, the model now gives researchers a tool that extends past observing static networks at a single snapshot in time, which is beneficial since network data are usually dynamic. The analysis of network data — or the study of relationships from a large-scale view — is an emerging field of statistics and data science.
"For any dataset with a dynamic component, people can now use this in a powerful way to find communities that persist and change over time," said Kathryn Roeder, the UPMC Professor of Statistics and Life Sciences in the Dietrich College. "This will be very helpful in understanding how certain diseases and disorders progress. For example, we know that certain genes are responsible for autism and can use our model to give us insight into at what point the disorder begins developing."
Computational Method Speeds Hunt for New Antibiotics
A team of American and Russian computer scientists has developed an algorithm that can rapidly search databases to discover novel variants of known antibiotics — a potential boon in fighting antibiotic resistance.
In just a few hours, the algorithm, called VarQuest, identified 10 times more variants of peptidic natural products, or PNPs, than all previous PNP discovery efforts combined, the researchers report in the latest issue of the journal Nature Microbiology. Previously, such a search might have taken hundreds of years of computation, said Hosein Mohimani, assistant professor in Carnegie Mellon's Computational Biology Department.
"Our results show that the antibiotics produced by microbes are much more diverse than had been assumed," Mohimani said. VarQuest found more than a thousand variants of known antibiotics, he noted, providing a big picture perspective that microbiologists could not obtain while studying one antibiotic at a time.
International Data Privacy Day is Friday
As information about ourselves and our daily lives continues to become increasingly digitized, Carnegie Mellon will host its fifth celebration of International Data Privacy Day on Friday, Jan. 26 in the Cohon Center. Data Privacy Day is an annual effort to raise awareness about the importance of privacy and the protection of personal information.
"There's a lot of a data collection going on right now," said Lorrie Cranor, co-director of Carnegie Mellon's privacy engineering master's degree program, a CyLab faculty member and a professor in the departments of Engineering and Public Policy and the Institute for Software Research (ISR). "There are a lot of opportunities for companies and the government to invade your privacy, so it's really important to be educated about who is collecting our data and what we can do to protect our privacy."
This year's Privacy Day celebration will include a privacy clinic, in which members of the general public may come and talk with students researching data privacy about ways they can help protect and preserve their privacy in their daily lives. Topics such as privacy on Facebook, privacy settings on smartphones and what private browsing mode actually protects you from will be discussed at the clinic.
In addition, dozens of research projects on digital privacy will be presented at a research poster session, with topics including (but not limited to) context-aware privacy management on smartphones, efficient ad-blocking tools, and using machine learning to classify privacy policy statements at scale.
"Data Privacy Day is an opportunity to showcase all the great research conducted in this area at CMU and also to educate people about the increasing demand in industry for privacy engineers and other privacy professionals," said Norman Sadeh, co-director of the privacy engineering master's degree program, a CyLab faculty member and a computer science professor in the Institute for Software Research.
Fitness Challenge Starts Monday, Jan. 29
This year's Tri-3 Fitness Challenge asks you to swim or row, bike and walk or run for 20 minutes a day, four times a week for six weeks. The challenge begins Monday, Jan. 29 and runs through Friday, March 9.
Registration forms are available at the equipment desk and fitness center desk at the Cohon University Center. Forms also can be accessed online. Questions? Contact Pattye Stragar at pls@andrew.cmu.edu.
Purchasing Policy Update Seeks Your Comments
The university's current Purchasing Policy, which went into effect on Feb. 15, 2002, is being updated to address changes to the federal "Uniform Guidance Procurement Standards." The university must be fully compliant with these new standards by July 1, 2018.
The updated Purchasing Policy draft is open for community comment on the University Policies site for a 30-day period. The comment period will close on Feb. 22. Upon approval by the president of the university, the updated Purchasing Policy will be implemented.

Additional information about the policy updates is available on Finance Division news website. For questions, contact Procurement Services at procurement-inbox@andrew.cmu.edu.
Get to Know Human Resources
Get to know HR: visit www.cmu.edu/hr to see this week's "Get to Know HR" hint. The hint points to a piece of information located on the newly-redesigned HR website. You will find a Scotty dog hidden on the page where the information is located.
The first person to find Scotty and email hrcommunications@andrew.cmu.edu with the link to the correct page is this week's winner and may select a reward from a list of CMU-themed items or opt for a "Get to Know HR" opportunity.
Jumpstart Your Business Idea in the NSF I-Corps Program
If you are looking to jumpstart your business idea, the Swartz Center for Entrepreneurship may be able to help. The center is recruiting teams for its spring 2018 NSF Innovation Corps (I-Corps) customer discovery training program. Teams are open to CMU faculty, staff, students and recent alumni and can be reimbursed up to $2,500 to further their business venture. Teams also will receive access to Project Olympus programs, business mentors, and workshops and guidance in writing proposals for external funding. Ninety-nine teams have completed the program and received more than $13 million in funding for their ideas since fall 2014. The application deadline is Feb. 2. Apply at http://bit.ly/2oWuR6v.
Learn more about the NSF I-Corps program.
CMU-Alert Test Friday
A test of the university's emergency notification service, CMU-Alert, will be conducted atl 4:30 p.m. tomorrow, Friday, Jan. 26.
In the event of an emergency, CMU-Alert sends voice or text messages to registered phones and emergency alert devices on campus. The messages provide brief details about the nature of the emergency and direct people to this page for more information, instructions and updates.
Find out how to sign up and/or update your information.
Oakland Restaurant Week Returns, Jan. 29-Feb. 3
Nineteen eateries in Oakland are offering $6 lunches for six days next week, Jan. 29-Feb. 3. Participants who take advantage of this offer also can enter to win free lunch for one month along with other great prizes from participating Oakland retail businesses.The following restaurants are participating.
Fuel & Fuddle - 212 Oakland Ave.
Golden Palace Buffet - 3607 Forbes Ave.
Hello Bistro - 3605 Forbes Ave.
Lotsa Stone Fired Pizza - 3621 Forbes Ave.
Nellie's Sandwiches - 3524 Fifth Ave.
Noodles and Company - 3805 Forbes Ave.
Original Milano Pizza - 3606 Fifth Ave.
Pamela's Diner - 3703 Forbes Ave.
Peter's Pub - 116 Oakland Ave.
Pie Express - 148 Oakland Ave.
Primanti Bros. - 3803 Forbes Ave.
Prince of India - 3614 Fifth Ave.
Sciulli's Pizza - 3404 Fifth Ave.
Sorrento's Pizza - 233 Atwood St.
Stack'd Oakland - 3716 Forbes Ave.
Sushi Fuku - 120 Oakland Ave.
The Garden Grille and Bar - 3454 Forbes Ave.
Thirsty Scholar - 3610 Fifth Ave.
Top Shabu-Shabu & Lounge - 114 Atwood St.
For more information regarding Oakland Restaurant Week, including the $6 menu options, please visit www.OnlyinOakland.org.