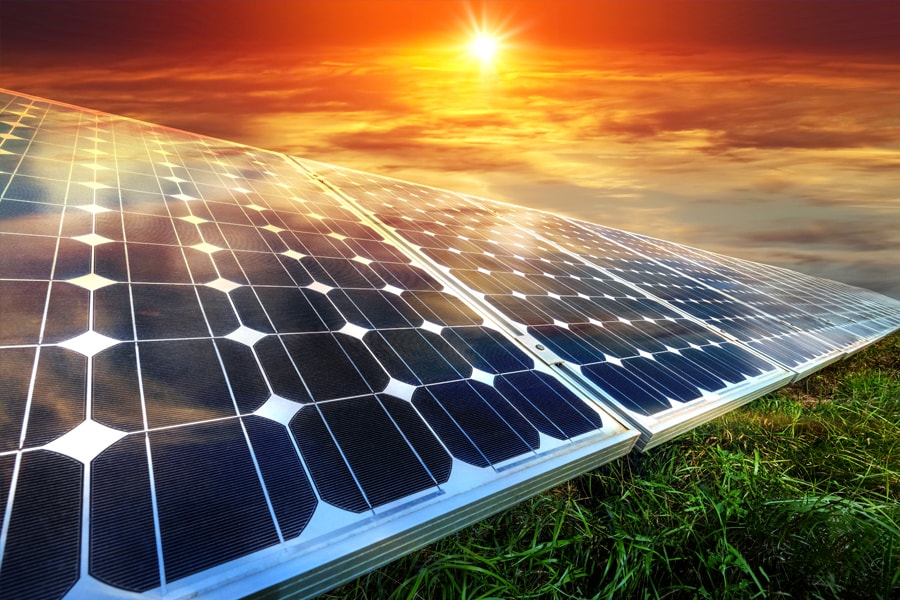 February 07, 2018
News Briefs
CMU, Northwestern To Launch Cleantech Entrepreneurship Center
Carnegie Mellon is partnering with Northwestern University to establish a new center for Cleantech Entrepreneurial Excellence (C2E2).
The center, administered by Carnegie Mellon's Wilton E. Scott Institute for Energy Innovation and Northwestern's Institute for Sustainability and Energy, is being funded by The Wells Fargo Innovation Incubator. The incubator is supported by the Wells Fargo Foundation and co-administered by the National Renewable Energy Laboratory.
The goals of the center are to better understand how clean technology, energy innovation and entrepreneurship differ from other technology sectors, what the key success factors are in early-stage company development at a regional level, and how societal outcomes can be enhanced as a result.
Deborah Stine, associate director for Policy Outreach for CMU's Scott Institute, said ultimately the goal is to develop a primer that emerging energy entrepreneurs might use to enhance their potential for success in each step of the innovation process.
Presenters, Volunteers Needed for Take Our Daughters & Sons to Work Day
Presenters and volunteers are needed for Take Our Daughters & Sons to Work Day on Thursday, April 26. This year's theme is "Service Force, Agents of Positive Change."
Children of staff and faculty between the ages of 8 and 15 are invited to campus to learn about the wide range of career and learning opportunities at CMU. After a group lunch program, the children attend two activity sessions for which they have pre-registered.
CMU's organizing committee is seeking members of the campus community to assist with presentation sessions and registration, and to serve as lunch aides, chaperone guided tours across campus, and monitor the children waiting to be picked up from the gym. The time commitment for each role is detailed below:
Registration volunteers are needed from 10:45 a.m. —  12:15 p.m.;
Lunch aides are needed from 11:45 a.m. — 1 p.m.;
Guides are needed from 12:45 —  3:15 p.m.;
Presenters are needed from 12:45 — 3:15 p.m.; and
Monitors are needed at pick-up from 3  –  4 p.m.
Since these positions include direct contact with children as defined by the Pennsylvania Child Protective Services Law (as recently amended by Pennsylvania Act 153), presenters and volunteers will be required to obtain certain clearances prior to participating in the event. Information about these clearances and how to obtain them will be provided.
If you are interested in presenting or volunteering, contact:
RecycleMania Runs Through March 31
Carnegie Mellon is once again participating in RecycleMania, a competition and benchmarking tool for college and university recycling programs to promote waste reduction activities across their campus communities. Through March 31 participating schools will monitor each week's reports and rankings to see how their results stack up against other schools. Results are used as motivation to reduce waste and recycle more.
Over the 10-week period, schools report recycling and trash data and rankings are compiled in the following categories:
Largest amount of recyclables per capita;
Largest amount of total recyclables;
Least amount of trash per capita; and
Highest recycling rate.
Seeking 3MT Participants; Prizes Now Doubled
The internationally recognized Three Minute Thesis competition, which challenges CMU doctoral candidates to present a compelling oration on their thesis and its significance in just three minutes, celebrates its fifth year at CMU with a significant increase in the prizes for winners. The prizes for the preliminary rounds are now doubled.
Preliminary round winners have their choice of either $1,000 toward their research/travel needs or a $1,000 credit in the University Computer Store to be used at their discretion. Winners of preliminary rounds will compete for an additional $500-$3,000 in research/travel grants in the Three Minute Thesis Championship on April 10. Prizes will be given for 1st ($3,000), 2nd ($2,000), and 3rd place ($1,000), as well as the People's Choice ($500) and Alumni awards ($500).
An 80,000-word thesis would take 9 hours to present. Your time limit? 3 minutes! Think you've got what it takes to compete?
Any currently enrolled CMU Ph.D. student may sign up to compete. Register online. Registration deadline has been extended to Feb. 16. Preliminary heats will be held Feb. 23 – March 21 and the championship round will be held on April 10 during Graduate and Professional Student Appreciation Week.
Contact David Scherer at daschere@andrew.cmu.edu with questions about the 3MT at CMU Competition.
Seeking Student Employee of the Year Award Nominations
Student Employee of the Year Award nominations are due Feb. 17. This award program, sponsored by the National Student Employment Association, recognizes the outstanding contributions of students who work while attending college. All undergraduate student employees are eligible for nomination.
Nominated students will be recognized and honored at the annual Student Employee Appreciation Lunch on April 11 during National Student Employment Week.
Questions? Contact Pati Kravetz at pk13@andrew.cmu.edu.
Psychology Department Seeks Older Adults for Healthy Aging Study
The Healthy Aging Study offers stress reduction classes to older adults between the ages of 65 and 93 in the Pittsburgh area. The study includes an eight-week class as well as one-week and three-month follow-up appointments. This study is a good fit for older adults interested in learning healthy aging skills as well as any older adults looking for more social connection.
The classes offered are a nutrition and exercise class as well as a mindfulness meditation and yoga class. There are eight weekly classes that will be held from 6:30 - 8:30 p.m. Tuesdays in Baker Hall. Participants can earn up to $475 for completing all study activities and most importantly they will have access to a stress reduction class taught by a trained professional.
If you, a family member, or friend are interested in this study opportunity, call 1-866-627-1923 or send email to CMUhealthyaging@gmail.com.
Purchasing Policy Update Seeks Your Comments
The university's current Purchasing Policy, which went into effect on Feb. 15, 2002, is being updated to address changes to the federal "Uniform Guidance Procurement Standards." The university must be fully compliant with these new standards by July 1, 2018.
The updated Purchasing Policy draft is open for community comment on the University Policies site for a 30-day period. The comment period will close on Feb. 22. Upon approval by the president of the university, the updated Purchasing Policy will be implemented.

Additional information about the policy updates is available on the Finance Division news website. For questions, contact Procurement Services at procurement-inbox@andrew.cmu.edu.
Get to Know Human Resources
Get to know HR: visit www.cmu.edu/hr to see this week's "Get to Know HR" hint. The hint points to a piece of information located on the newly-redesigned HR website. You will find a Scotty dog hidden on the page where the information is located.
The first person to find Scotty and email hrcommunications@andrew.cmu.edu with the link to the correct page is this week's winner and may select a reward from a list of CMU-themed items or opt for a "Get to Know HR" opportunity.