February 21, 2018
News Briefs
Grand Challenge Seminar Class Meets #MeToo Founder
When Tarana Burke, founder of the #MeToo movement, spoke in Pittsburgh earlier this month, Carnegie Mellon students were among the nearly 1,000 in attendance, including professors and students from the Dietrich College of Humanities and Social Sciences' Grand Challenge Seminar on "Shifting a Culture: Understanding Gender-Based Violence."
The freshman seminars are designed to tackle complicated societal problems from multiple angles and perspectives. Lisa Tetrault, associate professor of history, Candace Skibba, associate teaching professor of Hispanic Studies, and Jess Klein, coordinator of gender programs and LGBTQ initiatives, are bringing their areas of expertise together to explore the many manifestations of gender-based violence, from stalking to human trafficking and potential solutions.
"The opportunity to meet Tarana Burke and see her speak was not only inspiring, it was also very timely. Rarely do the words that students see on the page and use in the classroom find themselves almost simultaneously in the media and serendipitously in a talk by the leader of a movement that is shaping the topic of gender-based violence," Skibba said.
Humanities Festival Returns With "Continuum: Past, Present, Future"
Carnegie Mellon's Humanities Center and the Pittsburgh Cultural Trust are bringing the Pittsburgh Humanities Festival to the city for the third year. The festival, "Continuum: Past, Present, Future," will run Feb. 22-March 4, and bring together internationally renowned academics, artists and intellectual innovators offering interviews, intimate conversations and select performances focused on art, literature, music, science, policy, politics and more.
"The last festival more than doubled the attendance at the first, and, on the strength of that growth, we decided to make the Pittsburgh Humanities Festival an annual event," said David Shumway, professor of English and director of the Humanities Center.
The festival will feature nearly 20 events with three additional partner events. See the schedule of events.
Tepper MBAs Outpace Other Programs with Tech Jobs, Salaries
The Tepper School of Business has released its 2017 Full-time MBA Employment Report, which summarizes the job offers for full-time MBA graduates and summer internships for rising second-year students, by industry, function and median compensation.
A record-setting 43 percent of the graduating class — up from 34 percent last year — accepted tech sector jobs. With numbers that outpace most other top MBA programs, the percentage of Tepper School students entering the tech field has approximately doubled over the past five years. Additionally, a record-breaking 58 percent of women MBAs in the Class of 2017 entered the tech field — up from 45 percent for the Class of 2016.
"We're incredibly proud of the Class of 2017 and look forward to celebrating their future successes," said Robert Dammon, dean of the Tepper School of Business and professor of financial economics. "The results of the 2017 Employment Report further emphasize the quality of a Tepper MBA, and I am confident that the employment successes of our students will continue to impress as we move into our new physical home in the Tepper Quad next year."
Overall 20 percent of the MBA class entered jobs in the consulting industry (24 percent men, 11 percent women), 15 percent of the class accepted jobs in financial services and 9 percent in biotech, health or pharmaceuticals.
Salaries continued to grow over last year's all-time high, with the median starting salary at $120,000. Students entering consulting roles were especially successful, with a median starting salary of $140,000.
Making Conversational Agents Smarter
Conversational agents such as Siri, Alexa and Cortana are great at giving you the weather, but are flummoxed when asked for unusual information, or follow-up questions. By adding humans to the loop, Carnegie Mellon researchers have created a conversational agent that is tough to stump.
The chatbot system, called Evorus, is not the first to use human brainpower to answer a broad range of questions. What sets it apart, says Jeff Bigham, associate professor in the Human-Computer Interaction Institute, is that humans are simultaneously training the system's artificial intelligence, making it gradually less dependent on people.
Like an earlier CMU agent called Chorus, Evorus recruits crowd workers on demand from Amazon Mechanical Turk to answer questions from users, with the crowd workers voting on the best answer. Evorus also keeps track of questions asked and answered and, over time, begins to suggest these answers for subsequent questions.
"Companies have put a lot of effort into teaching people how to talk to conversational agents, given the devices' limited command of speech and topics," Bigham said. "Now, we're letting people speak more freely and it's the agent that must learn to accommodate them."
CMU Police To Take the Plunge for Special Olympics
A team from Carnegie Mellon's Police Department will plunge into swimming pools outside of Heinz Field on Saturday — river conditions are currently too dangerous — to raise money for Special Olympics Pennsylvania. The 10-member team participating in the 2018 Pittsburgh Polar Plunge has raised more than $12,000 thus far. All area Special Olympics events, including the Pennsylvania Special Olympics Western Sectional Spring Games that brought 625 special athletes to CMU last year, are made possible by funds raised during the annual Polar Plunge, CMU Lt. Joe Meyers said. This year CMU will host the Western Sectional Spring Games on April 14.
The CMU Police team is collecting Polar Plunge donations up until Saturday. You can donate online.
Alumnus Helps Musicians Get in Tune With Their Fans
Bob Moczydlowsky's knack for finding innovations within the music industry is right on key.
As managing director of music at Techstars, Carnegie Mellon alumnus Bob "Moz" mentors and invests in industry startups that will, ultimately, benefit everyone in the industry. Moczydlowsky works with a group of leading companies in the music business — Sony, Warner, Harmonix Music Systems, to name a few — to cull the next best thing in music.
"We're looking for radical tech innovations," said Moczydlowsky, a graduate of the Masters of Entertainment Industry Management program, which is a joint program between CMU's Heinz College of Information Systems and Public Policy and the College of Fine Arts. "That means we want startups that bring something totally different to the industry — something that benefits everyone, including the artists and music fans."
The fan experience is important to Moczydlowsky, and he has focused a good portion of his career to enhancing the artist/fan relationship. Throughout his career at places like Twitter, where he was head of music, and Topspin Media, where he was senior vice president of Product & Marketing, Moczydlowsky concentrated on removing obstacles between artists and their fans.
CMU Night at PNC Park is April 24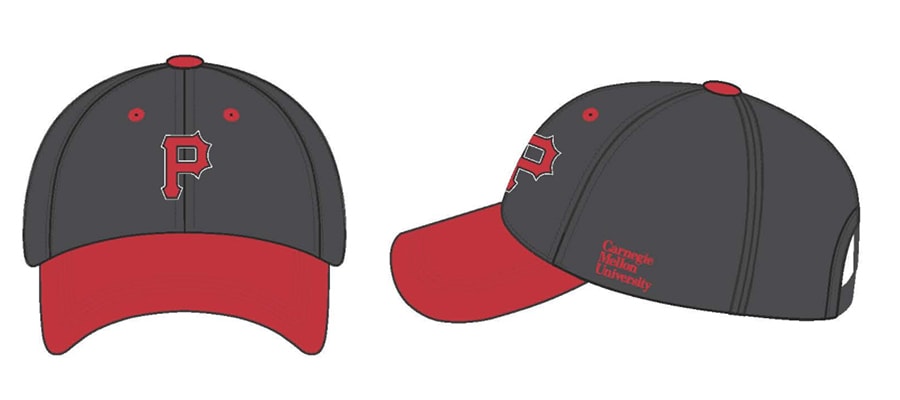 The third annual CMU Night at PNC Park will be Tuesday, April 24, when the Pittsburgh Pirates take on the Detroit Tigers at 7:05 p.m. Tickets are $25 for corner box seats and $17 for seats in the infield grandstand. Individuals purchasing tickets will receive an official Pirates/CMU baseball cap.
Seeking Presenters for Take Our Daughters & Sons to Work Day
Presenters who would like to create and lead an activity are needed for this year's Take Our Daughters & Sons to Work Day on Thursday, April 26. Children of faculty and staff between the ages of 8 and 15 are invited to campus that day to learn about the many career and learning opportunities that exist at CMU. This year's theme is "SERVICE FORCE: Agents of Positive Change!"
Presenters will lead one or two 45-minute sessions, from 1:15 - 2 p.m. and 2:15 - 3 p.m. With time to set-up and tear-down, presenters should plan on a 12:45 to 3:15 p.m. time commitment.
Depending on your activity/presentation and your preference, you will either have a small group (10 maximum) or large group (20 maximum) of children. While most presentations are held in the Cohon University Center, presenters are encouraged to use a classroom, lab or room in your work area.
If you are interested in leading an activity or presentation, or have questions, contact Krista Campbell. You also can complete the Presenter Registration form.