October 27, 2016
News Briefs
CMU Co-Hosts Colloquium on Digital Governance and Security
Several CMU faculty members will participate in the first session of the Colloquium on Digital Governance and Security, co-hosted by CMU and the Carnegie Endowment for International Peace, Oct. 31 in Washington, D.C. President Subra Suresh, School of Computer Science Dean Andrew Moore, CyLab Director David Brumley and Robotics Institute professors Howie Choset and Ralph Hollis will be speakers and presenters in the session, titled "The Rise of Artificial Intelligence: Implications for Military Operations and Privacy." Choset will demonstrate his snake robot for disaster recovery and Hollis will demo Ballbot, a personal assistant robot that glides atop a sphere slightly smaller than a bowling ball.
The two-part colloquium is bringing together policy experts from the Carnegie Endowment for International Peace's global network and technical experts from CMU. The second session of the colloquium will take place at CMU on Dec. 2. Find out more.
Rising Stars Workshop Comes to CMU
Carnegie Mellon will host the world's brightest female Ph.D. students and postdocs in electrical engineering and computer science this weekend at the 2016 Rising Stars Workshop, a two-day conference of scientific and career-oriented discussions that focuses on navigating the early stages of a career in academia.
The workshop will include three poster sessions as well as presentations and panels on aspects of life in academia — from finding a faculty position to how to succeed as a junior faculty member. Participants will have the opportunity to present their ongoing research, interact with faculty members from top institutions and receive advice for advancing their careers.
This year's participants also will have the opportunity to learn by doing, with sessions focused on landing a faculty job, navigating the promotion process and building a professional support network, as well as many other topics of interest to women in academia.
CMU Taking Precautionary Effort To Test Water Quality
The Environmental Health and Safety Department is proactively testing the drinking water in all campus buildings built before 1986 for elevated levels of lead. Lead pipes and solder were widely used in plumbing fixtures before they were prohibited in 1986. CMU is taking the precautionary step following recent tests by the Pittsburgh Water and Sewer Authority that found elevated lead levels in 17 of 100 randomly selected residential properties in Pittsburgh.
No lead was found in samples taken from the Cyert Center for Early Education in Morewood Gardens and the Children's School in Margaret Morrison Carnegie Hall, and there are no other indications of any lead in water at CMU, according to Madelyn Miller, director of Environmental Health & Safety.
Additional water samples have been collected from 150 individual fountains in academic and administrative buildings and sent to an accredited laboratory for testing. Test results are expected by the end of October. Drinking water in all university-owned residence halls will be tested beginning in early November. Find out more.
Education Awards Seek Nominees; Deadline is Nov. 7
Nominations are now being accepted through Nov. 7 for Carnegie Mellon's Celebration of Education, which recognizes the accomplishments of those who exemplify the university's standards of excellence in education.
The event celebrates distinguished faculty members and educators for their outstanding contributions to the university and their devotion to and effectiveness in teaching. It consists of six main awards: the Doherty Award, Ryan Award, Academic Advising Award, Barbara Lazarus Award, Gelfand Award and the Teaching Innovation Award.
Find out more, including how to nominate a qualified candidate.
Dietrich Undergraduate Colloquium is Nov. 4
The fourth Dietrich Undergraduate Colloquium (DUC) will be held on Friday, Nov. 4, beginning at 3 p.m. The DUC is a unique opportunity for undergraduates in the Dietrich College to present their research and creative work in a formal, but low-stakes setting. The colloquium is open to any undergraduate majoring or minoring in an area of study in Dietrich. The research proposal can have any content, it can be ongoing or past, or creative work can be proposed. Learn more online. If you have questions or would like to volunteer to help organize the event, contact Bonnie Youngs at byoungs@cmu.edu.
Last Call: Staff Council Offers Discounts to Halloween Attractions

Staff Council is offering discounts for CMU staff to attend several Halloween attractions this fall. Discounts are available to:
Scarehouse, Pittsburgh's Ultimate Haunted House;
Idlewild Park's Hallowboo;
Kennywood's Phantom Fright Nights;
Cedar Point Haunt at Halloweekends; and
Hersheypark in the Dark.
Schedule Your Flu Shot Today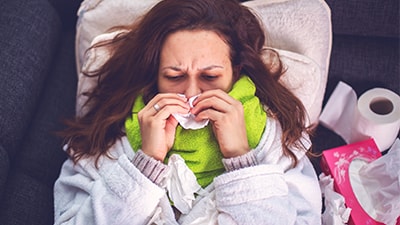 University Health Services (UHS) encourages all members of the campus community to reduce the spread of flu by getting a flu shot this year. UHS will be hosting several Flu Shot Clinics, both on and off campus.  See the full listing of clinic dates and times. 
Clinics are held at UHS from:
8:30 - 11:30 a.m., every Tuesday through Nov. 15;
8:30 - 11:30 a.m., every Wednesday through Nov. 16; and
1:30 - 4:30 p.m., every Thursday through Nov. 17 (except Oct. 20).
Students, staff and faculty can schedule appointments for clinics at UHS online through HealthConnect. Off-campus, walk-in clinics will be offered for community members at select locations (no appointment needed).
The cost of the flu shot will be covered for students on the CMU Student Health Plan and for staff and faculty. For students on other health plans and spouses and partners, the cost will be $25 (payable by student account or check).
ProSEED Grant Applications Now Available
ProSEED Seed Grant applications are now available for the Crosswalk and EQT programs. For more information on individual programs, please visit the ProSEED website.
ProSEED/Crosswalk Seed Grant Application due Oct. 31; and
ProSEED/EQT Seed Grant Application due Oct. 31.
Learn more about ProSEED. Email questions to proseed@andrew.cmu.edu.