March 26, 2015
News Briefs
Walking to the Sky Figures To Be Restored
Four of the 10 figures in the Walking to the Sky installation will be removed for restoration on Saturday, March 28. One figure on the ground and the second, fourth and sixth on the pole, from the bottom, will be removed for restoration (see photo at right).
The work is being done by the original installer, Ron McPherson of La Paloma Art.
BXA Presents 17th Annual Kaleidoscope Exhibition
Kaleidoscope is the annual BXA Intercollege Degree Programs' spring exhibition of multidisciplinary creative work and performance. This year's event begins Friday, March 27, and runs through Thursday, April 2, at the third floor foyers and Ellis Gallery in the College of Fine Arts.
BXA students use this opportunity to explore interdisciplinary ideas, collaborations and build community within the programs.
The show will present a variety of student accomplishments in the arts, specifically how they interact with other disciplines. This year's Kaleidoscope includes a variety of video and multimedia artworks, poetry and short stories, architectural and design projects, 2-D and 3-D artwork, theatrical garments, digital games and other inventive expressions.
All are welcome to the closing reception, which will feature several bands and musical performances from 4 – 7 p.m., April 2.
Professional Development Named Finalist for HR Award

Carnegie Mellon's Professional Development Services has been named a finalist in "The People Do Matter Awards," presented by the Pittsburgh Human Resources Association.
The People Do Matter Awards, initiated in 2000, focuses on recognizing innovative HR practices at organizations in Southwestern Pennsylvania.The nominees will be celebrated during a luncheon held April 16 at the DoubleTree by Hilton in Green Tree.
The programs and services offered by Professional Development Services are designed to assist employees in acclimating to the university, understanding their role and responsibilities, and supporting professional growth and advancement.
Discount Tickets Offered to Hershey Park
Staff Council is pleased to offer discount tickets to Hershey Park this summer. Visit http://tinyurl.com/cmu2015 to purchase tickets via Hershey's website. CMU's participant code is 95336.
If you purchase tickets before July 5, you will receive extra savings and tickets can be used ALL summer long.
Purchases made before July 5
Regular 1-day pass (ages 9-54) - $40.95*
*Admission tickets purchased online before 7/5/15 are VALID for the entire 2015 summer season.
Regular 1-day pass (ages 9-54) - $47.95*
Jr/Sr 1-day pass (ages 3-8; 55-69) - $35.95
Senior+ 1 day pass (ages 70+) - $23.25
Regular 2 day (ages 9-54) - $80.20
Jr/Sr 2-day (ages 3-8; 55-69) - $58.70

*Rate for purchases beginning 7/6/15
The gate rate for regular passes is $62.80 and the Jr/Sr rate is $39.80. Each ticket is subject to a $.75 processing fee.
If you have any questions, please contact Sharon Cavlovich at sharonw@cmu.edu or Nicole Stenger at nstenger@cs.cmu.edu.
Golf Outing To Benefit Canine Angels Service Dogs
The Carnegie Mellon Student Veterans & Family Association, in coordination with the family of the late Lieutenant Colonel Christopher "Otis" Raible (E'95), who died in 2012 while serving in Afghanistan, is hosting a golf event to benefit the Canine Angels Service Dogs. Canine Angels, headquartered in Myrtle Beach, S.C., trains shelter animals as service and companion animals for individuals suffering from post-traumatic and/or post-combat stress. Canine Angels operates solely on donations.
The golf event is Monday, April 20 at South Hills Country Club. Registration deadline is March 30. The cost of full registration ($225) includes a grab-and-go style brunch, goodie bag, golf cart, greens fees, eligibility for all contests, pro-shop credit, and one ticket for the post-outing gift presentation event and dinner.
For more information and to register, go to http://www.cmu.edu/veterans/raible-golf/index.html.
Get Your ORCID @ CMU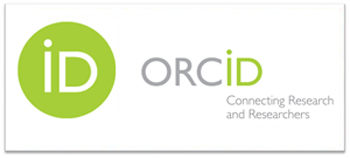 Farnam Jahanian and Nathan Urban have launched a campaign urging CMU researchers, authors and other scholarly collaborators to register for an ORCID ID (identifier) and, when they have one, to link it to their Andrew ID in the campus identity management system. University Libraries has simplified the entire transaction with an app, https://orcid.library.cmu.edu/.
Why? Reputations and careers are built on enabling others to quickly and confidently identify you and your body of work. Funders, publishers, scholarly societies and associations, fellow researchers and potential collaborators need to be able to identify you and your work for many reasons, from benchmarking and record keeping, to discovery and access.
Why ORCID? ORCID plays well with others. It enables you to gather together works and data associated with other identity systems and institutions, including those maintained by funders and publishers. You maintain all key information in one place and control privacy settings, including what information is displayed publicly and what is shared with trusted partners.
Why now? At CMU, campus systems will strategically harvest ORCID IDs from the identity management system. For example, the Sponsored Programs and Research Compliance System will use the IDs to facilitate communication with research sponsors.
Learn more about identifiers in general and ORCID in particular.
University Libraries Seeking Excellence Award Nominees
Nominations for University Libraries' Excellence Awards are invited through April 17. The award program recognizes library employees for exceptional performance in any of five areas: Citizenship, Customer Satisfaction, Innovation, Outreach or Productivity. The awards committee encourages faculty, staff and students to nominate exemplary library personnel so their efforts can be recognized by the university community. Award winners will be selected and announced in May.
For more information and to submit a nomination, go to http://tinyurl.com/lqd5ht7
Seeking Presenters and Volunteers for Daughters and Sons To Work Day
Staff Council's Take Our Daughters and Sons to Work committee is looking for activity leaders/presenters and general volunteers to contribute their time and enthusiasm to this year's Take Our Daughters and Sons to Work Day event on Thursday, April 23.

The organizing committee is looking for individuals who would like to create and lead an activity or presentation for one or two sessions in the afternoon. Each session will run roughly 45 minutes. If you volunteer for both sessions, your total commitment will be from approximately 12:40 – 3:20 p.m., including set-up and tear down. Depending on the nature of your activity/presentation, you will have either a small group of children (15 maximum) or a larger group (30 maximum).

If you would like to lead a session, please register online. If you would like to be a general volunteer to help that day, please contact Gloria Gruber at ggruber@andrew.cmu.edu by Monday, March 23.
Field Day for Kids is April 12
The CMU Student Athlete Advisory Council is hosting the 6th annual Field Day from noon – 3 p.m., Sunday, April 12. The event provides children between the ages of 6 and 12 with the opportunity to play sports with CMU varsity athletes.
Field Day provides a unique chance for CMU student athletes to mentor young children through the sports in which they specialize and participate in during the school year. Student athletes from each varsity sport will be volunteering their time to show area youth how much fun sports can be.
Participants will have the opportunity to race on the track, go through soccer drills and play small-sided games, run training drills for football, play volleyball, and work on shooting, dribbling and passing for basketball, all in a fun and relaxed environment.
For more information and a registration form, visit http://athletics.cmu.edu/athletics/saac/fieldday/index.
Conduct of Research Seminar Series Underway
CMU's Office of Research Integrity and Compliance (ORIC) is sponsoring the Responsible Conduct of Research (RCR) Seminar Series during the spring 2015 semester for faculty, students and staff. All sessions for the spring 2015 semester are from 12 – 1 p.m. in the CUC, except where noted**.  Upcoming session dates and topics are scheduled as follows:
Wednesday, April 1: Safeguarding Your Writing: Fair Use and Proper Attribution;
Wednesday, April 8: Intellectual Property at CMU, 1 – 3 p.m.; and
Wednesday, April 22: Human Subject Research Best Practices.
Friday, May 1: Export Control Topics and Fundamental Research, 1 – 3 p.m., presented by Kevin King of Cooley, LLP
More information is available on the RCR website. Space is limited, so please register early.