August 06, 2021
Du, Eckhart Earn Kwolek Fellowship
By Ben Panko
Media Inquiries
Jocelyn Duffy
Mellon College of Science
Xiangsha Du and Karoline Eckhart, two doctoral candidates in Carnegie Mellon University's Department of Chemistry, have been named co-recipients of the 2021 Kwolek Fellowship in Chemistry.
The fellowship is funded by a bequest from Stephanie Kwolek, who graduated from CMU in 1946 and is best known as the inventor of the synthetic fiber Kevlar. The fellowship provides up to $50,000 to women Ph.D. candidates who "have shown significant advances in their research."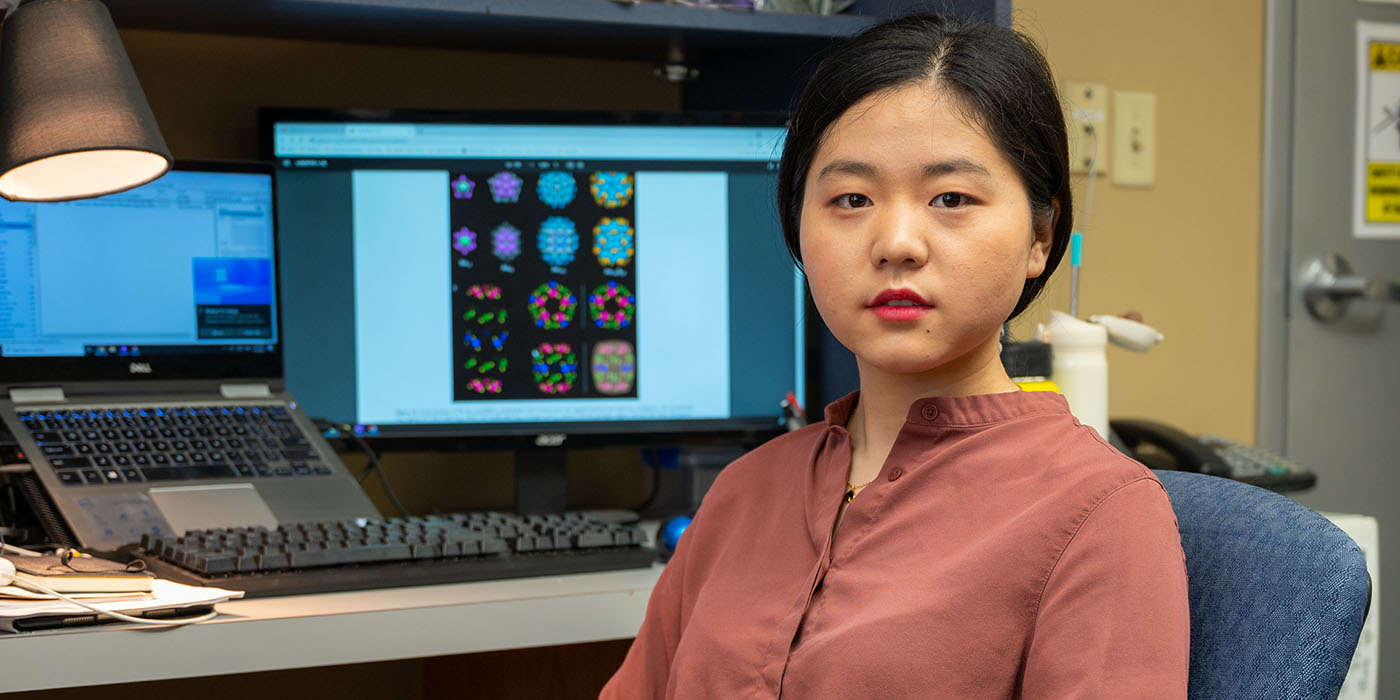 Xiangsha Du
Based in the lab of Professor of Chemistry Rongchao Jin, Du's research works toward the controlled synthesis and characterization of atomically precise gold and bimetallic gold/silver nanoclusters that span the non-metallic to metallic state.
"The grand evolution within this region will greatly deepen scientific understanding of the nature of quantum-sized gold/silver nanoclusters and will also provide implications for plasmonic nanoparticles," Du said.
Jin noted that Du's research addresses a "very fundamental" question in many textbooks — how metallic bonds are formed.
"By taking 'snapshots' of the size evolution of atomically precise gold (and bimetallic) nanoclusters, Xiangsha hopes to map out the diminishing HOMO-LUMO gap with increasing size and how the factors such as symmetry and doping influence the metallic bond formation," he explained.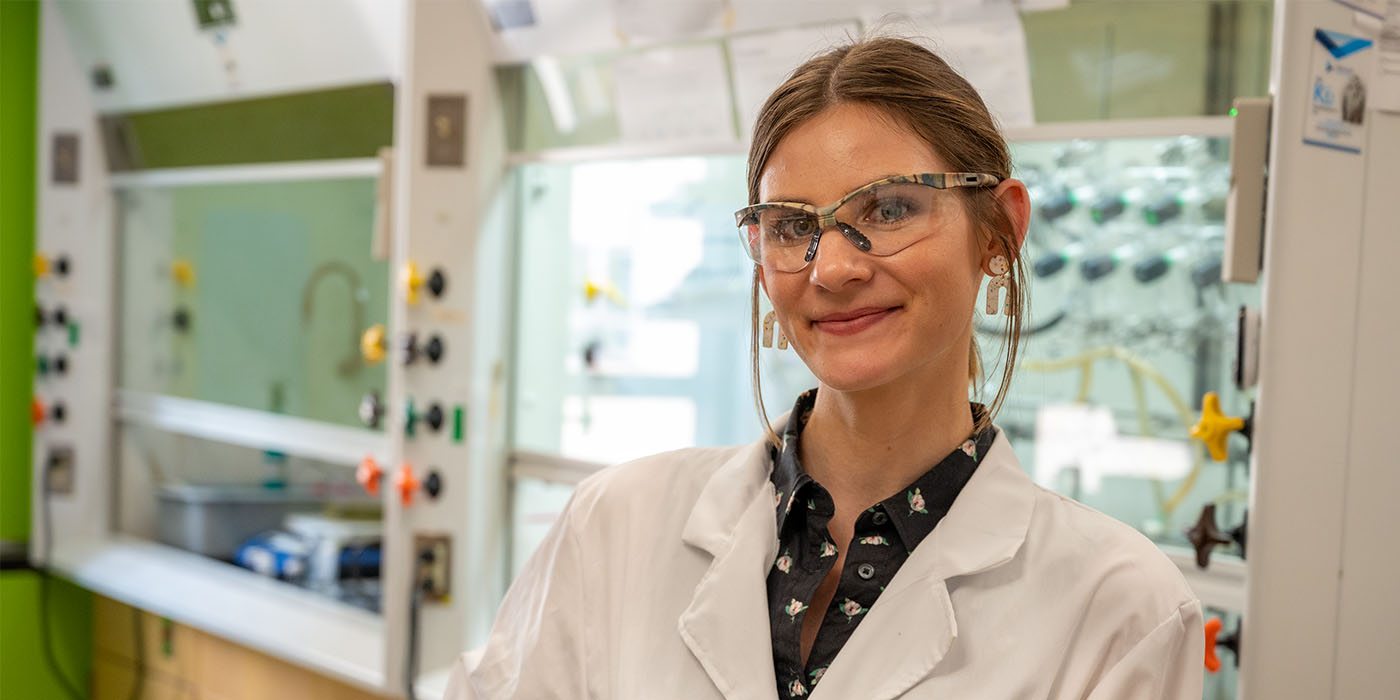 Karoline Eckhart
Eckhart's research is focused on developing biomaterials based on nanocarbons, peptides and polysaccharides in the lab of Stefanie Sydlik, an associate professor of chemistry.
"Karoline is exceptional in every aspect of her graduate studies," Sydlik said.
The biomaterials can be used to affect mammalian and bacterial cell behavior.
"Our cell-instructive biomaterials have potential to accelerate wound healing by serving as a regenerative tissue scaffold, preventing biofilm formation or by preventing a bacterial infection," Eckhart said.
In addition to her research work, Eckhart takes an active leadership role in her lab and mentors undergraduate students.
"Undergraduate mentoring is important to me because it provides an opportunity for students to learn chemistry by doing it in a real research setting," Eckhart said. "Hands-on research experience is the best way to learn how to be a chemist, and it's what sparked my passion for chemistry. I love providing that for younger chemists."