November 21, 2019
CMU-Africa Celebrates New Location
On Nov. 21, Carnegie Mellon University Africa (CMU-Africa) celebrated the opening of its new location within Kigali Innovation City. In partnership with the Government of Rwanda, Carnegie Mellon University Africa was established in 2011 to address the critical shortage of high-quality engineering talent required to accelerate development in Africa. To date, CMU-Africa has educated more than 300 students from 18 African countries with master's degrees in Information Technology and Electrical and Computer Engineering.
CMU-Africa is the anchor institution in Kigali Innovation City, whose goal is to foster digital innovation and entrepreneurial activity that will catalyze Rwanda's economic growth. With a major focus on the continent's emerging knowledge-based economy, CMU-Africa's graduate programs are educating future leaders who will use their hands-on, experiential learning to advance technology innovation and grow the businesses that will transform the continent and beyond.
"This is truly a milestone in CMU-Africa's history," said CMU President Farnam Jahanian. "Since its inception, CMU-Africa has embodied the power of education to catalyze economic development and better humanity. This new location will build upon that momentum. By expanding our graduate programming, we can connect more students to the world-class experts, resources, and tools necessary to launch the next generation of technologies and businesses."
On Nov. 21, Carnegie Mellon University Africa celebrated the opening of its new location within Kigali Innovation City.
The building is strategically located in close proximity to large international corporations and innovative technology startups, such as Volkswagen and Mara Phone, which affords students the opportunity to interact directly with the industries around them, to experiment, to innovate, and to build truly transformational and scalable solutions that will impact not only Rwanda, but the entire continent.
"Over 90% of our graduates have started businesses or are working in their home countries," said Vijayakumar Bhagavatula, director of CMU-Africa. "CMU-Africa alumni are emerging as thought leaders and change-makers within their African communities and across the globe."
CMU-Africa's new location houses 130 students and 35 faculty and staff. The official inauguration ceremony included notable dignitaries in attendance including the Minister of Education Eugene Mutimira, Minister of ICT and Innovation Paula Ingabire, CEO of RDB Clare Akamanzi, CMU President Jahanian, CMU Provost James Garrett and several CMU trustees.
Previously located at Telecom House in Kacyiru, the institution's new home is a 6,000-square-meter facility and can accommodate up to 300 students. The new location will feature twice as many labs as its previous location, more specialized and inclusive facilities, and modern technology to enable distance education and teleconferencing, connecting CMU-Africa to world-renowned researchers and a vibrant student body across multiple locations.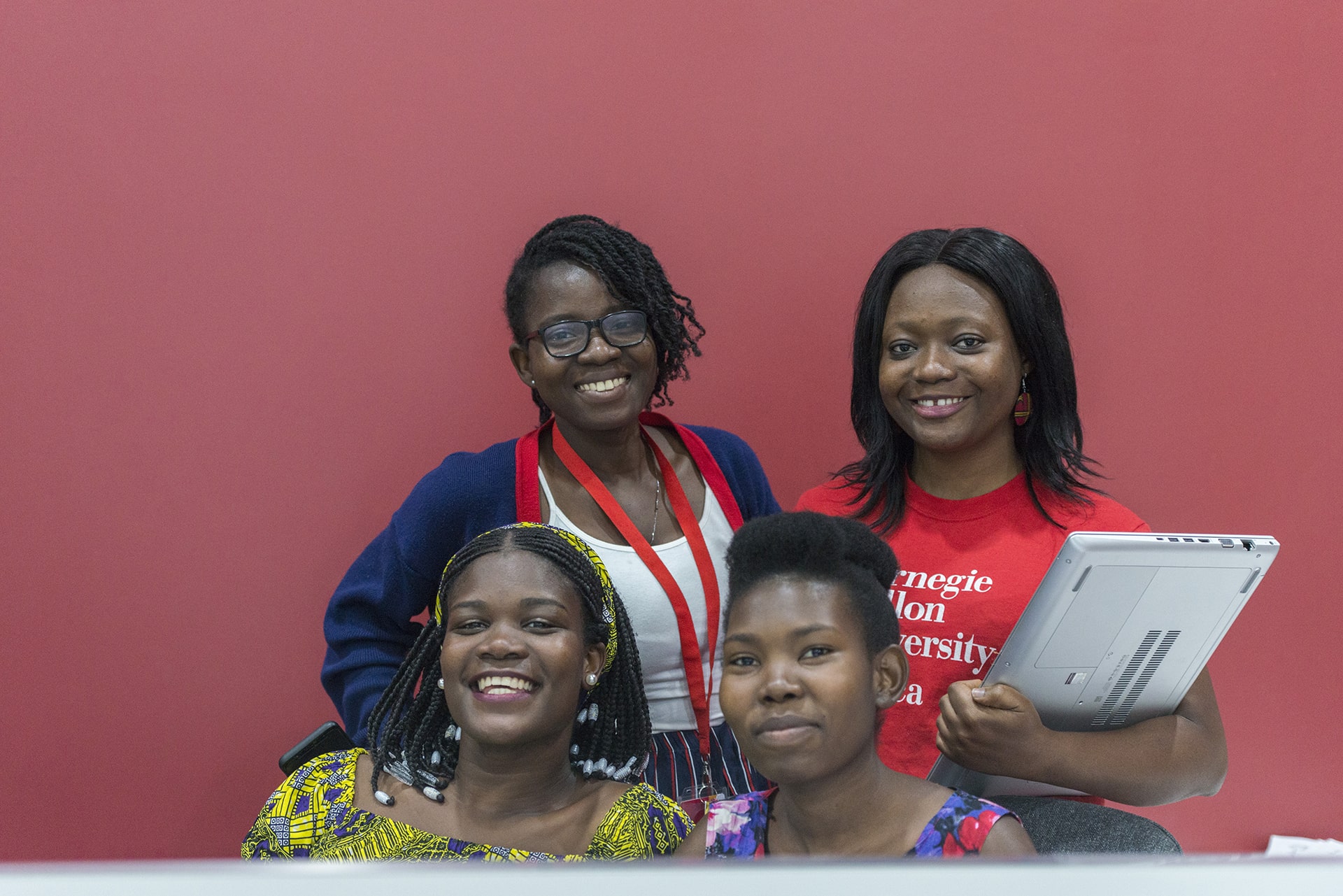 CMU-Africa holds networking events, including their Young Professional Series, where CMU-Africa alumni offer students insight on industry lessons they have learned.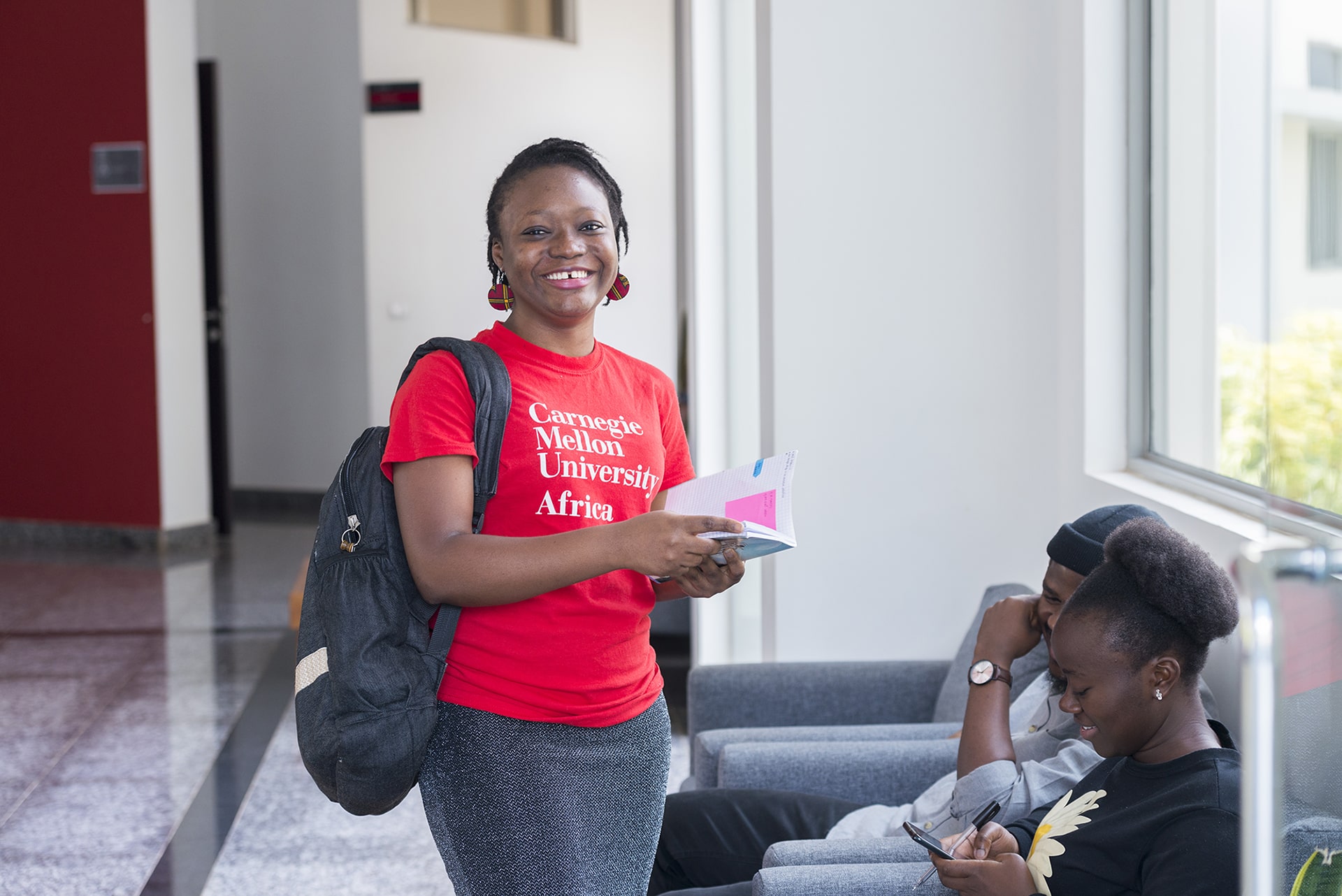 CMU-Africa admits not only the brightest students but they must also demonstrate leadership qualities.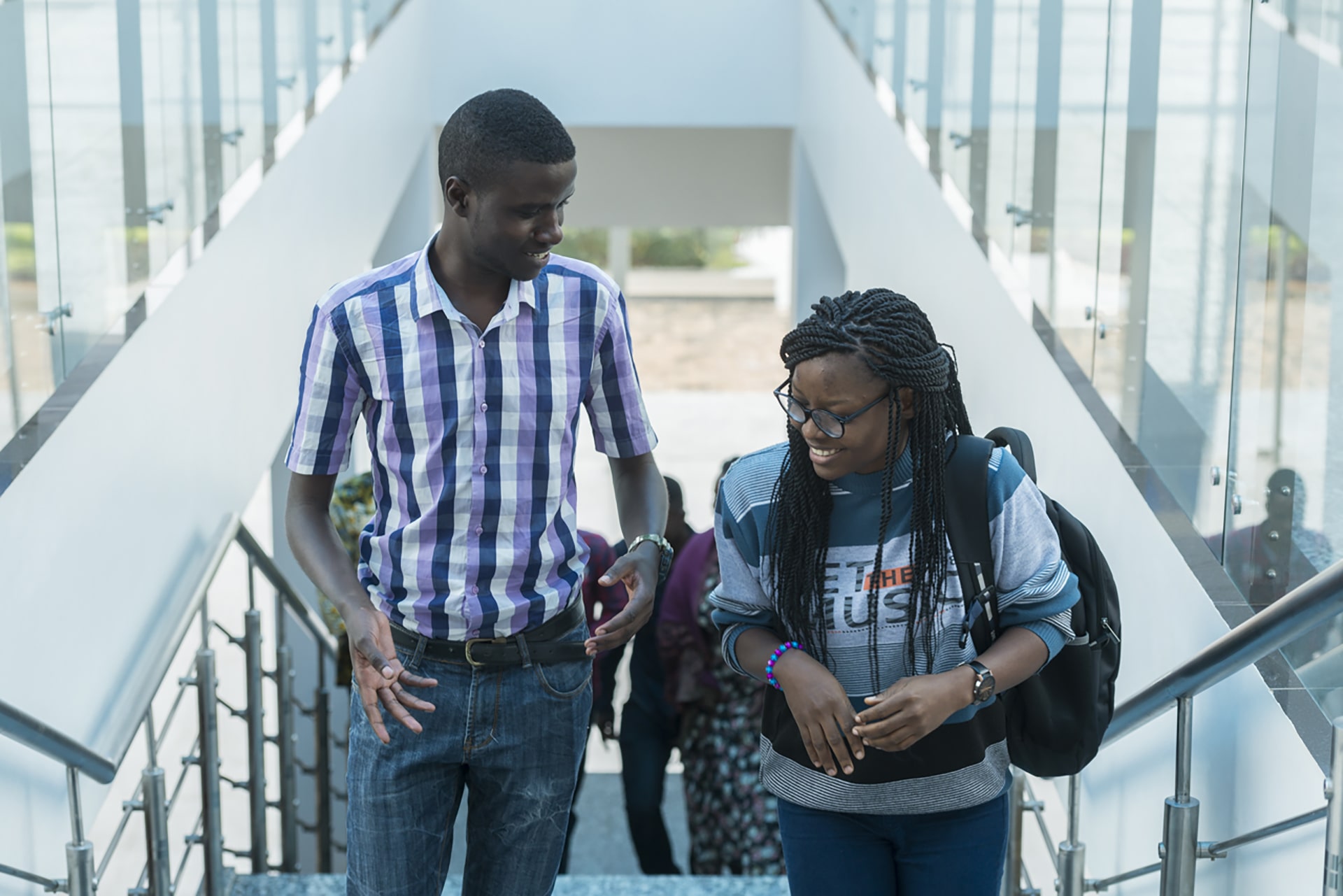 The new building underscores CMU-Africa's commitment to developing African entrepreneurs.
Carnegie Mellon University is committed to educating, empowering and aligning its community around the world to address the Sustainable Development Goals, also known as the Global Goals, which aim to create a more peaceful, prosperous planet with just and inclusive societies. Recognizing the critical contributions that universities are making through education, research and practice, CMU publicly committed to undertaking a Voluntary University Review of the Global Goals. The 17 Global Goals cover wide-ranging issues, including reducing violence, ending extreme poverty, promoting equitable education, fighting inequality and injustice, advancing economic growth and decent work, and preventing the harmful effects of climate change by 2030. The preceding story demonstrates CMU's work toward attaining Global Goals 4 and 8.