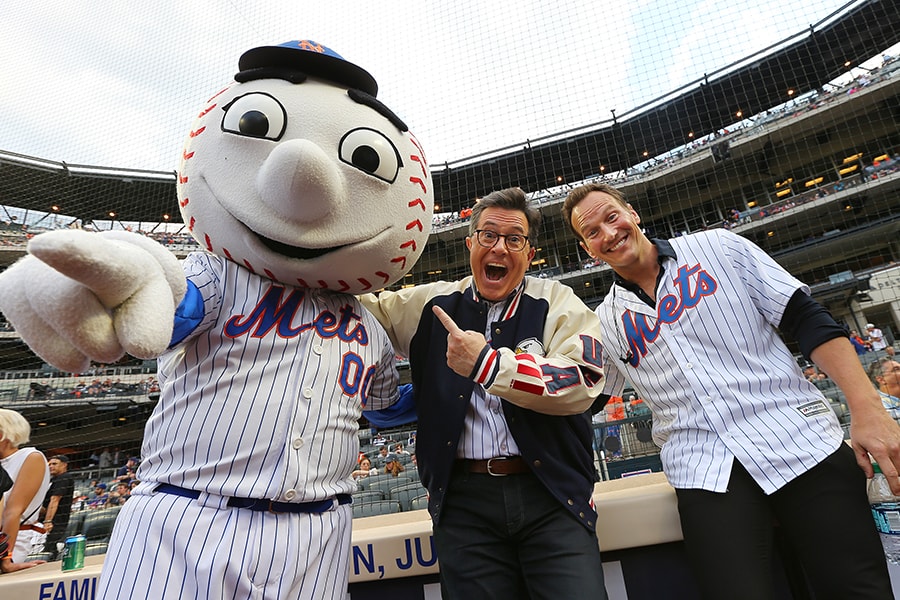 June 28, 2018
Wilson, Colbert Sing National Anthem at Citi Field in NYC
Patrick Wilson, a 1995 graduate of Carnegie Mellon University's College of Fine Arts, and Stephen Colbert, host of CBS' "The Late Show With Stephen Colbert," recently sang "The Star-Spangled Banner" at a Mets-Yankees game at Citi Field in New York City.
Wilson has strong ties to CMU. A former member of CMU's Board of Trustees, he directed the School of Drama's performance of "The Full Monty" in 2016, and gave the keynote address at CMU's commencement in 2012. His next film, "Aquaman," is set to open Dec. 21.
Colbert also is no stranger to Carnegie Mellon. He stopped by campus in October 2016 to film a sketch with President Barack Obama, who was at CMU to speak at the White House Frontiers Conference, which explored the future of innovation in the U.S. and around the world.