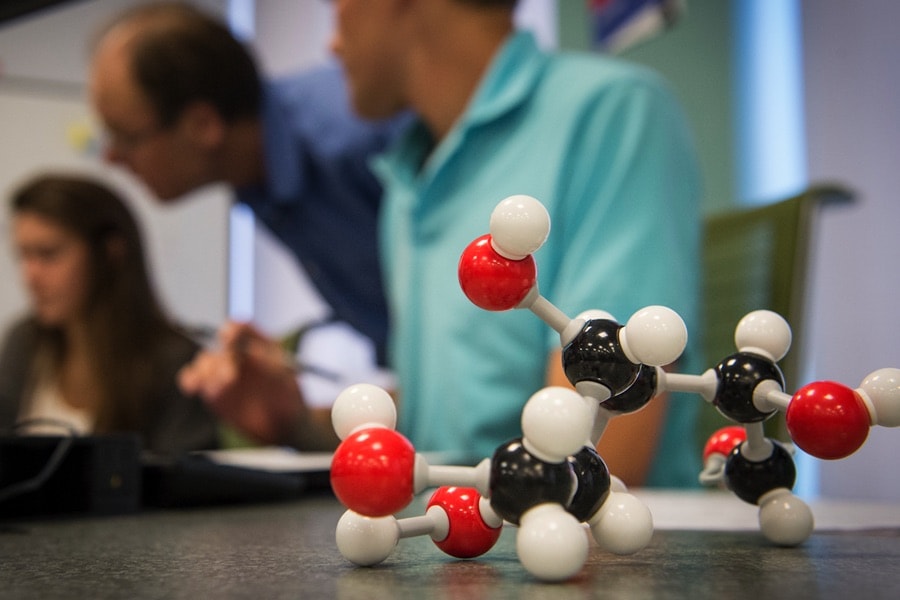 October 16, 2017
DSF Charitable Foundation Gives $4M To Life Science Research
The funds will support cross-disciplinary work with faculty in the Mellon College of Science
By Jocelyn Duffy jhduffy(through)andrew.cmu.edu
Media Inquiries
Jocelyn Duffy
Mellon College of Science
The DSF Charitable Foundation (DSF) has given $4 million to Carnegie Mellon University's Mellon College of Science (MCS) to support the creation of an innovative block grant program that will fund interdisciplinary research projects in basic science.
The grant program encourages researchers to address fundamental scientific questions through the lenses of diverse disciplines, leading to new avenues of scientific research and groundbreaking discoveries in the life sciences and biomedicine.
"Almost every big scientific discovery has started with basic science research, the same type of research that is being done in many of our labs at the Mellon College of Science," said Rebecca W. Doerge, dean of MCS. "The future of science lies in fundamental, foundational research done by crossdisciplinary collaborations. The DSF Charitable Foundation is visionary in its willingness to support this type of work that will no doubt lead to the creation of tomorrow's world-changing tools, technologies and discoveries."
This unique block grant program will allow researchers in MCS's Departments of Biological Sciences, Chemistry, Mathematical Sciences and Physics to join with collaborators in other colleges to develop new, cross-disciplinary approaches to investigate the life sciences.
Four types of grants, ranging from $10,000 to $1 million, will support efforts ranging from the sharing of knowledge and encouraging the genesis of scientific inquiries to larger, investigator-driven research with high societal impact. Smaller grants of up to $20,000 will fund workshops that foster transdisciplinary collaborations. Grants of up to $150,000 will support early career faculty and individual investigators working on interdisciplinary projects. Larger grants of up to $500,000 will help teams of scientists from multiple schools leverage their existing research into new and transformative directions. A $1 million "moonshot" grant will support a high-risk, high-reward set of activities that brings together scientists from different fields to collaborate on a scientifically challenging question.
Grant applications will be vetted by a review committee, including the dean of the Mellon College of Science, and the Carnegie Mellon provost. MCS is currently accepting applications for workshop and early career/individual investigator grants.
"Excellence in cross-disciplinary collaboration is a hallmark of research at Carnegie Mellon University. The block grant program is intended to provide investigators with broad latitude to pursue novel directions in work of this kind. We at DSF are excited to play a role in supporting research that seeks to have a transformative impact on life science and, ultimately, human health," said Nick Beldecos, executive director of DSF.
DSF has given nearly $9 million to Carnegie Mellon, with its largest gifts going to the establishment and ongoing support of the Center for Nucleic Acids Science and Technology (CNAST). Based in the Mellon College of Science, CNAST is an interdisciplinary center that brings together chemists, biologists, physicists and engineers to study DNA, RNA and peptide nucleic acids and use these molecules to solve real-world problems, including the diagnosis and treatment of infectious disease, neurodegenerative disorders and cancer.
Information on how to apply for the grants is now available.